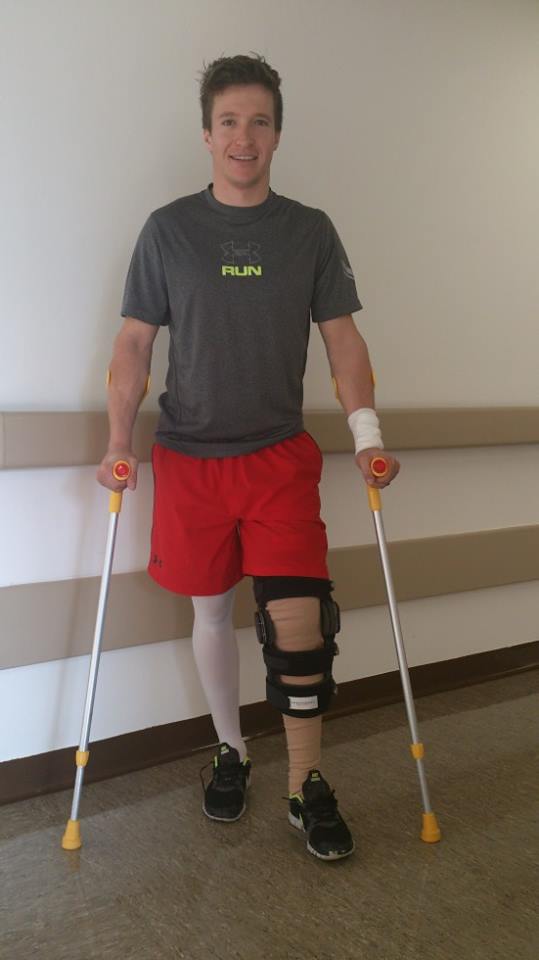 Giant slalom training claimed Austrian Christoph Noesig on Tuesday (Oct. 15) when he tore the anterior cruciate ligament (ACL) in his left knee while skiing on the Molltaler Glacier. Noesig finished last season ranked 12th in the giant slalom standings and was considered Austria's third best male GS racer heading into the upcoming season.
Noesig was operated on by Dr. Christian Fink today (Oct. 16), and the procedure was performed without complications.
"The surgery went well," Noesig said. "That's the most important thing at the moment. Now I have no stress. The season is over anyway. The task now is to fully focus on the recovery and turn our gaze forward again."
At 28, time is running short for Noesig who may not have many more forwards upon which to gaze. He had hoped for a good start to the season in Soelden and was also on track to compete in the Olympic giant slalom race before this latest injury.
Photos courtesy of Christopher Noesig and GEPA/Andreas Pranter