December 12, 2013
/
Women's World Cup: A look ahead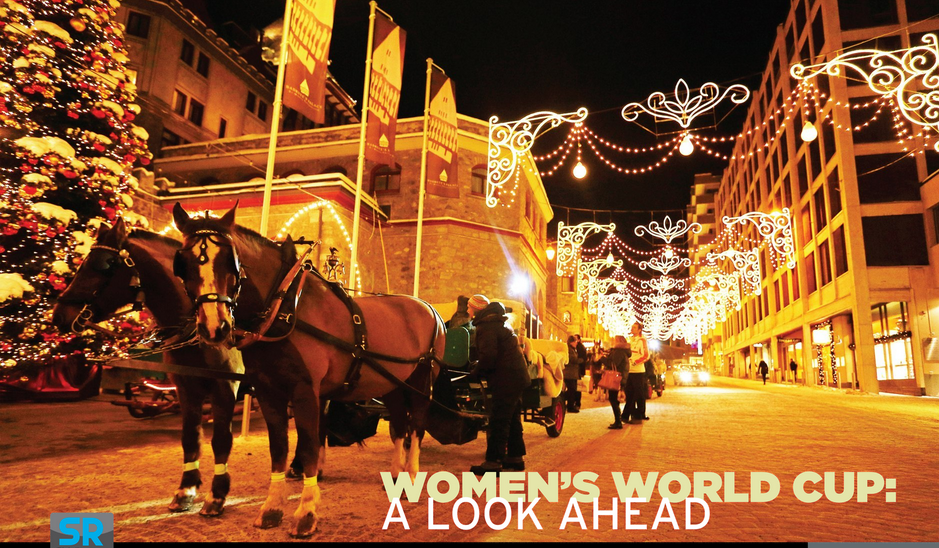 St. Moritz
A rare tech-speed combo weekend will mark a return to racing in Europe on Dec. 14 and 15 with GS and super G events held on back-to-back days in St. Moritz, Switzerland.
Considered an "easier" speed venue by some, St. Moritz features a flat upper section, but the second half of the course through the bottom is a lot of fun, most athletes say.
One of the most instantly recognizable names in the world of winter tourism, the lavish Swiss resort of St. Moritz has been hosting alpine sport competitions since 1884.
Southwest-facing at an elevation of 1,856 meters, the resort enjoys a "champagne climate," making it dryer and more likely to compact the snow into a perfect skiing surface.
Though St. Moritz was the host of two Olympic Winter Games (1928 and 1948), it wasn't until 1971 that the World Cup made its debut at the resort when poor snow on the Lauberhorn nixed the contest in Wengen. The women first took to the slopes in 1971 as Austrian star Annemarie Moser-Proell skied to victory in the downhill.
Read the complete article on upcoming World Cup stops in St. Moritz, Courchevel, and Val d'Isere in Issue 4 of the digital magazine here.