August 27, 2013
/
Vonn to Return to Snow in Portillo
Continuing her comeback rehab, America's downhill champion, Lindsey Vonn, heads for Portillo, Chile on Friday for her first on snow skiing. As of now, according to Vonn, she will primarily be free skiiing.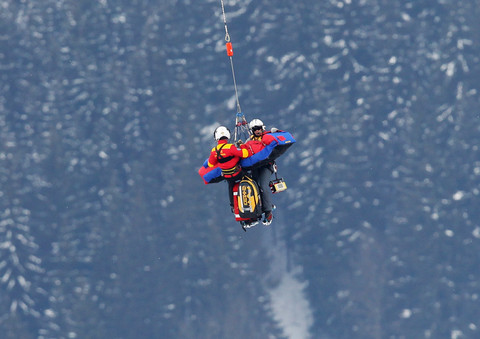 After working out in Vail this week she was given clearance by her physician, William Sterett, to head south. While Vonn told the Denver Post's John Meyer that she would like to run some gates while she is in the Andes resort, her doctor has not okayed gate training yet. Not to be denied Vonn has requested that Sterett fly south and join her in Portillo which he has agreed to do according to the Denver Post.
"Everything that I've heard is that she's doing extremely well with her training and conditioning," said speed coach Chip White. "She is scheduled to come to the camp in Portillo as a return-to-ski. Every indication that I've heard from doctors and therapists is that she is definitely going to be ready to go."
White said Vonn has been able to do squats, run, and jump in her recent dry-land training and she will have to meet — or already has met — a series of tests to ensure she is ready to return to snow.
"Once we get that clearance from the medical department, we can move forward with the return-to-ski portion," said White. "The return to ski always starts out very conservative … with freeskiing aspects, doing some drills and some remedial skiing tasks."
Added the coach, "We're really looking forward to her return to the team, and it sounds like everything is right on schedule."
Vonn is targeting the World Cup women's downhill race on the new World Championship course as her first competition since her fall in Schladming last February. The women's World Cup events will be held November 29 through December 1, 2013 with training run scheduled to begin Tuesday, November 26.
—With reporting by Geoff Mintz