May 14, 2014
/
Krill introduces club certification program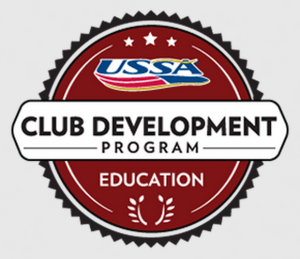 "This is the new direction of USSA," said USSA Club Development Manager Brian Krill introducing the club certification program to club representatives at a preliminary gathering ahead of the USSA Congress in Park City, Utah Tuesday. "It represents a paradigm shift," and reflects an international movement in a variety of countries.
USSA is going through a major transition as its leadership shifts from recently retired Bill Marolt and newly empowered Tiger Shaw, and the feeling around Park City is palpable. There is certainly a new energy being felt as clubs are courted to pick up their presence within the national federation.
The certification process, so far, has only been implemented fully with 14 programs – mostly the big guns of ski racer development in the U.S. There are another 30 programs "on deck," scheduled to complete the process next season. Krill is hopeful 60-70 percent of all USSA programs will be certified within five seasons.
The process is not quick. The programs are assessed on 135 elements. During the meeting with the initial group, Krill said, the process was seriously refined. "There was a question about element 76," he said without revealing the specific question. "We already might have three or four examples of a best way to proceed."
As one might imagine, 135 elements can provide a very detailed outline – from the club view – on fulfilling their goals.
Krill said the certification process is similar to that utilized in registering educational facilities. "The accreditation process in other fields – such as independent schools – is a seven year process. This is pared down, but it still is an extensive process."
It's also pretty enlightening. "It brought a concrete wealth with it," reported a NYSEF representative who said the extensive self-evaluation by club officials was "very valuable in itself."
While most of the 10 clubs certified (four did not complete the process) are large, Krill said the vast majority – 83 percent – are fewer than 100 members. "My first three site visits — the ski areas did not total 1,000 vertical feet combined. I was in the middle of nowhere and I was just off the interstate." That diversity, he indicated, is a national strength.
The program includes three certification levels: gold, silver and bronze. Steamboat Springs coach Debbie Armstrong suggested it might behoove a club to not publicize a certification if they were not gold as it would require educating parents. "If you are not educating parents you won't be a gold level club anyway," Krill countered. The medal designations "are not an athletic ranking system. We should celebrate any club going through this. Gold is not necessarily indicative of an elite level. It measures if you (a club) are the best you can be no matter what size. We need to recognize and celebrate these small U-14 only ski clubs."
Here is that paradigm shift. Up to now the "best programs" were those that put athletes on the U.S. Ski Team. "We plan to change that," Krill said.
He also noted high levels of certification will come with strings attached. Gold clubs will be expected to reach out and help other clubs. Club coaches and officials will be asked to do site visits as other clubs go through the process. And they should emerge from the process with a "lengthy list of things they can do better."
In reality, he said, this is what parents have been asking for.
In addition, much of the information gathered during the process is "the same stuff a funding organization would ask for." Krill said, "We're preaching less gates and less competition," but acknowledged parents don't like long-term projects.
Club Development consultant Bob Devaney, with a strong hockey background sympathized. "We have an Olympic-sized hockey rink," he said, "and the parents of the U8s want to know why we don't have full rink games. … It would take most of a full game for a U8 to skate the length of the ice. The light bulb has gone on. We need more kids happy."
"If all our programs are done the best they can do," said Krill, "the elite athletes will rise from every corner of the country."
Of the 135 elements covered by the evaluations, just 35 are sport specific and encompass one of nine major categories. The remainder could be used for any organization.
USSA Sport Education Director Jon Nolting opened the Club Excellence Conference noting, "This is an exciting time. We are a year into this club program and are showing the importance that clubs play. We hope to show the opportunities of what your clubs can do for your athletes and parents. We've got to work together to meet the challenges of today. The competition is not in this room. It is globular. Keep that in mind the next few days."
Nolting set the stage for Tiger Shaw to address the gathering.
"It is really neat to see everybody here," Shaw said, noting he has been working to get himself up to speed. "It has been amazing to see and learn what the USSA is and what it does and how we can improve.
"We are the Best in the World in many ways. Bill (Marolt) said it in 2006 (setting that goal). We got there at the 2010 Olympics and again this season. There is a whole branch of clubs that won't produce Olympic champions, but there is a real connection there. … It is critical we all understand we are part of the achievement. … It is crucial we work closely with our clubs. We know in the past we weren't wonderful at that.
"I really applaud what is being done in club certification. We have instituted an insurance program that significantly less expensive. That was in reaction to what we heard from you. There is also a new medical benefit available to all members. Volunteers back ground checks will be automatic if they are required to be USSA members.
"My dream is that when an athlete comes to the ski team they've got support educationally. We will help them get into college and help fund that. Getting to the U.S. Ski Team should be a clear athlete path."
As Krill took to the podium to address the full gathering he said, "One thing I heard frequently was "we're just a little ski club.  That's just who we are. That's the nature of the beast. Eighty-three percent of our clubs are less than 100 people. That's our structure. We are making plans to support every club, every coach, and every parent.
"Creating an elite FIS program when a club has 20 athletes is next to impossible. But that program can be the best in the world as a U14 only club."