September 9, 2011
/
U.S. Ski Team, NASTAR to host 2012 Championships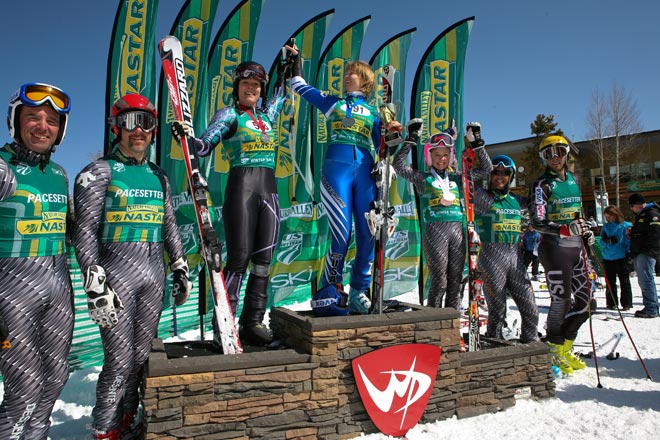 The U.S. Ski and Snowboard Association yesterday (Sep. 8) announced that it will partner with NASTAR to create a special event to end the 2012 U.S. ski racing season with a bang. "The Championships presented by Nature Valley," a joint venture between the U.S. Ski Team and NASTAR, will feature 10 days of recreational and elite competition at Colorado's Winter Park Resort.
The Championships will combine the traditional Nature Valley NASTAR National Championships together with the Nature Valley U.S. Alpine Championships. The combined event is expected to attract over 2,000 competitors from recreational racers to Olympic champions from March 22-April 1. It will be the first time the events have been produced jointly, allowing recreational racers and the world's best elite athletes to compete in a coordinated event.
The season finale will feature the top U.S. Ski Team athletes like Olympic champion Ted Ligety. Ligety, who won his third Audi FIS Alpine World Cup giant slalom title last season, was recently named by NASTAR as an ambassador and spokesman.
The event will be broadcast nationally on NBC, Versus (NBC Sports Network) and Universal Sports.
The combined 10 days of action will kick off with the Nature Valley NASTAR National Championships on opening weekend. A new series of mutual participation events will bridge through to the Nature Valley U.S. Alpine Championships, which will continue during the week and into the second weekend.
Started in 1968, NASTAR has remained an iconic fixture at resorts nationwide for over 40 years. Over 100,000 skiers and snowboarders participate annually. Participants qualify for the NASTAR Nationals through local results and qualifying events. The new joint event is expected to grow interest even higher. Top NASTAR finishers will also vie for an opportunity to train with the U.S. Ski Team at one of its South American on-snow camps each summer.
The schedule for the 10-day event will be released shortly.
Image by NASTAR