July 16, 2014
/
Thank you, Bill: The impact of leadership on US ski racing
"Best in the World:" Who would have thought it possible?
In 1997, when the then USSA President and CEO Bill Marolt shared his vision for snow sports in the United States, he was met with skepticism, if not outright scorn. Given our history in snow sports, few believed this bold statement to be achievable. Some found it laughable.
Yet, there we were, at the pinnacle of snow sports in 2010 with 21 Olympic medals and again in 2014 with 17, including eight gold – the most ever in one Olympics for the U.S.
How soon we forget the days when we measured alpine success by athletes scoring a few World Cup points. Always blessed with talented, hard-working and successful athletes carrying our flag to the podium, we have never before had the breadth of performance in as many sports as we have come to take for granted today.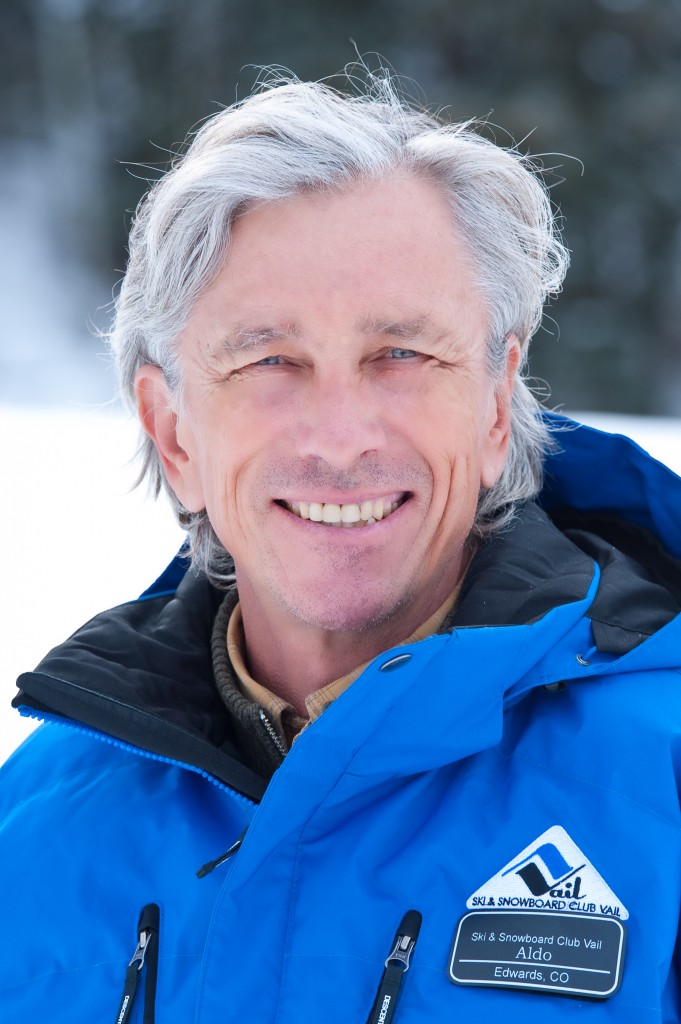 Today, we expect to see our athletes on the podium every weekend, and our expectations are often met. Whether in freeskiing, alpine, nordic, freestyle or snowboard, America's finest are often the "Best in the World."
Leadership is what got us here. One has only to look at Bill's career to see what his impact has been on each organization he's led. Examples include his serving as coach of the University of Colorado Ski Team in the '60s and '70s, winning seven NCAA Championships; as USSA's alpine director through 1984 with a women's World Cup Nations Cup in 1983 and the then unprecedented five alpine medals in Sarajevo; as athletic director upon his return to CU, where he boldly announced his intent to create a winning football program and oversaw an unlikely NCAA football championship in 1990; as president of CEO for USSA, to which he returned in 1996 after a decade of struggles — the record over these 18 years speaks for itself. Bill Marolt has had a hand in a remarkable 70 of the 95 snow sports medals won by the U.S. since the start of the Olympic Winter Games in 1924.
Bill's leadership has consistently been characterized by a focus on team, performance, clear and audacious goals, an unwavering pursuit of those goals and accountability for all involved.
It is the athletes who place their poles over the wand; drop into the half-pipe; ski with a lung-busting effort in skate or classic; and launch themselves into the air, completing impossible tricks or jumping extraordinary distances. It is their coaches who inspire, teach and support them through these inspiring accomplishments. We have always had and will always have talented, hard-working and committed athletes, coaches, technicians and support staff in the system. Leadership creates the environment where this talent and effort becomes expressed as results.
It is sobering and instructive to look at what has happened in each organization following Bill's departure.
The University of Colorado Ski Team won seven straight NCAA Championships from 1972 to 1978 (following a period of University of Denver domination with 14 of 18 championships dating to 1954) and had enough wind in the sails to win an eighth-straight title in 1979. In the decade from 1980 to 1990, CU won one more championship.
Following the five Olympic medals in 1984 (three gold), the top U.S. performance in Calgary four short years later was a ninth place in women's super G.
CU's football team had a pre-season top-five ranking in 1996 and finished ranked eighth. In 2006, CU no longer ranked in the top 25. In 2012, CU won only one game by a single point and lost its remaining 11 games by an average of more than 30 points, including losses by 56 and 55 points and a 48-point shutout.
Were the ski racing athletes, coaches, technicians or support staff in these examples less talented, less committed, less hard-working or courageous? Absolutely not. We all know who they are and marvel at their talent and are inspired by their careers. Did the clubs and academies do a less exceptional job of introducing kids to the sport and developing their abilities? Absolutely not. Consistently, an increase in professionalism, better resources and constant improvement characterize the grassroots and development programs around the country.
There are many factors in each of these examples, from athlete retirements and coaching changes to resource reallocation and injuries. The defining difference is leadership.
Best in the World may seem like a catchy slogan, but it is not a trivial pursuit. The difference of one degree of heat brings water from 211 Fahrenheit to a furious boil. Similarly, an extraordinary focus and effort is required for the final little bit that separates the excellent from the best.
Is it coincidence that extraordinary, unprecedented success has followed Marolt's assumption of leadership in these organizations and that the same level of excellence has been difficult to sustain following? It's hard to imagine.
Best in the World for the USSA goes far beyond the Olympic, World Championship and World Cup performance of the most elite athletes in snow sports. Never before has USSA provided as much to the 450 member clubs around the country. While there is always room for improvement, professional sports management of rules and rankings, program transparency, consistency of vision, porosity of the pipeline, regional resources, coaches' education, and more have never been better. It's all there for the taking. Perhaps, most importantly, it is the performances and role models of our national teams that inspire kids and parents to try the sport, join our clubs, enter our competitions and support our programs.
Thank you, Bill, for leading us here and letting us share in your legacy. New USSA President and CEO Tiger Shaw is combining a reinvigorated commitment to performance and the Best-in-the-World vision with an even greater outreach to the community. In his first 100 days he has repeatedly expressed the reality that it is often more difficult to stay on top than it is to get there. We have the responsibility to work together as athletes, parents, industry, trustees, supporters, clubs, academies and colleges to find our way to carry this legacy to even greater heights in the years ahead. Now is not the time to relax and take our success for granted but rather step on the accelerator a little more firmly. Only then will we not just maintain our position but also, perhaps, continue to move it forward. History, sadly, is not on our side.
Next month: An examination of the challenges facing alpine ski racing.
_________________________________________________________________________
Since 2002, Aldo Radamus has been the Executive Director of Ski & Snowboard Club Vail. He previously served as a head slalom and GS World Cup coach for men and women and as Alpine Development Director for USSA. His 35-year-career as a coach and administrator began in 1979 at Wilmot Mountain and includes eight years as Alpine Director at the Steamboat Springs Winter Sports Club. This is the first installment in a series of columns he will contribute to Ski Racing this year.