July 29, 2014
/
Retired Williams alpine coach makes television appearance
In case you were wondering what retired Williams College alpine head coach Ed Grees has been up to since the end of his last season with the team, you can tune into WCVB-TV Boston tonight (July 29) at 7:30 p.m. as "Captain Ed" appears on "Chronicle."
If you miss the airing you can still see it on the station's website here under Chronicle HD Archives after the show airs this evening.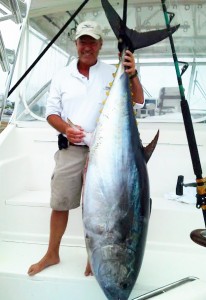 Ed is pictured on a 52-foot Viking boat out of Chatham Bars Inn in Chatham, Mass. on Cape Cod, which has been in business for over 100 years. Ed captains several boats for the Chatham Bars Inn on whale watches, fishing tours and general tours. The July 29th edition of Chronicle is called "Happy Century."
"It's almost as much fun as coaching skiing on a blue bird day," reports Grees.
Ed Grees served as the Ephs' head alpine ski coach for 33 years. At a retirement dinner on campus Grees opened his remarks by saying, "The first time I thought I was going to get fired at Williams…"
Early in his Williams career, Grees was working in the Outing Club Office and coaching and as a joke he wrote a course description for Beginning Bear Hunting, but the joke was on Grees as the course description made it into the college's course catalog and six students registered for the class.
At Williams, Grees coached 20 Eph All-Americans competing against Division I scholarship athletes with Division III financial aid-supported athletes.
Release courtesy of Williams Athletics