January 21, 2010
/
Racers auctioning Hahnenkamm bibs for Haiti Relief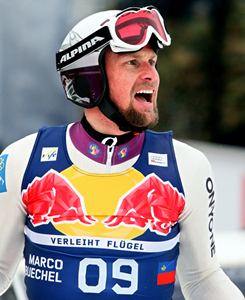 The men's downhill tour racers have bonded together to do their thing for supporting the relief effort for Haiti. After Saturday's (Jan. 23) Hahnenkamm Downhill at Kitzbuehel, Austria, they will be autographing their bibs and auctioning them, via Ebay with all the income going to Haiti.
The Kitzbuehler Ski Club thought the idea was fantastic and agreed to pick up all the administrative costs.
"The Kitzbuehel Ski Club was very impressed and immediately became involved," said club president Michael Huber. "We are delighted by the initiative shown by the racers. We will take responsibility for all administrative costs. Furthermore, the minimum price per start number will be 200Euros. We can guatantee this sum today."
Aksel Lund Svindal of Norway and Marco Buechel of Liechtenstein presented the idea and have found the support to be expansive. It was a subject for the Thursday Team Captains Meeting and, Svindal said, it is probable every racer will be participating.
"It is a great cause, the best cause out there right now," Svindal said. "It's going to be good. But when the auction hit's the internet you all have the possibility to make it better. It's a small drop compared to the challenges in Haiti but it takes steady drops to make an ocean."
Svindal said in a twitter report "There is a lot of buzz around making the auction for Haiti as good as possible. A lot of media is asking about it and it seems that every racer has joined in."
The women's tour has also joined the effort. Lindsey Vonn and others have agreed to sign their bibs for auction after their downhill at Cortina d'Ampezzo, Italy.
Buechel's bib photo by GEPA