September 27, 2013
/
Pinturault joins elite stable of Red Bull stars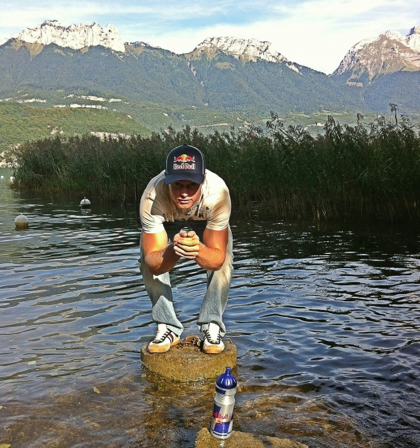 French alpine rising star Alexis Pinturault announced a new sponsorship deal with Red Bull on his website Wednesday (Sept. 25). The company, which sponsors other alpine skiers such as Marcel Hirscher, Aksel Lund Svindal, Erik Guay, Lindsey Vonn, and Viktoria Rebensburg, will take over as headgear sponsor in Pinturault's arsenal; however, he will continue to also retain Courchevel as a sponsor. Pintaurault said Courchevel has "given me a lot and will give me more again," but also said he expects the opportunities that Red Bull provides will be of significant benefit.
"They will give me wings," Pintauralt said, referencing the now well-known Red Bull catchphrase.
Red Bull is known for following up its sponsorships with unique training opportunities and unlimited expertise to aid its athletes. The 22-year-old French youngster has just four World Cup wins, but they come in four different disciplines, including the 2012 Moscow City Event. In total, he has accumulated 14 World Cup podiums and finished last season ranked third in giant slalom and first in combined.
Photo: Alexis Pinturault announces Red Bull as his new headgear sponsor (credit: Alexis Pinturault Official Website)