October 21, 2013
/
On Sweden's Soelden roster, Jon Olsson gets green light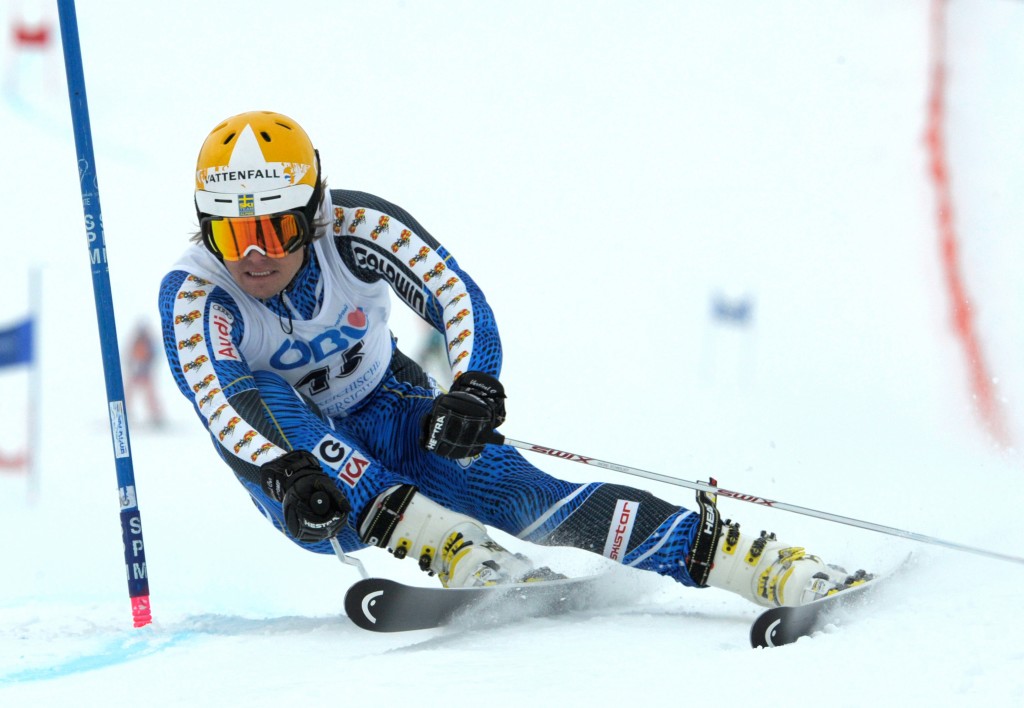 Sweden is poised to start nine athletes in the opening World Cup races at the end of this week. With just five days to go before the women's race at Soelden, the team made a decision on its final roster spot for both genders. Coaches are confident with their selections and are excited for the season to get underway.
"It's always nice to get started and compete," said sports director Anders Sundqvist. "We get an indication of where we stand, I look forward to Soelden with confidence."
With five females automatically qualified, the sixth starting spot was determined by a time trial.
Magdalena Fjaellstroem was the fastest in qualifying. "An interesting start, she has been skiing well in the preseason and it will be fun for her to be involved and to run in the premiere," said Sundqvist. Fjaellstroem made her World Cup debut in Soelden last year where she failed to qualify for the second run.
Fjaellstroem will be joined at the Soelden start by teammates Frida Hansdotter, Maria Pietilae-Holmner, Jessica Lindell-Vikarby, Sara Hector, and Kajsa Kling.
"We get to see where we stand when the race is decided, but all skiers that we have start in a position to qualify for the second run, and then we also have some who should be fighting for places in the top ten," noted Sundqvist.
Matts Olsson and Andre Myhrer automatically qualified as well, but the team also held a time trial to decide on the final starter for the men.
"Markus Larsson was fastest in qualifying," said Sundqvist, "but he feels not quite ready for competition in the giant slalom discipline, and then the spot went to Jon Olsson."
Jon Olsson's last World Cup start was Kransjka Gora in March 2012, and he last started in Soelden in 2011 where he failed to qualify for the second run. Jon spent most of last season skiing in Europa Cup and NorAm races and had planned his calendar around a similar schedule this year before the time trial. He set the fastest second run time for the team, and possibly surprised even himself.
"As my focus all fall has been the first EC races in November and [trying] to improve my ranking there before I get back in World Cups, I feel about the same as Markus but I know that I will be able to gain great experience when racing so I am stoked to go out there and push as hard as I can!" Jon wrote on his website.
The X Games Big Air gold medalist now has a gateway opportunity to make good on his standing bet with Jens Byggmark, a wager Olsson can win by being named to the Swedish alpine ski team at this winter's Olympic Games.
Photo: Jon Olsson races in the Kirchberg Europa Cup GS in Jan. 2013 (photo: GEPA/Hans Osterauer)
This article was amended on Oct. 23 to more clearly differentiate between the two mentioned Olssons.