July 5, 2011
/
Olympic champ Mika Myllyla dead at 41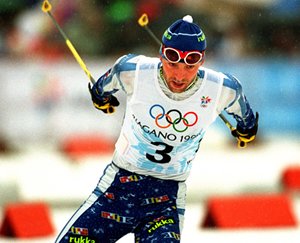 Mika Myllyla, the 30k gold medal winner of the 1998 Nagano Olympics was found dead at his home in Kokkola, Finland on Tuesday (July 5), police announced. He was 41.
"We do not believe that the death is linked to a crime. The cause of death will be investigated," said the Finnish police in a statement, adding that Myllyla was alone in his apartment.
Myllyla had been suspended from racing following a 2001 doping scandal, returned after a two year ban to win two Finnish National titles, but retired in 2005.
In addition to the gold, he won two bronze medals at Nagano and added a silver and two more bronxze medals in the 1994 Lillehammer Olympics.
He also tallied nine World Championship medals, including four gold medals, three coming in Ramsau in 1999 in 10k, 30k and 50k title races.
Gepa photo