September 30, 2013
/
Olympians offer Fast and Female clinic at COE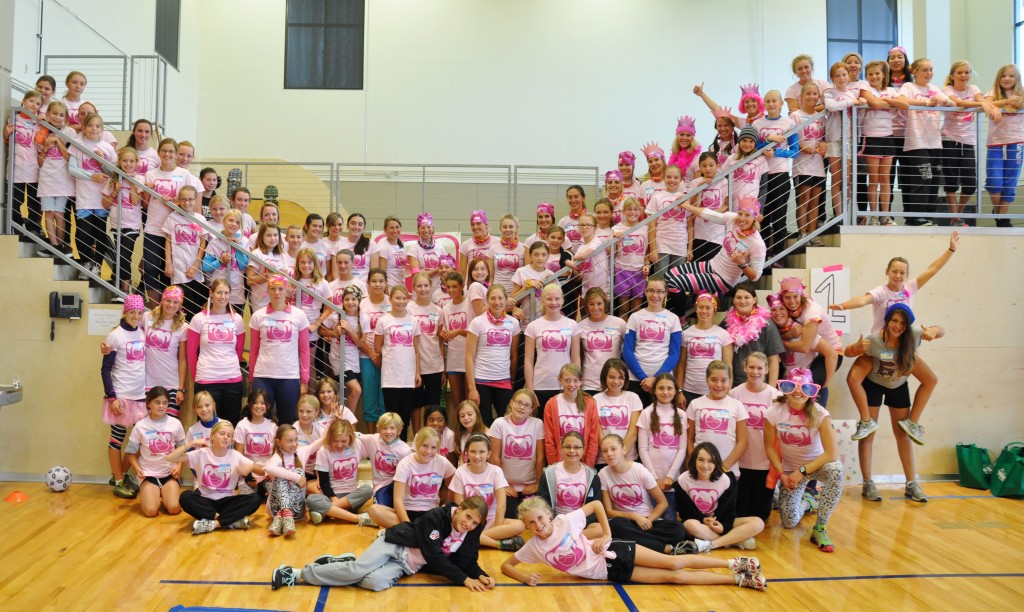 PARK CITY, Utah – Girls 9 to 19 will get a unique opportunity to train with Olympians Sunday, Oct. 6, as the popular Fast and Female clinic comes to the USSA Center of Excellence (COE) in Park City. The 2013 Fast and Female Park City Champ Camp will run from 1-5 p.m. with a variety of workout activities conducted by Olympians, including world champion cross-country skiers Kikkan Randall and Jessie Diggins. Registration is limited to 100 girls.
"As Olympians, it means a lot to us to be able to motivate young girls to empower themselves through sport," said Kikkan Randall, nordic World Cup winner and world champion. "The lessons they learn in our Fast and Female workshops help them learn the importance of fitness and sport, but also leave an impression that extends to their lives as young women."
Fast and Female is a popular program for girls designed to encourage healthful activity, empowering young girls to take advantage of the opportunities in sport. The program was founded in 2005 by Canadian Olympic cross-country champion Chandra Crawford with a direction that girls in sport are empowered for life. Activities will include both fun and fitness, with workouts, inspiration stories, Zumba or dance, and an autograph session at the end.
"Fast and Female clinics are a ton of fun – both for the Olympians and the young girls. It's especially impressive to bring girls into the USSA Center of Excellence where all of us train. It's an extra motivating factor to know that they're in a training center where Olympic medals begin," noted U.S. Ski Team Olympian and event coordinator Liz Stephen.
The clinic will be held indoors or outdoors (weather permitting) at the USSA Center of Excellence, official training site for America's top skiing and snowboarding Olympians. In addition to the program for girls, a special parents' workshop will also be conducted from 3:45-4:45 p.m. featuring a Q&A with nutritionist, physical therapist, sports psychologist and U.S. Ski Team coaches. Registration for parents is $10.
Registration for girls is $25 with each participant receiving a mid-afternoon snack, Fast and Female t-shirt, and buff. Girls or parents can register online at www.fastandfemale.com. Registration is limited to 100 girls and traditionally sells out.
Release and photo courtesy of USSA