April 12, 2014
/
Remembering Olympian and Reliable Racing founder Tom Jacobs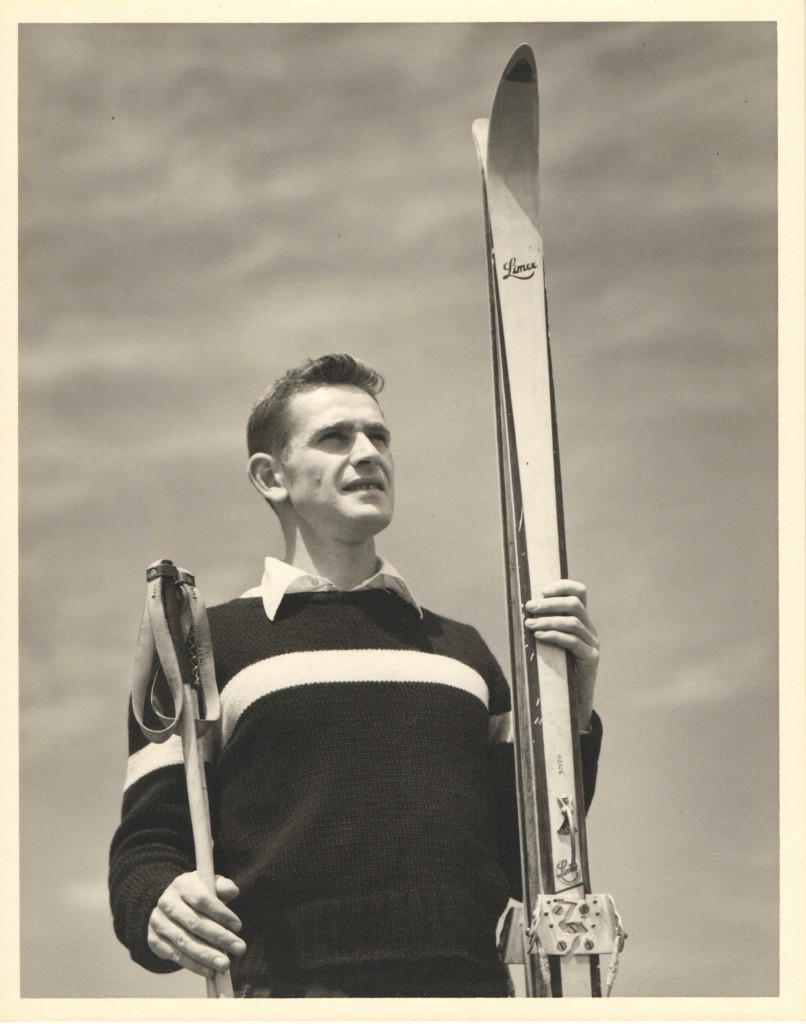 With the passing of Tom Jacobs this week, the ski racing community lost a National Ski Hall of Fame member, the originator of the rules for NCAA Skiing, a former director of the National Ski Association, a champion athlete and the founder of Reliable Racing Supply Company.
Jacobs died April 10 at his home. Born Aug. 14, 1926 in Montreal to Minna Wagner Jacobs and Milton Jacobs, the family moved to Berlin, N.H. shortly after his arrival. He graduated from Gould Academy in Bethel, Maine, in 1944 and served with the US Army in Okinawa and Japan from 1945 through 1947.
In 1949, while enrolled at Middlebury College, he married classmate Marilyn Mulhollan of Wellsville, N.Y. He graduated from Middlebury with honors in 1951 with a major in geology.
Jacobs pursued graduate work in geology at the University of Colorado at Boulder. Selection to the 1952 Olympic team disrupted his studies, but he later returned to the university as a ski coach. During his coaching career, he served as chairman of the NCAA Skiing committee, writing the rules for collegiate ski racing. After college coaching, he became executive director of the National Ski Association, then located in Denver.
He also served as director to the Steamboat Springs Chamber of Commerce and Winter Sport Club. He moved his family back to Glens Falls, N.Y. in 1958 and took employment as a sales representative with the Finch and Pruyn Paper Co., a position he held for 11 years.
An avid skier as a youngster, Jacobs never outgrew his passion for the sport. A four event competitor (slalom, downhill, cross-country and jumping), he claimed many a skimeister trophy in high school and college and helped lead the Middlebury College team to the 1948 national collegiate championship.
He competed in Nordic combined and jumping in the 1952 Oslo Olympics and strove to stay involved in his sport. He and Marilyn owned and developed the Inside Edge Ski and Bike Shop and the catalogue business Reliable Racing Supply, now owned by his son John Jacobs. He founded the ski school at West Mountain, the Southern Adirondack Racing League and the Friends of Coles Woods.
In 2007, Tom Jacobs was inducted into the National Ski and Snowboard Hall of Fame for his many contributions to the sport.
Jacobs was predeceased by a sister, Louise Jacobs Richter. He is survived by his wife Marilyn; his son Jeffrey Jacobs of Boise, Idaho; his daughter Diana Jaquin of Richmond, Virginia; and his son John (Susan Ide) Jacobs of Glens Falls. Surviving also are seven grandchildren: Jocelin (Jason) Kaplan; Courtney (Ernest) Quackenbush; Thembi (Jamal) Butler; Zuri (Justin) Brown; Jena Jacobs; John "Jake" Jacobs; Hannah (Thye) Bain; and 12 great grandchildren.
The family wishes to sincerely thank High Peaks Hospice for their care and professionalism throughout Tom's last days. Calling hours will be held at the Singleton Sullivan Potter Funeral Home at 407 Bay Road, Queensbury, N.Y. on Wednesday, April 16, 2014 from 4-7 P.M. In lieu of flowers and in memory of Tom, the family requests that donations be made to The Friends of Coles Woods, P.O. Box 294, Glens Falls, N.Y. Online condolences can be made to the family by visiting sbfuneralhome.com.