October 18, 2013
/
No ACL, no problem?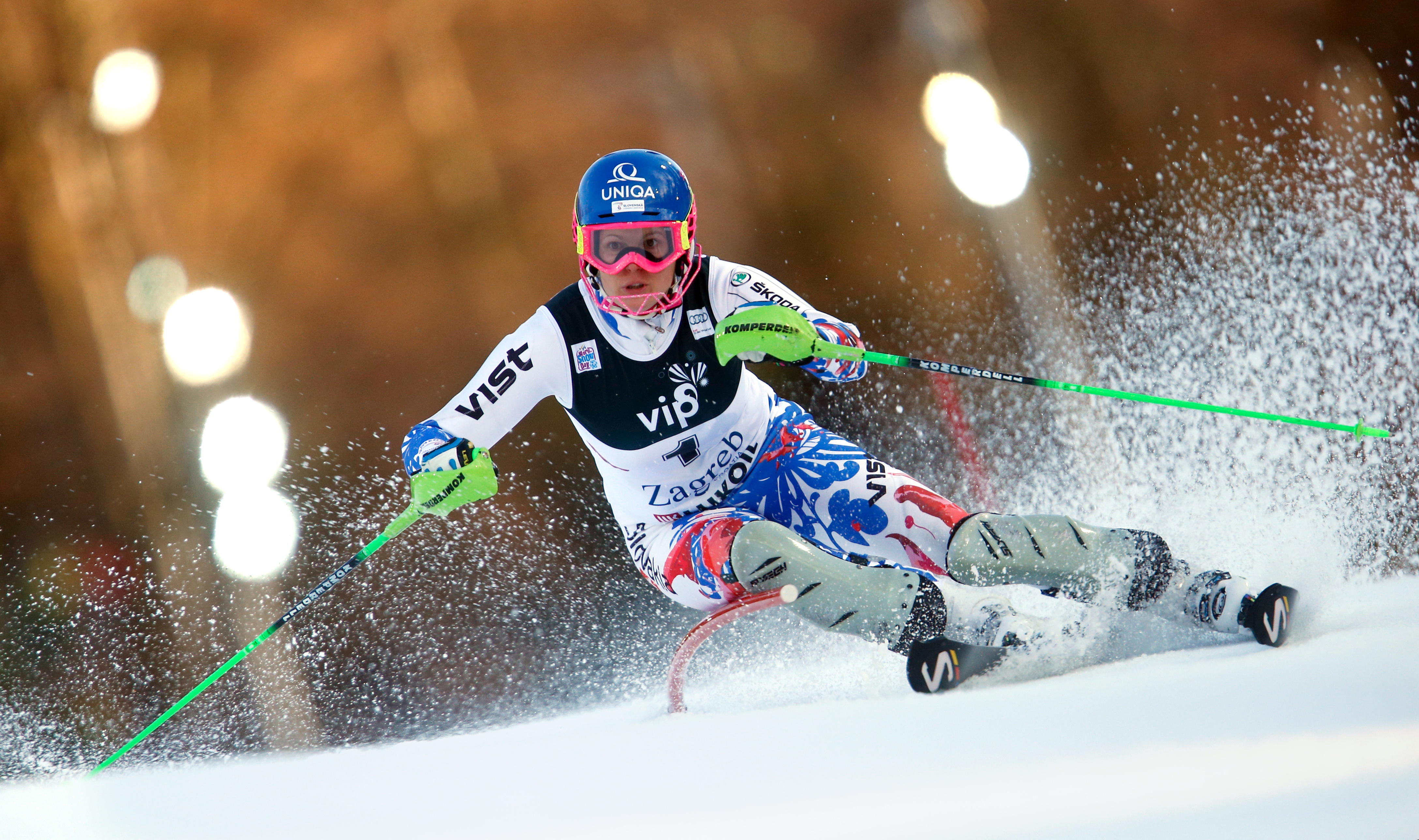 Veronika Velez Zuzulova, a top challenger to Mikaela Shiffrin in the hunt for last year's slalom title, has reportedly decided to forgo immediate surgery on her knee and rejoin the World Cup tour without the aid of her left ACL.
As Ski Racing previously reported, the Slovakian caught an edge on a flat section of the slope while training in Austria earlier this month, injuring the knee. An MRI confirmed the torn ACL, but in consultation with doctors, Velez Zuzulova has opted to soldier through the season without repair.
The slalom specialist, who last season enjoyed her first-ever World Cup victories and finished third in the slalom standings, will be immobilized for three weeks, but is expected back in time for the World Cup stop in Courchevel on Dec. 17. She will, of course, miss the slalom opener in Levi next month.
Velez Zuzulova's husband and coach, Roman Velez, said the choice was clear: undergo surgery immediately and kiss the season goodbye or hang in there, as others have, and see how it goes. Mr. Velez also said the Olympics factored into the decision and the aim is not to finish in the back of the pack; if it appears after returning to snow that his wife cannot perform at the top level, she will call it off and opt instead for season-ending surgery.