January 24, 2011
/
NCAA Power Rankings, Week 2: Dartmouth Up, Denver Down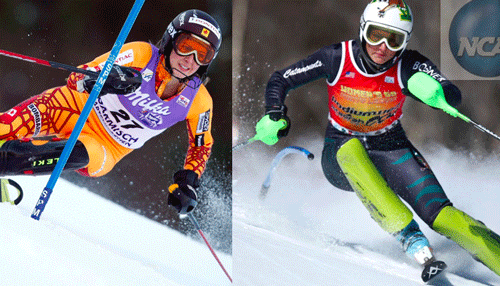 January 24, 2011
By Bryce Hubner
The Universities of Colorado and Vermont stamped exclamation points on their season-opening wins earlier this month with follow-up victories in the second round of 2011 NCAA action on Jan. 21 and 22.
Out west, only the nordics competed, rounding out the final half of the Utah Invitational at Soldier Hollow in races that have thrust Utah's Maria Graefnings to NCAA skiing's forefront.
Graefnings was an All-American racer at the University of Nevada, Reno — no longer an NCAA program — last season, but she's hit an even faster gear in 2011, winning both women's RMISA cross country races for the second-consecutive weekend. (Look for a feature on Graefnings' compelling journey in the next issue of Ski Racing magazine.)
Almost as impressive as Graefnings was Colorado's Vegard Kjoelhamar, who, for the second week in a row, collected first and second-place finishes in the men's races.
The most important thing remaining unchanged in Week 2, though, was the final order in which RMISA's top five teams finished when all the points were tallied: the Buffs were once more followed by Utah, New Mexico, Denver and the University of Alaska-Anchorage.
In Maine, the order of the top-five EISA schools also remained intact at the Colby Carnival: Vermont captured another dominant win, ahead of Dartmouth, New Hampshire, Middlebury and Williams.
The Denver Pioneers — three-time defending NCAA champs — have dropped out of the Power Rankings this week. In DU's place, Dartmouth climbs into the fifth spot, partly on the strength of winning three of four cross country events at Colby.
Before we get to the Week 2 rankings, it's worth noting that several of the top nordic skiers in both regions left for international duty at the U-23 and World Junior Championships prior to the Jan. 21 and 22 races.
Send us your thoughts about the Power Rankings and college skiing in general by emailing NCAARankings@skiracing.com. Or, if you're on Twitter, use the hashtag #NCAAskiing or tweet feedback directly to @Bryce_Hubner.

Vermont (1) (Last week: 1) Vermont's got some super-fast families on its team, and none faster than the sister act of Kate and Meg Ryley, Ontario natives who've both climbed the podium in all four EISA alpine races this year — between them winning the last three in a row. Oh, Canada! … Brothers Robby and Tim Kelley — of the famous Skiing Cochrans — are no slouches either: Robby won the Colby GS, Tim won the slalom. Also scoring podium finishes for the alpine Cats this week were Lyndee Janowiak (third in GS), Bryana Park (third in slalom), Sean Higgins (2nd in GS) and Kevin Drury (third in slalom). On the nordic front, both men's and women's relay teams podiumed; and Lucy Garrec (first in 10K classic), Anja Gruber (third in 10K classic) and Franz Bernstein (second in 10K classic) also collected hardware.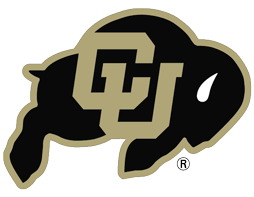 Colorado (2) (Last week: 2) Utah skiers won three of four races at Soldier Hollow, but the nordic Buffs stacked enough racers into the highest tiers of the results sheets to turn a nine-point alpine lead into a 25-point CU win. Behind Kjoelhamar's stellar weekend, Eliska Hajkova added a pair of seconds and the Buffalo guys boasted five of the top 12 in the 10K free and four of the top 10 in the 20K classic.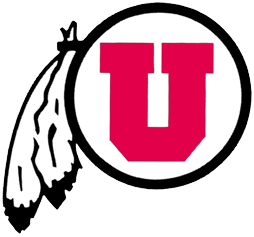 Utah (3) (Last week: 3) Miles Havlick won his second race of the RMISA season in the 10K free. Maria Graefnings — again, winning her third and fourth races of the season — had lots of teammates on her heels: Zoe Roy, Marta Larsen and Rose Kemp finished 3, 7,8 in the 5K free; then Larsen, Roy and Sarah McCarthy went 4, 6, 10 in the 15K classic. Can Utah's nordic men help bridge the gap to Colorado at the New Mexico Invitational in two weeks?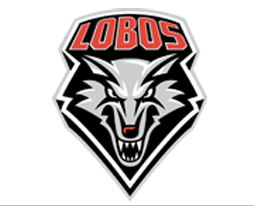 New Mexico (4) (Last week: 4) Tor-Hakon Hellebostad and Martin Kaas — last year's RMISA cross country MVP — finished the Utah Invite by claiming second and third-place finishes in the men's 20K classic; they were followed by teammates Chrisitan Otto and Pierre Niess in sixth and eighth. Was squeezing four skiers into the top eight a sign that the Lobos are getting ready to contend again?

Dartmouth (5) (Last week: not ranked) Though UVM largely owned the alpine podiums at Colby, Big Green's Trevor Leafe, Courtney Hammond and Annie Rendall were lurking close behind with super-solid top-five results. Meanwhile, Nils Koons, Eric Packer, Sam Tarling and Erik Fagerstrom dominated the men's 10K classic by finishing first, third, fourth and sixth, respectively. Steph Crocker finished second in the women's 10K classic and Dartmouth won both the men's and women's relays … Big Green was a distant second again at Colby — but closer to UVM than they were the week before, and showing signs of making it closer still when action resumes at Vermont's carnival in two weeks.
Photos: UVM's dynamic duo, Meg and Kate Ryley. Credit: GEPA&EISA / Lincoln Benedict