October 29, 2013
/
Mario Matt's brother to start in Levi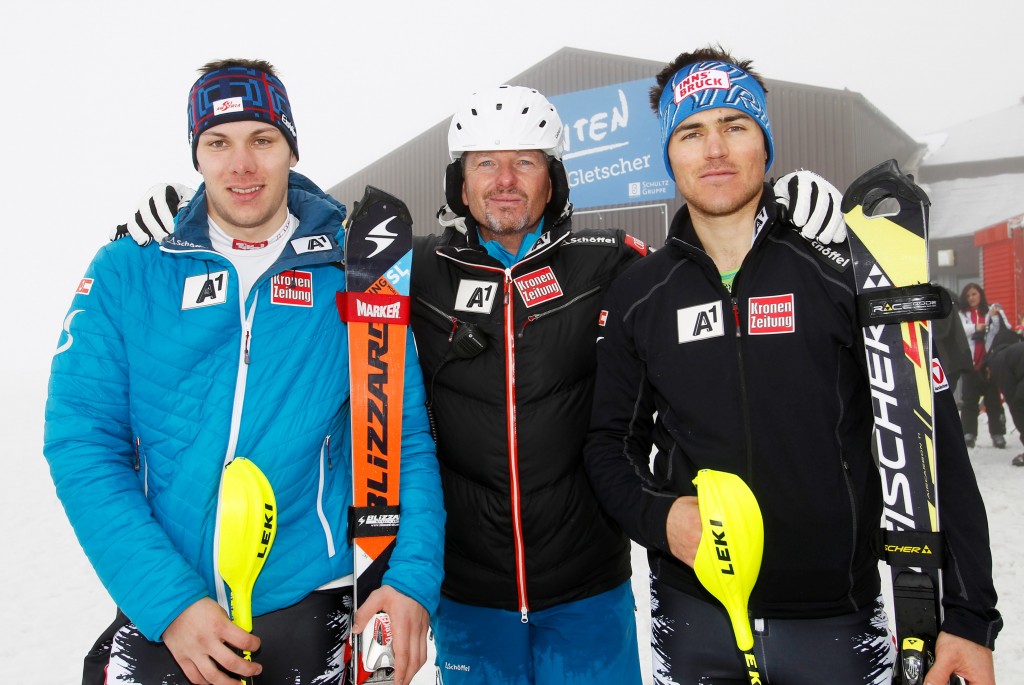 The Austrian men's team used a time trial on the Moltaller glacier earlier today to decide that two-time world champion Mario Matt's younger brother, Michael, and Manuel Wieser will fill the two open starting slots in next month's World Cup slalom race in Levi, Finland.
Michael Matt and Manuel Wieser will join a solid Austrian team composed of Marcel Hirscher, Manfred Pranger, Mario Matt, Benjamin Raich, Manuel Feller, Wolfgang Hoerl, and Reinfried Herbst in the starting gate in Levi.
"I am glad that I was able to implement exactly what I currently have, and now it may be in the World Cup for the first time," said Michael Matt, Mario's younger brother by 14 years, who used his older brother's skis in the qualification. With his eye on the future, Michael acknowledges that his goal for his World Cup debut is simply to "gain experience and move up in the points." He won the New Zealand national championship slalom over the summer and scored a career best 10-point result.
Manuel Wieser, who raced in Levi last year and has four World Cup starts under his belt, was happy with the selection. "I'll attack fully, because I do not have much to lose," he said.
Head Coach Mathias Berthold was quite satisfied with what he saw from his team in the qualification runs on the glacier, despite it being a challenging situation.
"The four are all skiing at a high level, and it was fun to watch the boys. It's nice to see that we now really have a couple of young athletes who ski slalom well. Fog and snowfall have not made ​​it easy today."
Photo: Michael Matt, Head Coach Mathias Berthold, and Manuel Wieser (credit: GEPA/Harald Steiner)