April 13, 2014
/
Mancuso and Haugen win Jon Olsson Invitational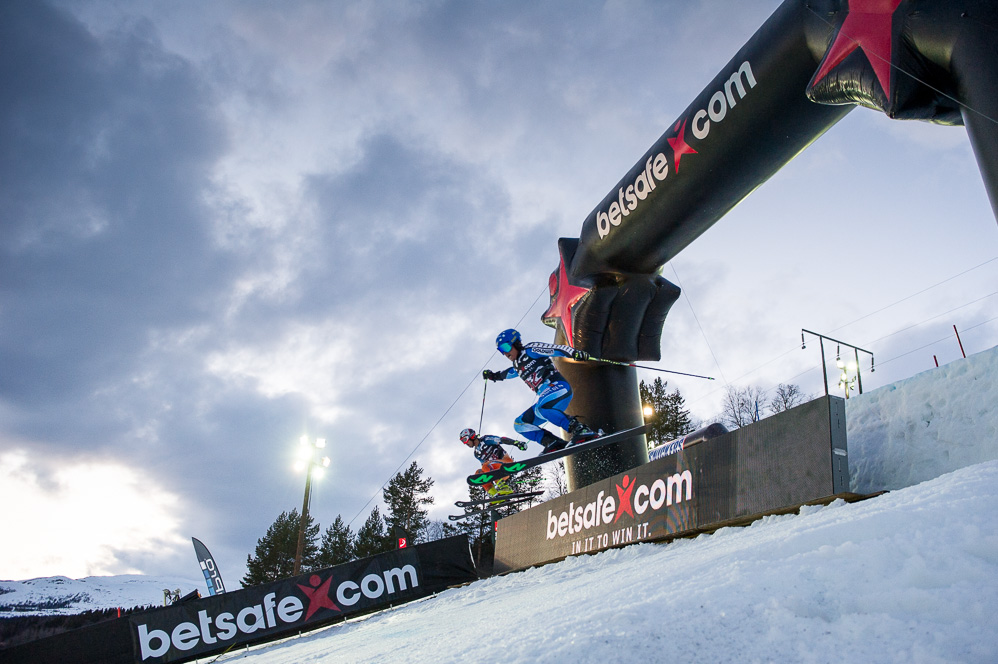 Oscar Wester, Leif Kristian Haugen and Julia Mancuso won the 2014 Jon Olsson Invitational (JOI), a combination big air contest and dual alpine race, held on Saturday (April 12) in Are, Sweden.
After a week of practice and anticipation, the JOI big air finals went down in a serious way. Under immaculate light and the gazes of thousands of fans, both onsite and online, the riders ascended the in-run. Comfortable from a week's practice on the jump, early tricks featured double and triple corks immediately.
The format saw the riders going head-to-head to fight for a spot in the finals. In the end, it was Oscar Wester, Jesper Tjäder, Torin Yater-Wallace and Fabian Bösch who made it through to battle it out; best trick from two runs wins.
Oscar Wester's triple 1620 with a safety grab took the win over Jesper Tjäder's second-place switch triple rodeo 1260 and Fabian Bösch's third-place switch double 1440. American Torin Yater-Wallace went for broke with an unprecedented switch 1980 but fell, finishing just short of the podium.
"It's pretty unbelievable," said Oscar. "JOI is my favorite competition of the year and this year was really fun."
Closer to the earth, the Alpine Challenge was just as intense. With the dramatic late arrival of a few riders by helicopter, the stage was set and the crowd was primed for an intense battle. When all was said and done, it was Norway's Leif Kristian Haugen who won the men's event and Olympic medalist Julia Mancuso who took first for the ladies.
Afterward, the crowd flocked to the base of the arena for the prize giving where they deemed Christof Schenk the crowd favorite with his absolutely massive straight triple backflip.
 All of the winners were rewarded and it was time for the last hurrah, an ending to this year's Jon Olsson Invitational that no one will ever forget. With endless glasses of Red Bull and vodka and the best company one could ask for, JOI ended in style.
See the highlight video here:
RESULTS
Betsafe Alpine Challenge – Men
1. Leif Kristian Haugen
2. Sebastian Foss Solevåg
3. Truls Johansen
4. Mattias Hargin
5. Jeff Frisch
5. Warner Nickerson
5. Kjetil Jansrud
5. Matthias Mayer
Betsafe Alpine Challenge – Women
1. Julia Mancuso
2. Rosina Schneeberger
3. Anna Swenn-Larsson
4. Maria Pietilae-Holmner
5. Carmen Thalmann
5. Sara Hector
5. Ranghild Mowinckel
5. Natalie Eklund (DNS)

Head Big Air
1. Oscar Wester
2. Jesper Tjäder
3. Fabian Bösch
4. Torin Yater-Wallace
As reported by Red Bull/Kyle Meyr