October 15, 2013
/
Loveland first resort in nation to open for training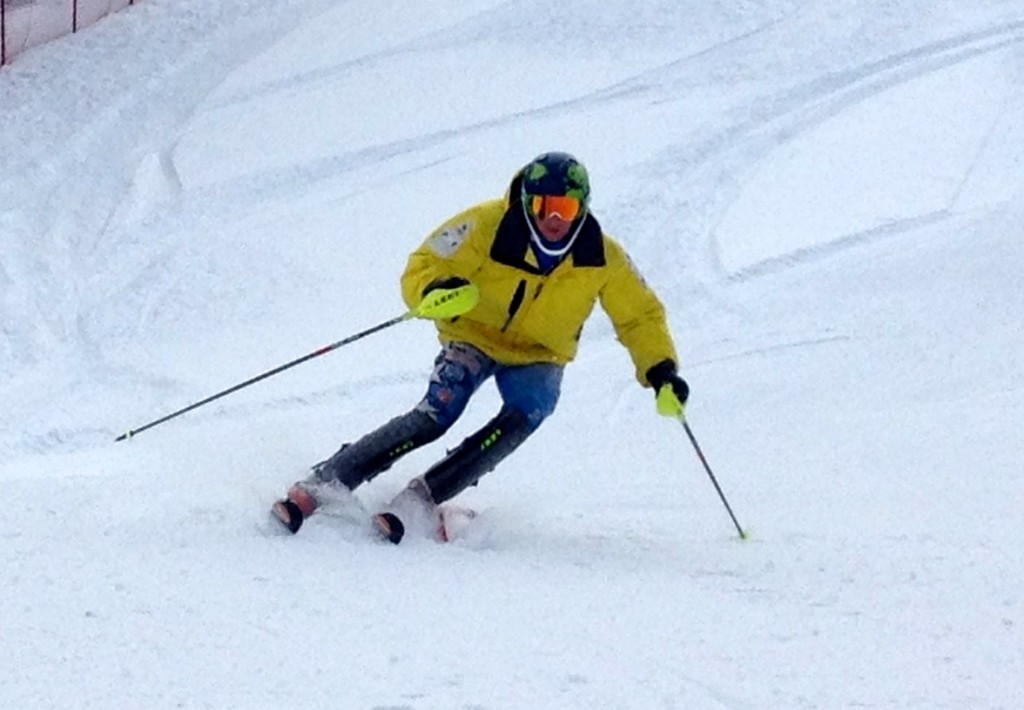 With aggressive snowmaking and a helping hand from nature, Loveland Ski Area became the first resort in the country to open specifically for alpine ski race training this morning (Oct. 15). Snowmaking began on Sept. 27, and six inches of natural snowfall aided the early-season efforts to open the area. Although warm temperatures forced a break in snowmaking on Oct. 6, persistent work since has enabled the Loveland Ski Club (LSC) to open Chair 3 access for private training at the Loveland Valley. The club's efforts are one day ahead of last season's schedule when they were able to open the hill to athletes on Oct. 16.
"Going back four years, we were lucky to get anything going for a November opening," noted LSC Athletic Director John Hale. "The ski area really got behind this push to make snow in October, and now three years in a row we've pulled off an October opening. It's also the second year in a row we've had support from the mountain to open for training ahead of opening to the general public."
Team America, a private, post-graduate team based in Vail, Colo., and funded by Dan Leever's TA Foundation, claimed first dibs on the training hill this morning. LSC will take over this afternoon on its home mountain. The last day LSC was in session at Loveland was Memorial Day (May 27).
Just up the road at Loveland Basin, the ski area plans to open Chair 1 to the general public with a one-mile long top-to-bottom run on Thursday (Oct. 17).
"Our snowmaking crew has done a tremendous job getting the mountain ready for Opening Day," said Rob Goodell, Loveland's director of business operations. "The snow guns are still firing and there is more snow in the forecast, so the first turns of the season are going to be exceptional."
Arapahoe Basin was the first ski area in Colorado to open to the general public this year when it welcomed skiers and riders to its intermediate run High Noon this past Sunday (Oct. 13). Originally, Oct. 18 was slated as A-Basin's opening day, but cooperative weather including cold temperatures and natural snowfall enabled mountain operations to move the date earlier.
While Loveland Valley is only currently open to teams who have purchased lane space and members of the Loveland Ski Club, hill space is still available for the rest of October and early- to mid-December. Interested teams can contact Loveland Ski Club Manager Jennifer Ryan, who notes that space is extremely limited at the area in November as national teams from around the world will roll in for training ahead of the Beaver Creek World Cup and Loveland NorAm races.
Alex Leever training slalom at Loveland Ski Area on Oct. 15, 2013:
Photo: Seppi Stiegler skiing Loveland on Oct. 15 (credit: John Hale)