October 9, 2013
/
Kroell undergoes second arm surgery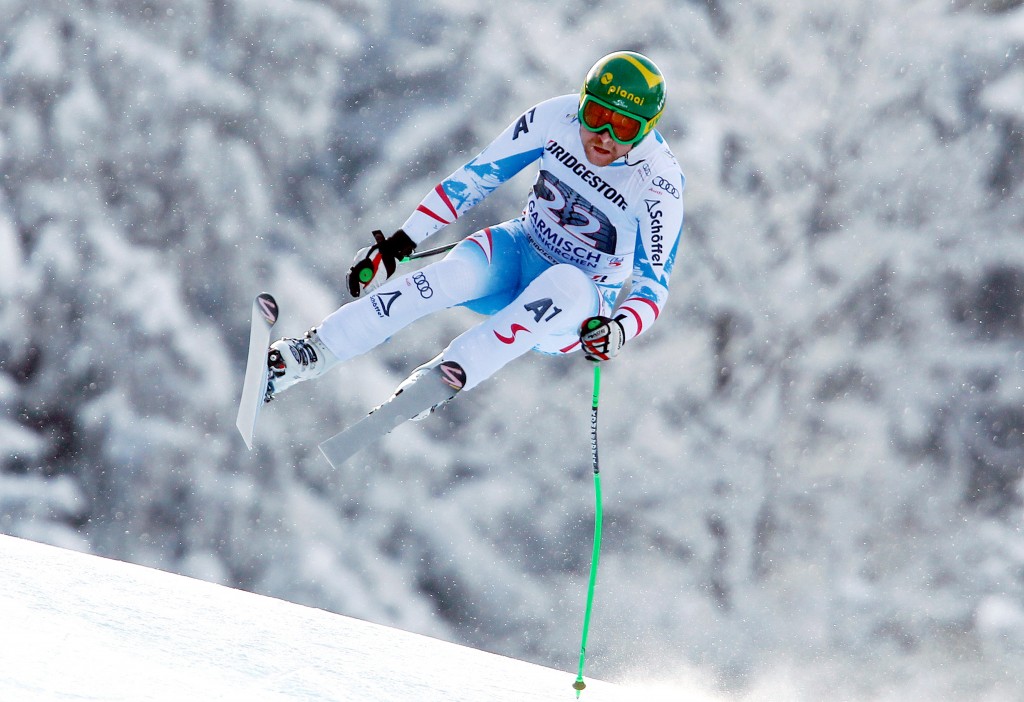 Austria's Klaus Kroell was the last man on course before the final super G of the 2013 season was canceled at Lenzerheide, Switzerland last March. Heavy fog and nasty winds blew competitors off line, and Kroell was the last victim of the race. He crashed into the B-net, and the super G was canceled after his extraction.
Kroell required surgery on his left arm to repair a broken humerus, and just Tuesday (Oct. 9), had a second procedure because of axillary nerve damage caused by scarring from the injury. He does not expect to miss any races this season despite the late surgery. According to reports from the Austrian federation, Kroell, the 2012 downhill champion, had an impinging nerve that was causing muscle paralysis in his shoulder removed during the procedure.
"It was found that a nerve is damaged," said Kroell, "so I do not miss the upcoming season I decided on this procedure. Even today the feeling in the arm is better. In the coming days I will recover and then start training again in about 10 days. If everything goes according to plan, in early November I can retrain and compete together on snow with my teammates…."
Kroell finished as runner-up to Aksel Lund Svindal of Norway in last season's downhill standings.
Photo: Kroell races the Garmisch downhill in Feb. 2013 (credit: GEPA/Mario Kneisl)