December 4, 2009
/
Kostelic won't compete in super combined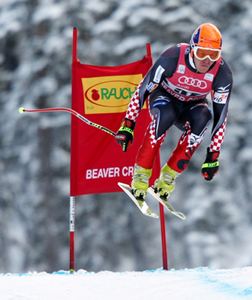 Since the 2007 season, Ivica Kostelic has never finished worse than seventh in any World Cup combined he completed. He finished third, second and fourth over the past three seasons in the final combined standings. But he will not race the combined at Beaver Creek this season.
Kostelic raced in the first training run at Beaver Creek and finished 27th, but did not race in the second. The first was held on a severely shortened course in less than perfect conditions and according to FIS regulations, it was insufficient to be considered a proper training run. Adhering to the letter of the law, officials declined to let Kostelic race the super combined scheduled Friday, raising the ire of the Croatian delegation.
Croatian team leader Vedran Pavlek said for the record that the training run had been entered onto the official website of the FIS, that it was widely known it was a short training run and that no one said that it was not an official training. "No body said that it was not an official training," Pavlek said at the Captain's meeting.
Kostelic elected not to run in the second, full length, training run Thursday, reportedly because of recurring back pain.
Kostelic skied in the first training run. Gepa photo.