August 28, 2014
/
Daigneault named Alpine Program Director at Northwood School
LAKE PLACID, N.Y. — Jean-Pierre Daigneault will join the Northwood School faculty as Alpine Program Director this fall. Former head coach for British Columbia's women's provincial team, Daigneault brings over 12 years of professional coaching experience to his new position at Northwood. A graduate of Dartmouth College, he was captain of the Dartmouth Alpine Ski Team and is a four-time All-American NCAA Division I skier. He was previously head coach of the men's Québec Ski Team and an alpine coach at the Green Mountain Valley School (GMVS) in Vermont.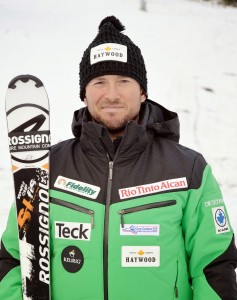 "Northwood School's alpine skiing success in the years to come will be due in large part to the work of Guy Middleton who has been at the helm since 1993, all the while building a solid foundation for the future of the program," said Daigneault. "It is a privilege for me to come to Northwood and have the opportunity to add to the legacy of its storied skiing program."
Northwood School, a partner of NYSEF and located in the Olympic village of Lake Placid, is a co-educational independent boarding and day school serving students in grades nine through post-graduate year.
Release courtesy of Northwood School