November 13, 2009
/
Introducing "The World Cup According to Grande" by Greg Needell
Ski Racing is pleased to introduce "The World Cup According to Grande." This exciting new addition to our coverage of the White Circus will feature blog entries from former U.S. Alpine Ski Team Coach Greg "Grande" Needell. Check back often for more from Grande.
Needell grew up ski racing at Stratton Mountain, Vermont. After graduating from SMS he skied for NCAA Division 1 St. Lawrence University in Canton, NY where he was co-captain in 1986. Greg returned to SMS to coach there for five years serving as the Head Women's Coach as well as the Head J2 Men's Coach. He then moved to Mission Ridge in Wenatchee, Washington in 1992 to become the Program Director and Head Coach of the Mission Ridge Ski Club. In 1997, Greg became the Head Coach at Mammoth Mountain, California.
In 2002 Needell was asked to join the U.S. Ski Team staff as a World Cup SL and GS coach. From 2002 to 2008 Needell helped lead the U.S. Ski Team Men to 43 wins, 105 podiums and 264 top ten finishes. Now at the helm of Alpine Race Consulting, Needell offers his knowledge and experience to clubs nationwide.
Levi Women's Preview, Size Matters
While certainly not the only ingredient for success at Levi, size has played a role in the results over the years in Levi. As has been mentioned in the previous blogs, Levi is a flat hill, with a long flat out of the start and another long one at the bottom after a steep, then moderate middle pitch.
When you put the hill profile together with the course setters, you get a recipe for carving style slalom and higher speeds. Just the pure impact of the gates at higher race speeds gives the advantage to the bigger girls. They can pound through the block with less disruption, then can carve slightly larger radius turns and are will not likely be required to be too quick on the pitches. And it just goes to common sense that they would be able to grip better on a slick surface. Both course setters have set close to the minimum turns at other venues and both have very tall slalom skiers on their squads.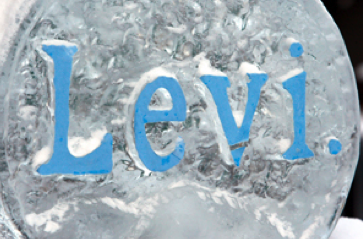 The result history backs this up. Last year's winner was Lindsey Vonn, 2007 was re-scheduled to Reiteralm, AUT. 2006 was won by Marlies Schild who is fairly tall as well. Prior to that, the Levi race was a women's only event in the late season with 2 races per visit. Those races were won by Kostelic, Paerson, Poutiainen and Maria Riesch. All of whom have size on their side. Last year, Maria Pietilae-Holmner was 2nd and Riesch was 3rd. The only really "small" girl with a podium on this hill is Kathrin Zettel (AUT) who is truly tiny. But I would argue is one of the best carvers of a slalom ski on the women's tour.
So does that mean that only the bigger girls have a chance? No, of course not, it is a ski race and we all know that anything can happen. Start numbers, fog, wind, snow, rain, a funky course set. The possibility of anything happening is part of the fun. "That's why they play the games" as one NFL analyst is prone to say.
FRONT RUNNERS:
Maria Riesch (GER): 3 podiums with 1 win in the last 6 starts in Levi. With good product on her feet, I think she is a contender again. Her coach sets run 1. She should get out to a good start and could hold on if the conditions are good on run 2. And don't forget, she is the reigning World Champ in slalom.
Maria Pietilae-Hlomner (SWE): Maria was 2nd last year in Levi. I do think racing in Scandanavia will help the Swede this weekend. She is good enough and will have a top 7 start number. For her to get a win here she will need to ski a perfect race. Full speed, no mistakes, smart tactics.
Sarka Zahrobska (CZE): I think Sarka is a good slalom skier with a lot of opportunity to win this season. I just don't think it is here. She is a notoriously slow starter to the season and has had very little success in Levi.
Kathrin Zettel (AUT): As I mentioned earlier, she is a great skier. One of the best carvers of slalom turns on the women's tour. Very consistent and very quick. She truly needs to risk to overtake some of the bigger girls on this hill but she can do it.
Sandrine Aubert (FRA): Watch out for her. Very tall girl and coming off a roll at the end of last season. She won the last 2 World Cups and was leading the World Champs SL after run 1. I am sure the pressure was just too much racing at home in France but she showed her ability on a tough hill in Val d'Isere and went on after that to put up the 2 wins. I think she is primed to move into the slalom elite along with Maria Riesch, Mrs. Vonn, ET AL.
Anja Paerson (SWE): I know this is not the most popular opinion, but I just don't think she has much left in the tank. She won her first World Cup in December 1998 in Mammoth and has been going at it in 4 events pretty much ever since. 11 years is a long time on that tour, plus factor in 4 event skiing in the winter and all the days on snow in the preparation period to be ready to ski 4 events. I am not buying into her as a contender in slalom anymore. She might be able to steel herself for a push for one last Olympics, but I have been watching her fade a little at a time the last couple of seasons and slalom is usually the first to go. I will continue to count her out until she gets the job done.
Tanja Poutiainen (FIN): Never count out the home country! The Levi fans, while only about 5,000 in number, are extremely vocal. They are very loyal and proud of the home team as well as highly lubricated. They will push her to a good finish. I do think she can win and is riding high after the win in Soelden.
OTHERS TO WATCH:
Frida Hansdottir (SWE): A strong end to 2009 and racing in Scandanavia. She could get something done.
Ana Jelusic (CRO): She has a top 5 here in the past but her lack of size will work against her. It puts her in the high risk/reward category.
Therese Borssen (SWE): Again, a strong finish to the season last year and some decent results in the past at Levi. Scandanavian racing is different and there is some history for the Swedes, Norwegians and Finns getting strong results above the Arctic Circle. The snow is just different and the light is very, well…not light.
A few others to look for are Fanny Chmelar(GER), Susanne Riesch (GER) and Sanni
Leinonen (FIN). The 2 German girls and very big and strong with their coach setting run 1. And Susanne had her first big World Cup breakthrough on this hill in 2006. Both Fanny and Susanne will start in the top 15. Sanni is at home and is a crowd favorite.
AMERICANS:
Lindsay Vonn: It is tremendously hard to pick a winner. There are so many variables involved as mentioned above. Plus, add that Lindsey recently switched ski companies late in the prep period. I am not sure she really knows what the skis will do. But, that being said, she is very professional and very focused in all areas and can certainly figure that out quickly. Her dedication will be on display throughout the season in 5 disciplines as she fights to retain the overall World Cup globe and earn an Olympic gold or two on the way. I do think Lindsey will defend her Levi win from last season and win this one too. I do have one criticism however. And I do know that there are bigger things out there this season than the Levi slalom in mid-November. She had to come back to the states after Soelden to do the promo tour. I hope she got herself back to Europe early enough to fight the jet-lag.
In 2006, when Soelden was canceled, we took our team home to the USA and had training on our "private" slope in Keystone. We had injection for slalom. To shorten the story, the boys never could sleep through the night once we arrived in Levi. The je
t-lag was the worst any of us had ever had. And we did not recover in time for the race. 3 of the 4 boys did not qualify while Jimmy did well, finishing 15th.I think Lindsey got over there earlier than we did in that scenario and can find a way to overcome that issue.
As I said before, I do have confidence in her to get it done and win it again.
Resi Steigler: Resi will be racing on her 24th birthday. It is my birthday too but not my 24th! I think she has a great chance to start her comeback in slalom if her start number is decent. It is a great hill for her as she can take that full-attack style to the hill and make it cleanly to the finish.
Hailey Duke: Hailey had a great season last year. She is sitting in 28th on the current World Cup Start List in slalom which is great news for her. The only negative is that she is not 100%. She is nursing an ankle injury.
Sterling Grant: Sterling has a great opportunity with a high 30s or low 40s start number. The snow usually holds up very well in Levi so she will have a shot at getting a second run.
Kaylin Richardson and Sarah Schleper round out the American effort in Levi but with very poor start numbers, I do not expect a lot.
Julia Mancuso: As far as I know, she is not starting in Levi. No comment on that, yet.
CANADIANS:
With Anna Goodman leading the way and starting in the low to mid-20s, it will be tough for them to get a lot done. Anna had her best result at Levi last season finishing 23rd. She had a solid year last year and did her best racing toward the end of the World Cup season. At this point, I do not know who else will be racing but based on world rank I can only guess that Marie-Michelle Gagnon and Brigitte Acton will be their other starters.
The podium?
Vonn, Poutiainen, Aubert.
More to come, stay tuned!
Click here to visit Alpine Race Consulting.
Levi image by Gepa