January 3, 2011
/
Inside the Ski Racing Mind: Mikaela Shiffrin: Phenom (and a Good Person too)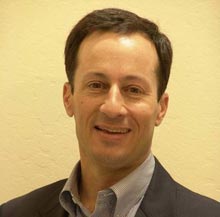 If you haven't heard of Mikaela Shiffrin by now, you're obviously not following ski racing. Though the 15-year-old Mikaela has been on the radar screen of people "in the know" for several years now, she entered the international ski racing stratosphere last year at Topolino (for those not that well versed in ski racing, this yearly event in Italy brings together the best 13- and 14-year-old racers from around the world). Mikaela won the slalom by more than three seconds (Lindsay Vonn won the same race in 1999, but not by such an astounding margin). Mikaela also won the giant slalom, but by a more pedestrian .11 seconds. At the Eastern J3 Olympics later last winter, she won the slalom by more than 11 seconds. Yes, you heard me right, 11 seconds!
This season, being FIS eligible for the first time, Mikaela's has been nothing less than "en fuego" (on fire in Spanish), placing in the top 15 in her first seven FIS races (five of which were Nor-ams) starting from far back in the pack, followed by four top-3 results that included two victories.
Undoubtedly, Mikaela, who began skiing in Vail, moved on to the Ford Sayre Ski Club and the Lebanon Outing Club in New Hampshire, and is currently a student at Burke Mtn. Academy, is the latest phenom and "next big thing" of women's alpine ski racing, following in the footsteps of Lindsay, Julia Mancuso, and Lara Gut.
But this article isn't about anointing Mikaela as the next female superstar of alpine ski racing. We can't place the crown on her head until she actually reaches the pinnacle of our sport. And, let's be realistic, there are no guarantees; there have been, over the years, many "can't-miss" kids who, well, missed.
Though her results at such a young age are astonishing to say the least, given what I do for a living, what fascinates me is what enabled her to rise so quickly. At the same time, though few young racers will be phenoms or genuine superstars, I believe that much of what has made Mikaela successful can be of value to all racers and their parents to help them fully realize their ability and achieve their goals.
It's easy with athletes who achieve great success at an early age to just say that they were born to be great. Well, I can tell you that no one is born to do anything (according to her mother, Mikaela didn't have little ski boots on in the womb). Yes, ski racing, like many other sports, does require some necessary genetic capabilities (a basketball coach once said, "You can't teach height."). At the same time, as anyone who has read Outliers by Malcolm Gladwell or The Talent Code by Dan Coyle knows, it takes more than innate ability to become a superstar athlete. As Mikaela admits (and her coaches attest), though a very good athlete, she is not even the best female athlete at Burke. And if you lined her up with other racers her age, Mikaela wouldn't stand out physically.
I've been fortunate to get to know Mikaela in recent years. As a Burke alum, I've worked with BMA racers on the mental side of ski racing of which Mikaela has been a participant. Additionally, I've known Kirk Dwyer, Burke's headmaster and Mikaela's long-time coach (Adam Chadbourne has taken over her coaching this year), for many years. In writing this article, I draw on my own observations and interactions with Mikaela as well as lengthy discussions with Mikaela, Kirk, and her mother Eileen.
As I noted in a previous article, Bode Miller is my poster child for one kind of attitude, the I-don't-care-if-I-win-or-lose, go-fast-and-have-fun attitude, that is important for athletic success. Mikaela, in turn, exemplifies another type of attitude that is equally valuable to ski racing success.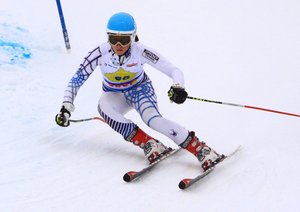 The words that come to mind when I think about Mikaela are mature, humble, deliberate, calm, and grounded, not adjectives you would normally associate with a 15 year old, much less an athletic phenom. It's clear that who she is now is not only a reflection of her parents' attitude toward her ski racing, but also their values and the way they raise Mikaela and her older brother Taylor (an outstanding 18-year-old racer in his own right and an important role model for Mikaela).
Like most early successes, Mikaela's parents Eileen and Jeff were active in guiding her development. But, unlike many sport parents, my discussions with Eileen, a practicing nurse, found her to be unusually grounded in her attitude toward her daughter's development as both a ski racer and, more importantly, as a person. Yes, she and Jeff, an anesthesiologist, expect a lot of Mikaela, but those expectations are based in having a healthy perspective, giving her best effort, and being a good person. There is almost no talk in the Shiffrin household of results, points, rankings, or long-term outcome goals. Okay, Mikaela admits that she does have big goals, for example, winning World Cup races and Olympic gold, but they're mostly unspoken, just running in the background of her psyche.
When I asked Mikaela how she stays so grounded, she said that her parents are strict, they have a very close family and live a "small town" life, and she was always expected to show appreciation for all that she has been given. Burke has also played a big role in keeping her feet on the ground. Even with all of her successes, when she returns to campus, she's just another student who has to attend classes, clean her dorm, and do kitchen duty. Unlike young superstars in other sports, Mikaela receives no special treatment and lives a pretty normal life. And, not surprisingly, she's universally liked at Burke and on the racing circuit; she's considered a good friend, a good teammate, and a good sport.
I asked Mikaela what her greatest strength as a ski racer is and, much to my pleasure, she said her mental approach (Kirk and her mother agreed). In our recent conversation, several things stood out the most that I think have played a significant role in Mikaela's success to this point. She is incredibly motivated to achieve her goals, the first one on the hill and the last one off. Rare among young athletes in my experience, Mikaela is hungry for knowledge and improvement, and she's a real student of the sport. Despite her great successes, she is always looking for ways to go faster. As a result, Kirk says that Mikaela is eminently coachable and a joy to work with.
And Mikaela said the absolute most important thing for her ski racing is to have fun! Having been on the hill with Mikaela and her Burke teammates on some brutally cold days, I can attest to the fact that, even when there's not a lot of joy in training, Mikaela always seems to have a smile on her face (at least when she's not focused on course).
Not surprisingly, Mikaela is incredibly confident, never harboring doubts about her ability to ski fast. But, as Mikaela notes herself, her confidence doesn't come from her results, but from the total preparation she feels when she gets in the starting gate; she truly believes that no one on the hill that day is better prepared than she. Mikaela also handles pressure as if, well, there is no pressure (as evidenced by her remarkable string of FIS results to start off this season). And she has a laser-like focus with the ability to block out distractions and focus intensely on the task at hand. Mikaela is also very calm and even keeled emotionally (probably inborn). And, again different from many other young superstars, she has no ego; Mikaela is humble, respectful, and considerate.
Two areas that raise red flags for me with phenoms are perfectionism and fear of failure, both qualities that can drive young athletes to great early success, but, as I discussed in previous articles (here and here), can in the long run, prevent them from continuing their success into the "major leagues." I can
say with confidence that Mikaela has neither. She is what I would describe as an "excellentist," establishing very high (but attainable) expectations, but being able to accept that she will fail periodically. Mikaela has no fear of failure because her self-esteem (and her parents' love) are not connected to her results. I get the sense that if things don't pan out in her ski racing, she'd move on quickly and find success in some other area (because she has the attitude and life skills to succeed at anything).
Mikaela's athletic development, thanks in large part to Kirk's guidance, has also played a huge role in her early success. The focus has never been about results. Every aspect of her training is deliberate and purposeful. It has always been about the process, laying a solid foundation of physical, technical, tactical, and mental skills, with the belief that the results would flow naturally from that preparation. And a heavy dose of healthy perspective added to this winning recipe, keeping ski racing a part of Mikaela's life, but not life itself.
So, will Mikaela Shiffrin be the next female superstar of alpine ski racing? We'll surely find out in the next few years. But as someone who has been involved in this sport for many years, I can say unequivocally that Mikaela, her parents, and her coaches are doing all the right things to help her realize her dreams.
So let's summarize some of the lessons that racers and parents alike can learn from Mikaela:
• Keep ski racing in perspective;
• Stay humble and grounded in family and being a normal kid;
• Work incredibly hard to achieve your goals;
• Be hungry to improve and be coachable;
• Focus on the process, not the outcome;
• Have a deliberate and purposeful development plan;
• Develop your mental skills (my favorite, of course!); and
• Oh yeah, and have fun!
Follow me on Facebook, Twitter, or YouTube. Watch my 2010 Winter Olympics Discovery Channel interview on fear in high-risk winter sports here.
Dr. Jim Taylor drjimtaylor.com,
knows the psychology of ski racing! He competed internationally for
Burke Mtn. Academy, Middlebury College, and the University of Colorado.
For the past 25 years, Dr. Jim has worked with many of America's leading
junior race programs as well as World Cup competitors from many
countries. He is the author of Prime Ski Racing Triumph of the Racer's Mind. Dr. Jim is also the author of two parenting books and speaks regularly to parents, students, and educators around the U.S..
Photo: Mikaela Shiffrin by Harry Caston