September 23, 2013
/
Feehan joins Ski Racing staff as web editor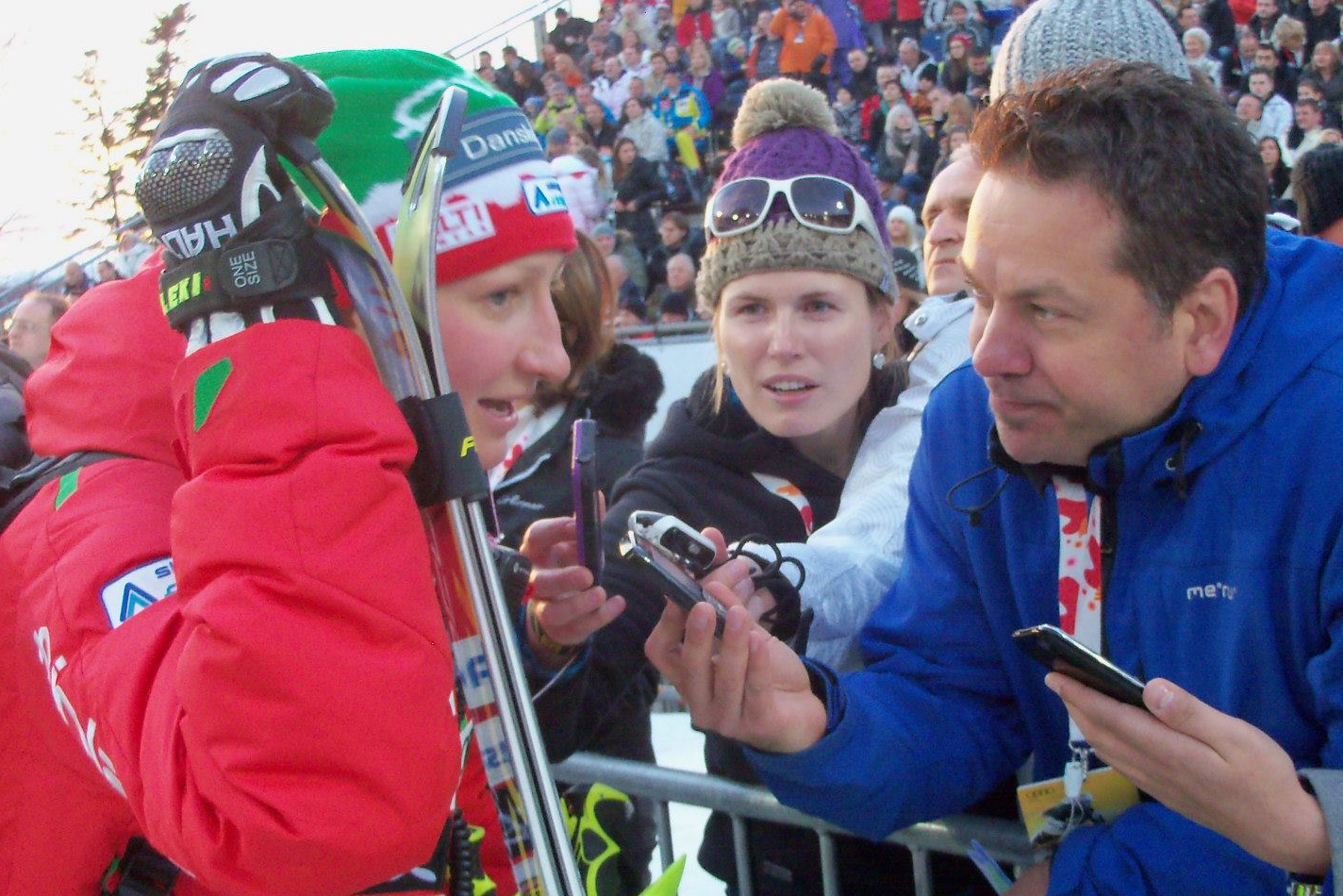 Ski Racing International LLC announced today that Christine J. Feehan has joined the staff as Web Editor. As such, Feehan will manage and oversee the growing platform (skiracing.com) and continue to bring its worldwide audience timely news and information covering alpine, nordic, freestyle, and freeski disciplines. Feehan will also be contributing to Ski Racing's digital outlets covering the NCAA circuit for Ski Racing Magazine and various topics for skiracing.com.
Feehan comes to Ski Racing most recently from Alpine Press, an online alpine ski racing news startup, where she served as editor for the past year. She has an impressive background in both writing and ski racing.
"The international and domestic ski racing communities applauded what I did with Alpine Press, but it was only a blog and mostly a labor of love. I'm thrilled with the opportunity I have now to rejoin the well-established team at Ski Racing Magazine, especially with the freshly designed website that had 1.2 million visits last year," remarked Feehan. "This new position increases my creative potential in a seemingly limitless capacity, and I'm excited to return to the publication that enabled me to first cut my teeth in the sports journalism industry three years ago."
Claire Abbe, Chief Operating Officer and Publisher said, "We are very excited to bring Christine on board. She brings a wealth of knowledge and incredible devotion to the sport. Our recent website relaunch and commitment to providing high-quality news on top of being a vital resource to the community, led us to look for an addition to our team who aligns with our dedication and passion to the sport. We are very fortunate that we were able to find someone of Christine's caliber to fill this position."
Feehan, who has been a high-level alpine coach at a number of ski academies over the past decade, will complete her Level 300 coaching certification this fall and continue to work on a limited basis with U14 and U16 athletes at Burke Mountain Academy and Eastern Region projects in the future.
She is based out of Burlington, Vt. and will be on the road both domestically and internationally as she travels to numerous competitions on all levels this upcoming season.
Photo Caption: Feehan [center] interviews Tanja Poutiainen in the finish area at Zagreb, Croatia in Jan. 2013 along with Brian Pinelli of The New York Times Credit: Frank van den Berg