October 24, 2013
/
Eight Norwegians start in Soelden, Jansrud still sidelined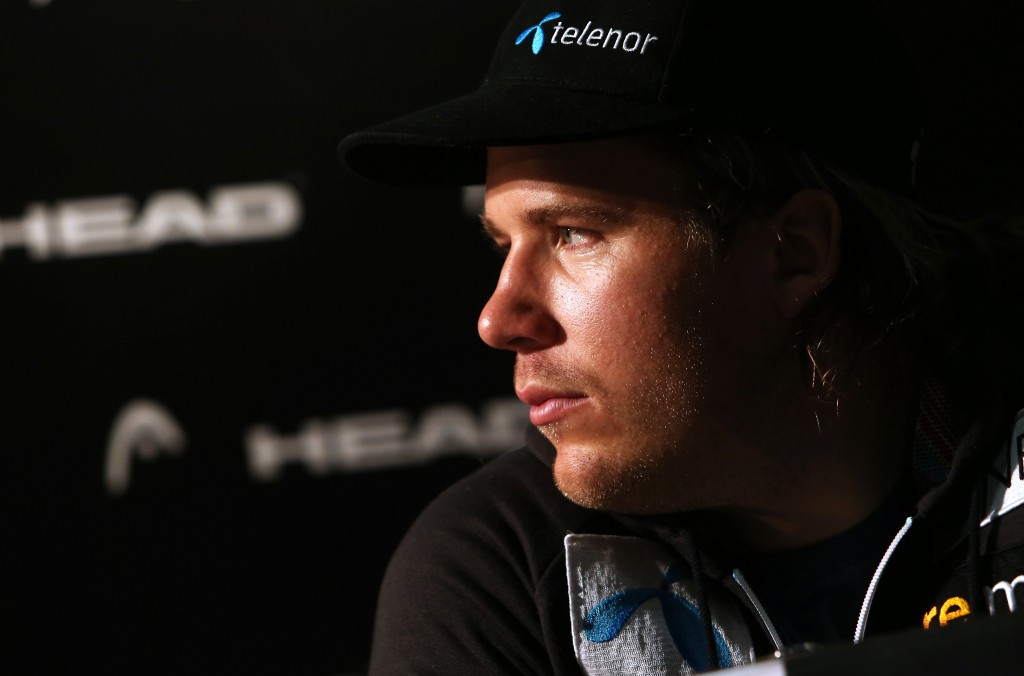 Eight Norwegian athletes will start in the opening races in Soelden this weekend, but Kjetil Jansrud will not be among them. Norway will instead send four men and four women to the first race of the year while Jansrud, who placed 15th in Soelden last year but suffered an anterior cruciate ligament tear during the World Championships, will focus on training for the next month. He hopes to return to the World Cup in either Lake Louise or Beaver Creek, depending on his progress.
"We are well prepared for the season," said alpine sports director Claus Johan Ryste. "Soelden is always a bit early, but it's good that we get a 'taste' of what awaits us in the season. All eight are healthy and fast before the season starts. We hope for the fairest possible conditions for participants."
In the women's race, Norway will start Lotte Smiseth Sejersted, sisters Nina and Mona Loeseth, and Ragnhild Mowinckel. In the men's race, Aksel Lund Svindal will headline the team including Leif Kristian Haugen, Aleksander Aamodt Kilde, and Henrik Kristoffersen. 

Last week the team trained on the Pitztal Glacier, only a few kilometers away from Soelden. The two snowfields are so close to one another that there are plans to possibly link the two systems together at some point in the future.
Release courtesy of the Norwegian Ski Federation
Photo: Kjetil Jansrud in Soelden 2012 (credit: GEPA/Christian Walgram)