September 25, 2013
/
Eastern Fall Festival showcases USSA alpine staff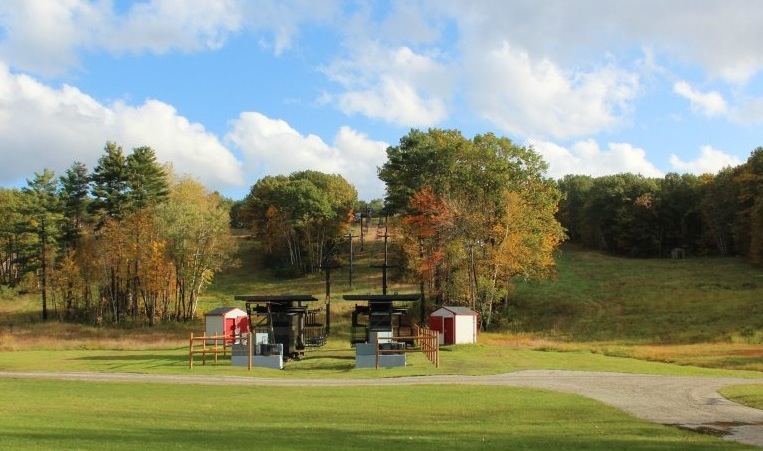 The newly formed USSA Eastern Region staff is rolling out a first-of-its-kind showcase event in Manchester, N.H., for its alpine membership on Oct. 4-6. A series of presentations, workshops, and activities for club leaders, coaches, officials, parents, and athletes will take place at the Radisson Hotel and McIntyre Ski Area over three days in the preseason.
"This is a great opportunity to interact with USSA staff — the only place you'll find more concentrated with USSA staff is 1 Victory Lane!" exclaimed Eastern Program Director Eric Harlow, referencing the organization's headquarters in Park City, Utah. "The Fall Festival is a way to bring our region together," he continued. "Now, more than ever, people in the East need to communicate about how we can all work toward achieving the same goal: improving youth development and programming. The Fall Festival will be a terrific start to what we hope will be a very successful season."
Presentations at the festival include everything from introductions to key USSA staff members in the regional and national offices to discussions on equipment changes, youth development, and the use of B-net for safety. Athletes in attendance will have the opportunity to interact with current U.S. Ski Team members who will discuss conditioning programs and work with the staff to guide athletes through an age-specific physical assessment. On Sunday at the McIntyre Ski Area, athletes will be challenged to complete a physically demanding mountain course.
Presenters include: Jon Nolting, USSA Sport Education Director; Martin Guyer, USSA Eastern Development Coach; Brian Krill, USSA Club Education Manager; Eric Harlow, USSA Eastern Program Director; Patti Nichols, USSA Eastern Manager; Michelle Demschar, USSA Domestic Program Manager; Tom Ashworth, USSA Eastern Youth Coordinator; and Ron Kipp, USSA Alpine Sport Education Manager.
Participants are asked to register online by Sep. 30 here. Cost, which includes all educational offerings plus food and beverage, is $15 for athletes; $25 for coaches, parents, club leaders and officials; and $50 for families of three or more. A complete schedule of the weekend's events can be found on the new USSA Eastern Region website.
Photo: McIntyre Ski Area is ready to play host to the Eastern Fall Festival Oct. 4-6 (credit: McIntyre Ski Area)