May 29, 2010
/
Dynastar drops out of U.S. Ski Team pool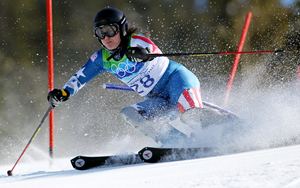 Dynastar will drop out of the U.S. national team pool after restructuring. According to the company, based on objectives and opportunities as well as market trends, Dynastar will reallocate resources toward the categories where it is strongest. That means increasing its presence in free ski arenas while maintaining a junior racing program. Dynastar will, however, pull its support away from the National Team in order to increase its presence in other areas.
"Dynastar has a long successful World Cup racing tradition in the U.S. market, but we believe there are greater opportunities to grow our business in several other, more substantial categories within the U.S. market," a spokesman said"
Dynastar will continue to participate in World Cup racing in European countries and will also continue to offer a full-range of racing products from junior through World Cup speed events.
Lange will increase its presence in all aspects of racing as well as in other areas of ski competition.
"We have put tremendous resources into vastly improved Lange products over the last two years," added Lange's technical product manager, Thor Verdonk. "With a spectacular new fit and increased performance, Lange is poised to grow its presence in all performance categories. That begins with racing," Verdonk added.
The Dynastar brand was literally born in the Chamonix valley in France
and is rooted in the back country and all-mountain categories. So, it
comes as no surprise that in North America, the Dynastar brand has
significant growth opportunity in the all-mountain, back country,
freeride and freestyle segments.
Photo of Leanne Smith on Dynastar by GEPA