October 28, 2014
/
Black Diamond: The IOC after Oslo
Earlier this month, Norwegian voters thumbed their noses at the International Olympic Committee (IOC) when the nation elected to pull the plug on Oslo's bid for the 2022 Olympic Winter Games despite a $900 million offer from Lausanne to aid in covering costs for the host city. Oslo was the fourth city and first final candidate to withdraw from the bidding process for 2022, leaving only Almaty, Kazakhstan, and Beijing, China, still standing.
Despite this serious and obvious setback, IOC President Thomas Bach arrogantly dismissed Oslo's withdrawal. "No one has to worry about the Olympics. We see the world, as these games are more than ever perceived as a premium product," he said,  adding that the Norwegians had been foolish to turn down such a magnanimous offer to host the Games.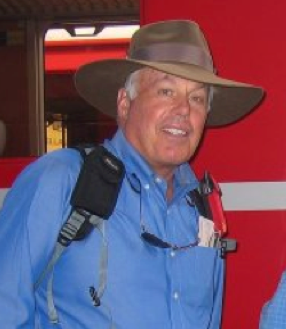 Over the last several decades, the IOC and other international governing bodies of sport, most notably FIFA, have been racked with humiliations of corruption and collusion. Unfortunately, the IOC/FIFA corruption pall has been caste over all sport federations where even the International Ski Federation has not escaped this cloud despite a clean record.
To a large extent, established governing bodies of sport must answer only to themselves. The IOC and FIFA, both of which control sporting events amassing several billions of dollars cyclically, are easily subject to arrogance and largesse. And with no one to hold the body accountable, who is to care? They can do whatever they please, and it shows. To quote Lord Acton's famous words: "Power tends to corrupt, and absolute power corrupts absolutely."  His words ring too true when it comes to FIFA and the IOC.
Sadly, the real victim of this irresponsible governance may well be the winter Games themselves. International Ski Federation President Gian Franco Kasper understandably worries, pointing out in a Swiss radio interview, "We must be humble and away from destructive gigantism. The people (of Western Europe) feel that all international sports federations are corrupt." And it didn't help that Russia's president, Vladimir Putin, spent a reported $51 billion of his nation's treasure to put on the most recent Olympics. One could argue that much of the massive amount was spent on infrastructure, but for whose benefit?  The majority of the Russian populace with a per capita income (GNI) of roughly $23,200 (compared to $53,960 in the U.S.) cannot afford the luxury of journeying to the Baltic resort. Putin's cronies and fellow oligarchs can, but they have always favored Saint-Tropez.
The Olympic Winter Games themselves are not cheap. Winter sports require expensive construction. Particularly costly are the ice sliding venues for bobsled and luge, ski jumps and the ice sheets — not that alpine speed venues are low-cost either. Too often, bidding cities have no plans for the facilities after the Olympic flame is doused. Too many such facilities fall into disuse and are allowed to rot away after their brief two weeks in the global spotlight.
In December, a working group of the Olympic governing body is charged with developing new strategies that may lead to more a more realistic approach to both winter and summer Games. Let's hope so.  There has been discussion about creating permanent Olympic sites, particularly for winter Games which do require – or at least should – both mountains and snow (Beijing, considered the current lead candidate for 2022, plans to hold the skiing events as far as 136 miles from the city).
Should the FIS and the IOC consider identifying 8-10 global venues and rotating through them every 30 or 40 years? The concept seems worthy of discussion; but given the arrogance of the IOC, it is highly doubtful such a simplistic idea will ever be given serious consideration. After all there will be no need for ongoing payoffs, complimentary palatial suites, free cell phones, 24-hour limousine service and open bars.
According to well-informed sources, there is almost no question Beijing will secure the 2022 Games. The Chinese are more than willing to spend whatever is necessary; and while Almaty, a city which has been ­compared geographically to Innsbruck, Austria, would likely be a far better choice, one must remember that the IOC follows the money. The Olympic governing body has one interest and it certainly is not sports: Dollars, gold, Francs, as much as they can wring out of NBC and other sordid sponsors. So do not hold your breath for a revitalized plan when the IOC reveals its deliberations in December.
Do pay attention to what Kasper has to say about the upcoming revelations, however. He understands both the needs of ski sport and the winter Games. He also knows the limitations of the IOC of which he is an important member. His comments will be a high-quality bellwether on the pluses and minuses of the Olympic future. My bet is that he will not be overjoyed. —G.B. Jr.