December 5, 2013
/
Black Diamond: Responsibilities of a professional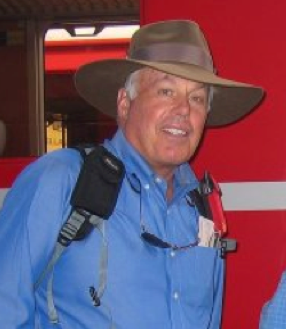 BEAVER CREEK, Colo. – The newly tested Raptor course in Beaver Creek was a smashing success. It has most everything one could ask for and was given accolades by several European racers, including Liechtenstein's Tina Weirather who called it, "the best downhill I have ever raced on!" This level of praise is not often heard anywhere and is a compliment to both the course design and its preparation.
Unfortunately for the U.S. speed ladies, Raptor proved to be too great a challenge, something that does not bode well for next year's World Championships. The track demands solid technical and tactical skiing. Yes, you have to put your nose in it, but timing when to let it go and when to ease off just a smidge is equally important. The U.S. women, who proudly ended last winter with the best speed record on the World Cup, looked poorly prepared and timid, a far cry from the team which saw six members podium last season.
More troubling was the way a minority of U.S. team members refused to talk with the press after races. There is only one weekend of women's World Cup skiing in this country each year. In addition, interest in the upcoming Winter Olympic Games brought reporters and broadcasters from major networks and the nation's larger daily newspapers like the New York Times, Denver Post, Boston Globe and so forth to Beaver Creek this year. Having certain racers — who performed poorly — refuse to speak with reporters was embarrassing for the team and the sport. For most of the media present in Beaver Creek who are exposed to many other professional sports, it was a bush league performance.
U.S. skiers can often be thin-skinned compared to their European counterparts. A few American skiers earn millions of dollars annually, yet they feel entitled to ignore the press when they have turned in a sub par performance. Somehow, one cannot imagine Peyton Manning ducking a post game press conference after throwing three interceptions on the field. Frankly, refusing to stop to talk with the press is another reason alpine ski racing remains relatively unknown and unadmired in the United States. Professional athletes know what is expected under all situations. Sadly, some of our alpine athletes chose to be unprofessional last weekend.
Not all the blame should fall on the athletes. The U.S. Ski Team condones this kind of unprofessionalism by allowing such actions to occur. Contrast that with what an Austrian coach once told me: "When my girls do well, they go to the press conference and I don't. But when they ski poorly, I make sure to go talk to the press." It is a lesson that our ski team should learn. U.S. coaches were rarely, if ever, available in the pressroom in Beaver Creek after races concluded. Though some coaches may have been available at the end of the race in the finish area, there was no effort to formalize media contact and to offer an end of the race summation to reporters.
The ski team has made much of its slogan, "Best in the World." In many ways, it is. Being "Best" also brings with it responsibilities and obligations. Treating the media with respect should be one of them. -G.B. Jr.