May 6, 2014
/
Black Diamond: Move forward or get out of the way
There is little question that there is deep concern about the state of alpine ski racing across the nation. One only has to look at the responses engendered by Bill Gunesch's commentary on SkiRacing.com about the current status of alpine racing in the United States to acknowledge that it is a critical subject. Over 11,000 have read his piece and nearly 50 chose to comment on his thoughts and the subject in general.
This past week Tiger Shaw, the newly appointed chief executive officer of USSA, addressed the Eastern ACC touching on many of the same points raised by Gunesch. For the most part, his comments were greeted with sincere enthusiasm. There is no question that most of the alpine racing community realizes there is a need to improve entry and participation by making alpine skiing, among other things, fun. What a concept, make ski racing uncomplicated, perhaps a tad less expensive and focused on kids enjoying it!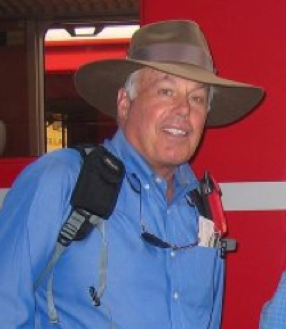 Change, however, brings with it its own baggage. Many, particularly some in key volunteer positions, fear change. Perhaps they see it as a challenge to their particular interests, concepts, and influence. Change might threaten their power base whether the threat is merely perceived or real. Certainly there are times when modification to internal structure is inappropriate, but with the McKinsey findings, this is not one of them.
There is little question that USSA needs to refocus itself for the greater good of the sport. Too long the needs of the grassroots have been overlooked in favor of creating an extraordinarily good elite team. To that end, USSA has achieved astonishing results and not just on the snow. Competitive alpine success has allowed the organization to grow from a $4 million entity to one that generates $25 million annually. This has occurred over the last 18 years. Give credit to Shaw's predecessor, Bill Marolt, who created a financially viable athletic organization that did indeed become "Best in the World."
With Shaw's appointment, it is time the association takes stock of itself, looking forward to improving what it offers to its core constituency, young athletes and clubs. It is not time to resist modernizing USSA methods to meet the needs of a changing public and youth. Regions and clubs can start by acknowledging the positives of the McKinsey study and committing to participate in the next round of modernization. Yet there are some in USSA's volunteer community who are reluctant to embrace being part of a proactive program. Yes, there are legitimate concerns to be addressed, but to ignore or steadfastly object to the direction of the McKinsey report is to promote backsliding to the mid-80s where USSA regional fiefdoms held sway over doing what was best for the sport. Recall the 1988 Calgary Games where a ninth-place finish for the United States was our best showing in alpine racing. It took 15 years to get away from the self-serving and self-important power centers that had failed to grow the sport or succeed competitively.
Virtually all sports have their problems, many brought on by parents who are overzealous or fail to recognize reality. A recent Boston Globe article posted on Facebook by Ski Racing's web guru, Christine J. Feehan, illuminates what sports throughout the spectrum are facing around the nation. If you look at the problems, it is us, the adults, not the kids who are creating the hurdles.
At next week's USSA Congress, Shaw will outline his thoughts and concepts for the future in his inaugural keynote address. He is likely to discuss core issues facing the sport and ways to overcome the difficulties complicated by the past actions of the association. If you cannot attend the Park City USSA Congress, Ski Racing will have his speech posted within seconds of its delivery. Hopefully, influential USSA volunteer members will react favorably. The future is now. It is time to move forward or get out of the way. —G.B. Jr.