July 10, 2014
/
Black Diamond: Generation change at FIS a great opportunity
Generational transformation should bring new impetus to the FIS despite the fact that change is seldom welcomed by any international governing body of sport. Yet, if taken to heart, transition to a younger generation may well provide FIS President Gian Franco Kasper a textbook opportunity to transition the FIS from its current method of operation to one focused on effectively influencing not only the future of competitive snow sports but increasing sport participation as well.
Mr. Kasper, who has governed the sport since 1998, will be 70 when he finishes this tenure of his presidency. While he has given no indication as to whether he will seek a further four years in terms of effecting change, time is not on his side. On paper the eight years, should he be re-elected in 2018, seems distant. In reality it isn't and no one knows this better than Kasper who oversees quadrennial winter Olympics. Personal legacy considerations may gain importance to him and generation change, if capitalized on, could influence the FIS for decades after his departure.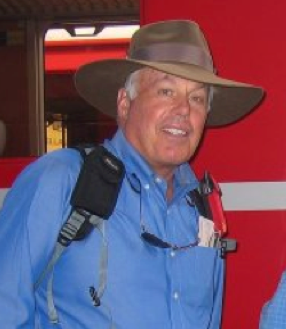 Kasper should harness and guide an impetus for change which will come from younger members of the FIS as the old guard moves on either by design or by request. A generational change affords him the means to reshape the FIS, providing the organization with a strong platform to face what will be a very competitive future.
One place he might start is to reshape the expectations and direction of FIS committees by making them smaller in number and membership and giving them responsibility to think through what is needed for the future. While the FIS has handled its current operations well, it has not capitalized on the talent that is available from membership, relying instead on internal managers. That approach isn't wrong, but it is limited to what a relatively small group can manage given the extensive needs of literally several hundred world-class events each season.
The Alpine World Cup Committee could become an example of a working group that would become meaningful given innovative direction and responsibility.
Niklas Carlsson, the Secretary General of the Swedish Ski Federation, has just been appointed chairman of the Alpine World Cup Committee. He represents a new generation, one which is willing to examine fresh alternatives to today's status quo. An experienced and outspoken former alpine coach at 39, Carlsson replaces Erich Demetz who retired after 28 years of chairing the committee. Demetz was an old school Italian sportsman who, over many decades, held multiple positions with the FIS – member of the Council, TD, chairmanship and the like. He was a believer in preserving the existing state of affairs. As long as Italy and central European nations were happy, all was well. As a result, the only action taken over the past 20 years was committee members making decisions to protect their "turf." No attention was paid to the future of the sport. Change was very much an unapproachable subject. In reality there was no compelling reason for the FIS to have an Alpine World Cup Committee at all.
The new chairman brings considerable knowledge to the position. Carlsson has been an coach, an alpine director and is currently secretary general of the Swedish Ski Association. He has a very solid understanding of marketing, having spent three years as a part of the FIS marketing team. Despite his solid credentials, he cannot go it alone. He needs to be given a clear set of objectives determined by the president and supported by the Council. Carlsson should have the authority to form a functioning group, ridding him of today's unwieldy fifteen person membership which is cumbersomely populated by an additional 30 "conference members". Forty-five people cannot accomplish anything of meaning. Kasper should give Carlsson the authority to name a small executive group, charge them with specific objectives toward the goal of bringing well defined opportunities for the future of the World Cup to the president and the Council for deliberation.
Using generation change as a means to redefine the role of key FIS committees, of which the Alpine World Cup is just one, allows Kasper to transform current FIS culture by leveraging the incoming leaders of the future. With or without Mr. Kasper, youth will prevail and will transform the FIS. However, by providing leadership and guidance and allocating responsibility he can capitalize on the potential of the new generation thereby influencing the future for decades after his course is run. —G.B. Jr.