November 15, 2013
/
Beaver Creek's hybrid course passes snow control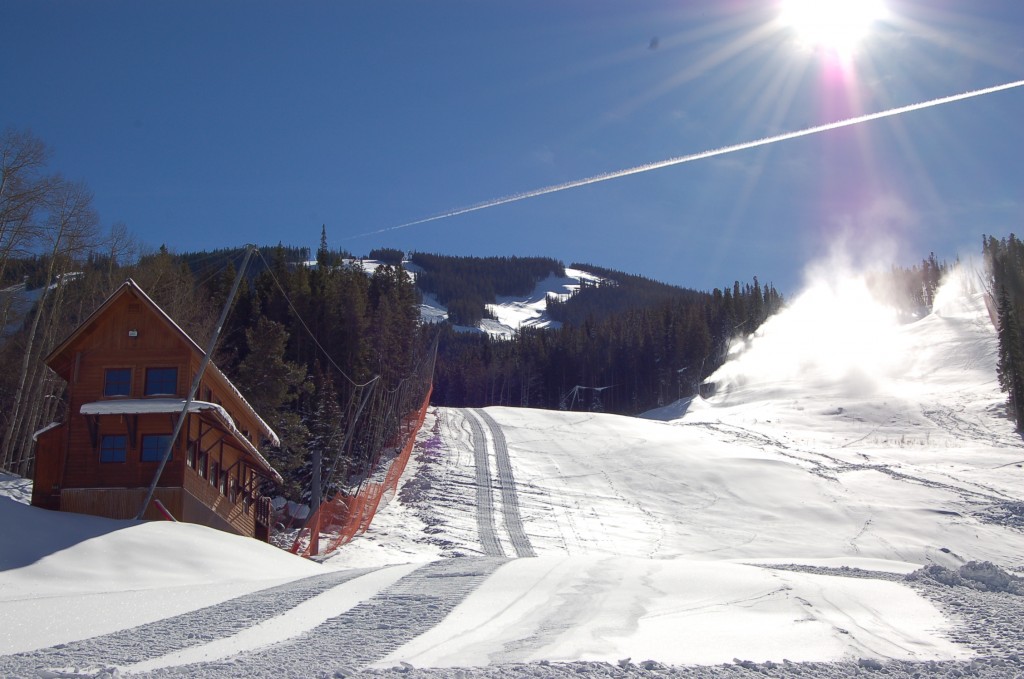 BEAVER CREEK, Colo. — Thanks to good early season snowmaking conditions, it's full speed ahead for the 2013 FIS Beaver Creek World Cup races as organizers received the green light Friday for both the inaugural Nature Valley Raptor Ladies' World Cup and the annual Audi Birds of Prey Men's edition of racing.
The FIS snow control approval comes on the hybrid course that has been designated for both ladies' and men's competitions this season, which is comprised of the upper half of the new Raptor ladies' racecourse and the bottom half of the traditional men's Birds of Prey course.
The new Raptor ladies' speed course was cut over the past two summers in anticipation of the 2015 FIS Alpine World Ski Championships. The new downhill course incorporates portions of Solitude, Peregrine and Golden Eagle, along with two new cuts that have been dubbed Kestrel on the trail map. The course, located skier's right of Birds of Prey, will join the men's course at the Red Tail Jump and flow into the current finish arena.
"Our partners at Vail Resorts have certainly made the most of the temperatures and natural snow that Mother Nature provided at the end of October and beginning of November," explained Ceil Folz, president of the Vail Valley Foundation. "Thanks to favorable snowmaking conditions and the natural snow we have received, everything is on track for two great weekends of racing at Beaver Creek."
The FIS requires a snow control inspection for all World Cup sites in advance of the competitions to ensure that good racecourse conditions exist or that the weather forecast is favorable for sufficient snowmaking.
Beaver Creek Mountain is scheduled to open on Wednesday, Nov. 27, while Vail Mountain will open to the public on Nov. 22.
The inaugural Nature Valley Raptor Ladies' World Cup will get underway Tuesday, Nov. 26, with downhill training. Competition kicks off Friday, Nov. 29, with the downhill race followed by super G on Saturday, Nov. 30. The weekend's racing will conclude with giant slalom on Sunday, Dec. 1.
For the men, downhill training will get underway on Tuesday, Dec. 3, with the super G race on tap for Friday, Dec. 6, downhill on Saturday, Dec. 7, and giant slalom on Sunday, Dec. 8.
Release and photo courtesy of the Vail Valley Foundation