October 16, 2013
/
Beaver Creek fires up guns on Raptor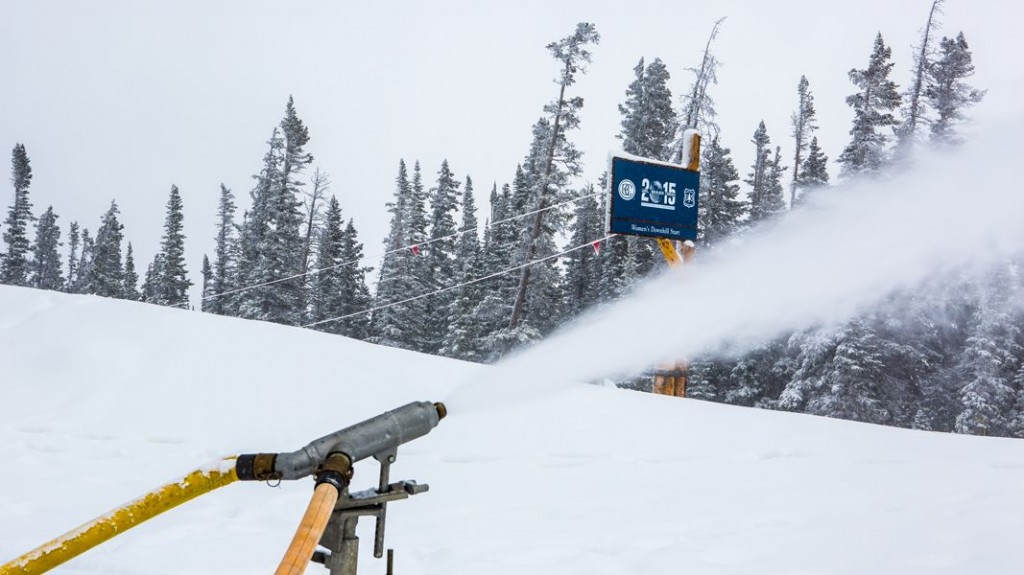 Snowmaking began at Beaver Creek, Colo., on Tuesday (Oct. 15) as crews fired up the guns at the start of the women's World Cup race run on Raptor. While the Colorado resorts of Arapahoe Basin and Loveland raced to open to the general public this week, Beaver Creek set its focus on the women's World Cup races scheduled at the mountain beginning with a downhill training run on Nov. 26.
The men's World Cup races at Beaver Creek start the following week, with a downhill training run on Dec. 3. However, the men will likely use the same run as the ladies since enough early season snow to support two full downhill trails is unlikely to materialize in the next month. Snowmakers are concentrating their efforts on the women's start because it will most likely be utilized in both the women's and the men's events before the race trail for both genders cuts over to the formidable Birds of Prey, traditionally the men's race hill.
First reported by Ski Racing in June, the decision to merge the men's and women's trails for this year's World Cup races was necessary due to the early winter calendaring of events.
"There was no way we could get both downhills prepared that early in the year," said Ceil Folz, president of the Vail Valley Foundation, organizers of both the World Cup and the upcoming 2015 World Championships. In the event that the weather fully cooperates, Beaver Creek may try to make enough snow to complete the women's course and enable its use from top to bottom for the ladies. "The temperatures will have to be really cooperative," Folz said.
Photo courtesy of Beaver Creek Resort