October 10, 2013
/
Ashworth named USSA Eastern youth coordinator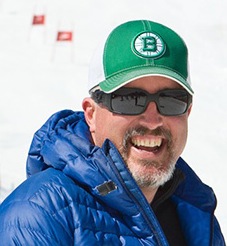 WESTFORD, Vt. – The U.S. Ski and Snowboard Association has continued to grow its professional staff structure in the USSA Eastern Region, naming former Mount Mansfield coach Thomas Ashworth of Stowe, Vt., as Eastern youth coordinator and coach. He fills the title vacated by Alex Krebs who became the Vermont Alpine Racing Association youth coordinator over the summer. Ashworth will be responsible for managing youth development programs for athletes 16 and under and working directly with USSA Eastern clubs to deliver Alpine Training System programs under the leadership of Eastern Alpine Program Director Eric Harlow.
"Tom brings our USSA Eastern athletes and parents a wealth of experience from inside the ski world at successful youth programs like Mount Mansfield Ski Club and Wachusett Mountain," noted Harlow. "In addition, his business and events background gives him a unique set of skills to manage programs. He's an energetic, positive leader and just the type of action oriented, forward thinker that our region needs to bring great content to our youth families, coaches and athletes."
In his new role, Ashworth will work directly with USSA clubs to identify talent and provide development projects and education as a part of the USSA Alpine Training System. Ashworth has a long history of working in snowsport education. The past two seasons he served as U14 coach for the Mount Mansfield Ski Club and Academy. Prior to that, he worked as manager of Stowe's on-hill ski and ride school programs as well as a learning center director at Wachusett Mountain in Massachusetts. In addition to his background in snowsport education, he has worked with major national brands on events with international marketing companies and the Major League Baseball Players Association.
The USSA's alpine regional structure provides a unified national development direction administered by Alpine Domestic Program Manager Michelle Demschar, providing leadership to each of three regional directors across the country. USSA Eastern is the largest of three regions in membership population, with a well-developed network of USSA clubs. Ashworth will work under USSA Eastern Alpine Program Director Eric Harlow and with USSA Eastern Regional Alpine Coach Martin Guyer.
"The growth of professional infrastructure in our regional programs has been a main focus over the last year," said National Alpine Development Director Lester Keller. "USSA Eastern represents a wealth of opportunity with our largest athlete population in the nation. This position will support an even higher level of service to our clubs and the young ski racers making their way through the USSA Alpine Training System."
Release courtesy of USSA