September 20, 2013
/
Applegate hired by Loveland Ski Club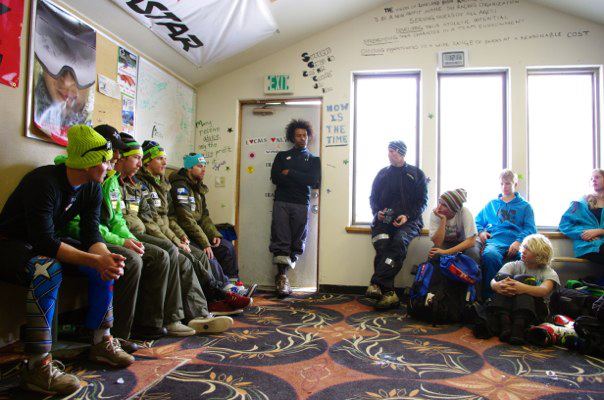 The Loveland Ski Club (LSC) based in Georgetown, Colo. announced a surprising addition to its coaching staff for the upcoming season: Josh "Yoshi" Applegate, former coach for the U.S. World Cup and Olympic teams, will join Athletic Director John Hale and the rest of the LSC staff as head coach for the 2013-14 winter.
"Loveland has offered me a fantastic opportunity to join their committed and energetic club," Applegate said. "I couldn't be happier about joining a program that is so committed to its athletes and families."
Applegate previously committed to serve as alpine director at another Colorado program, the Front Range Ski Club based at Echo Mountain, before making this most recent move to Loveland.
"I was at Loveland last November training with the national team, and John asked if we wouldn't mind having a Q&A session with the athletes. They looked liked deer in the headlights, wide-­eyed, asking questions, and inspired…. That was very cool! It is evident that the athletes here are striving to be the best, and I am highly motivated to help them reach their goals," continued Applegate.
Applegate's seven-year career with the U.S. Ski Team involved coaching the nation's top male alpine racers including Ted Ligety, Nolan Kasper, Dave Chodounsky, and Will Brandenburg. Hale hopes that Applegate's experience in the design and implementation of physical conditioning programs will allow him to integrate LSC's year­-round dryland training program into the Loveland curriculum to an even greater degree. With the early success of a recently formed LSC fundraising committee, it became financially possible to secure Applegate in this new capacity.
Applegate's arrival at Loveland comes on the heels of Gunnar Sorensen's departure to work with the U.S. Ski Team women's development squad. Sorensen was a lead coach who had spent seven years with the LSC program. Loveland still intends to fill out other staffing needs before the start of the season.
Late employment changes can be rampant in the ski coaching industry, but luckily there's no elephant in the I-70 mountain corridor as a result of this hiring. Front Range Ski Club Chief Operating Officer Brandon Dyksterhouse is understanding of Applegate's departure and has moved forward with other improvement plans for his teams.
"Josh decided to pursue another opportunity and we wish him the best of luck, but we're still on track at FRSC to provide the highest quality coaching and training to our athletes this year," remarked Dyksterhouse. "We're continuing with our on-hill improvements including increased snowmaking capacity, widened trails, and new lighting."