It's the trickle-down effect, and here's how it works.
It's ski-buying time, and you're looking for the fastest possible skis out there. You might contact a company rep in search of "good" skis — or seek out used equipment from high-level athletes.
Which is best for your buying decision?
The truth: the trickle-down effect means that both methods can land you on faster skis.
How? Access to the latest and greatest ski technology is an upside-down pyramid that quickly narrows and places junior athletes near the bottom, which can help simplify the process. It can also help minimize equipment as a variable in the larger equation of ski racing success.
Tech Aaron Haffey preps and maintains multiple models and constructions of skis in the off-season for Norwegian World Cup athlete Leif Kristian Haugen. "Between slalom and GS in September, we still have seven models with five unique constructions," says Haffey. "We try to settle on a final GS setup Leif likes as early as possible, because Soelden sneaks up on us and we need to really start upping the pace and intensity in training versus spending time testing."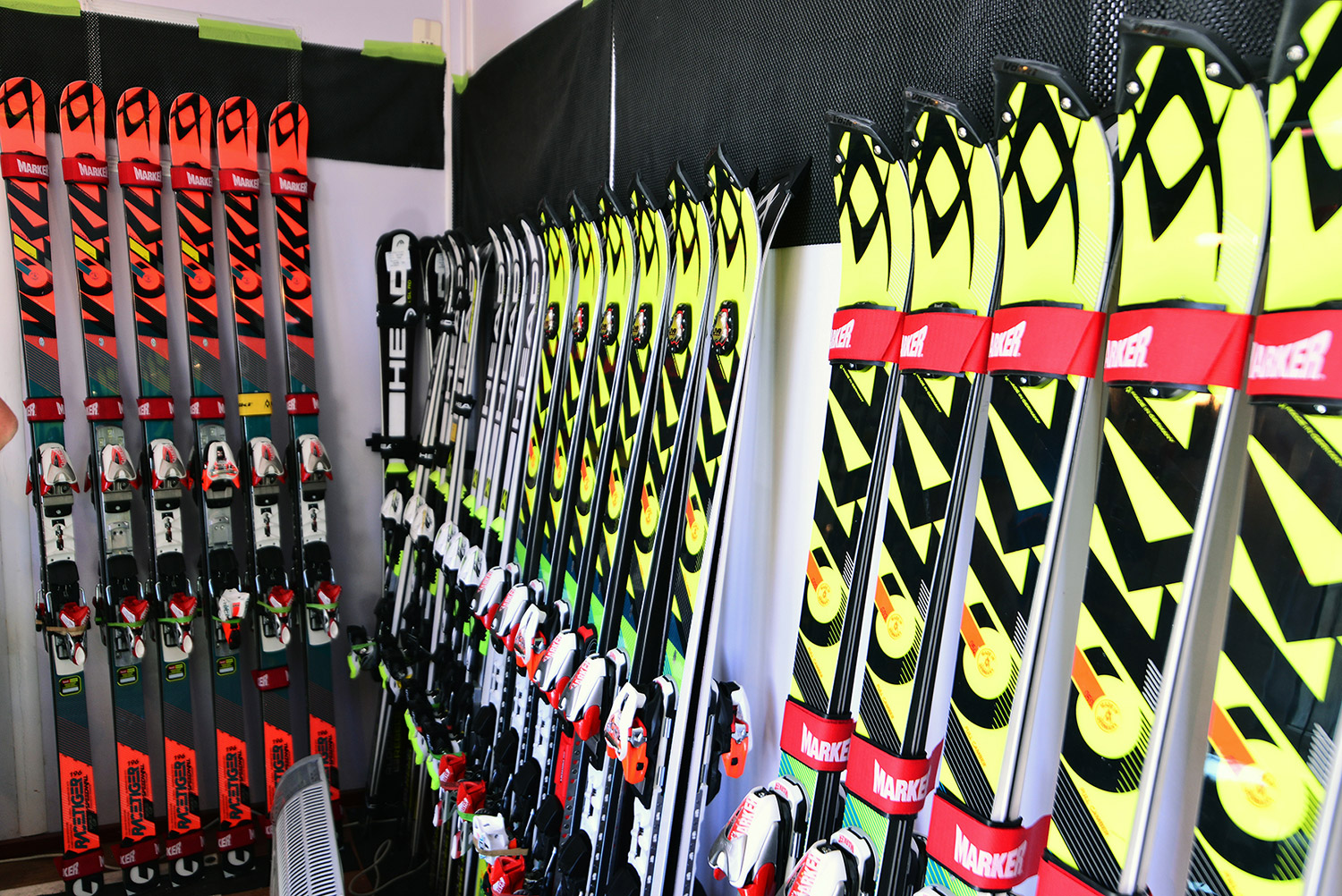 New technologies, construction, and sidecuts are funneled from the prototype phase to local race shops and reps.
In other words, relentless testing at the highest level of ski racing illustrates the process by which new technologies, construction, and sidecuts are funneled from the top of the pyramid, or prototype phase, all the way to junior racers by way of your local race shop or rep. "The testing we do is two-pronged," says Haffey. "For sure, the quality and performance of the equipment that companies mass produce is dramatically improved because of it, but the athletes doing the testing are also trying to further their career — if we think there are two tenths of a second in a new pair of skis or through adjusting an existing setup, we need to make sure it gets tested."
The testing that occurs at the highest level and just below produces both equipment and tweaks that ultimately trickle down to local shops, techs, coaches, and parents without hindering athlete growth. This effect is likely more important than access to the "best" equipment, because it represents the ability to customize your ski setup to your liking and, through the process of trial and error, helps create guidelines for how to go about that tailoring most effectively.
In fact, Norwegian Ski Team technician Pepi Culver echoes Haffey's comment about testing less and focusing more on athlete and skill development. "With my athletes, we are focused more on small tweaks to the gear we get from the companies rather than trying different models and constructions," says Culver. "This helps keep things simple and puts the focus on improving as a skier rather than finding a new pair of skis."
Additionally, the time necessary for testing becomes a big issue. Even with the myriad resources available to national team athletes, there's little time to conduct proactive, meaningful testing. "But if an athlete is struggling," says Culver, "then I'll look to make some small adjustments. Our training volume is high enough that I can make these small changes and get feedback quickly." While this is great news for the tips and tricks that trickle down to the local level, it is an almost entirely unrealistic scenario for even the most dedicated athletes and coaches, and certainly detracts from the all-important quality of training.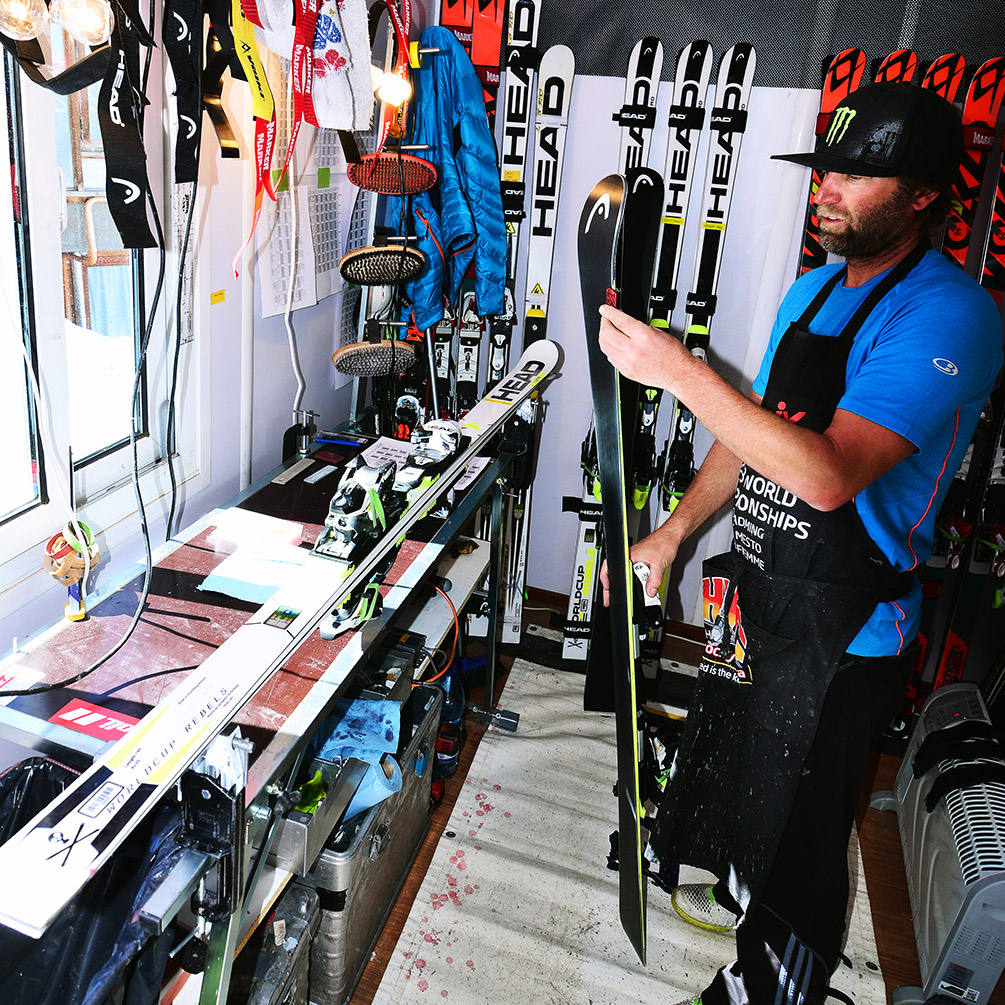 It takes months for techs to tweak top athletes' gear.
So, with some insight into the process that helps makes the best skis available to you come purchasing time, how can you be sure you are getting the best skis available to you? Simple. Remember that you can count on any ski manufacturer to be delivering a product that has been extensively tested, refined, retested, and then made available to general public. While other athletes are sweating over which model or construction they are going to ski on, you will be one step ahead where you can focus on dryland training, prepping your gear, early season on-snow camps, and modifying your setup to be the best it can be for you.