An inside look at Steamboat's plans for an alpine training and competition site
There must be something in the air. During the last 10 years, ski racing gurus have spent countless millions of dollars improving training and racing infrastructure for alpine athletes. Now, Steamboat Springs Winter Sports Club (SSWSC) is the latest organization to join in on the Rocky Mountain arms race.
In July, the club announced plans to build a new alpine race hill, following suit with facilities in Vail, Aspen, Summit County and the Front Range that have made similar improvements in recent years. Starting in 2015, the Winter Sports Club — which for 100 years has made the most of the 440-foot Howelsen Hill — will relocate its alpine operation to Steamboat Ski Resort with major improvements.
"The concept has been ruminating for a couple of years, but about a year ago we started working with the Steamboat Ski & Resort Corporation on developing a training and competition venue that would allow us to control the one thing that we've had difficulty controlling, which is snow surface," says Jim Boyne, SSWSC executive director. "Howelsen is a public facility. We are the ones who spend the most time on it, but making the perfect ski racing snow is a challenge here."
The new venue will mark a significant shift away from the steep, vertically-challenged Howelsen Hill, which is owned and operated by the local municipality and is barely homologated for slalom.
While there's nostalgia for the historic race hill, it's also become clear to the club's members and staff that changes are required in order to remain current and keep pace with other regional race hill upgrades.
Club officials emphasize, however, that alpine training and racing on Howelsen are not being abandoned, but complemented by the state-of-the-art venue at Steamboat. The new hill will accommodate GS and slalom and provide additional capacity for training and competition, alleviating schedule conflicts for the club's ongoing programs on the slopes at Howelsen, they say.
"So long as the community will have us here, Howelsen Hill will be our home, but the ski area is a great partner, too," says Boyne.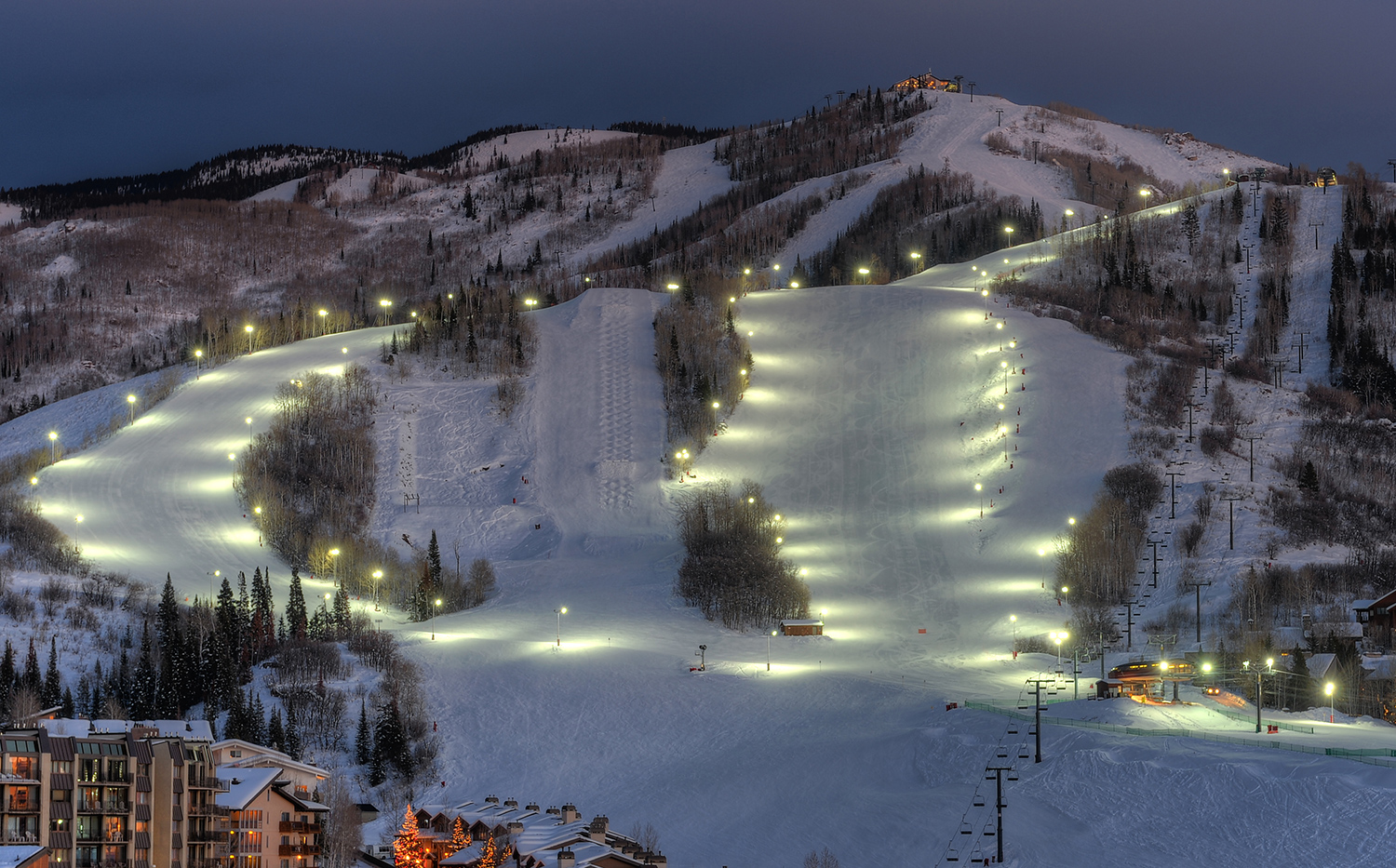 Before: A look at the arena in Steamboat as it currently exists. Photo courtesy of SSWSC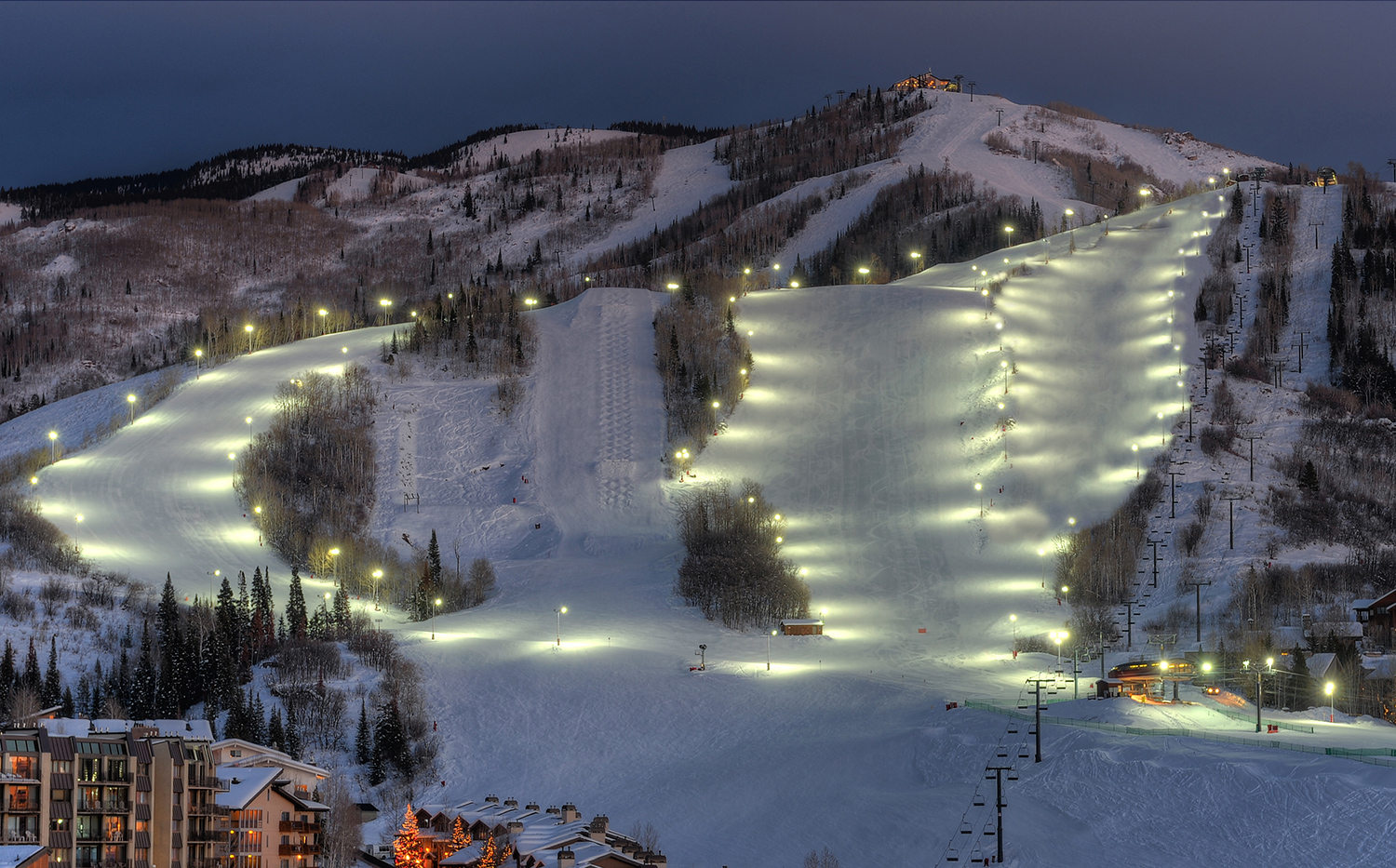 After: With construction set to begin next summer, the trail will be situated skier's left of Sitz and See Ya, next to the Christy Peak Express as indicated by lights, and is expected to be race-ready by November 2015. Photo courtesy of SSWSC
Olympic giant slalom gold medalist and former SSWSC Alpine Director Debbie Armstrong was instrumental in planning the project. She's since stepped down from that post, but remains active with the club.
Former U.S. Ski Team member and three-time Olympian Caroline Lalive now serves as Armstrong's successor and will oversee the alpine program moving forward.
"We knew we had this need," says Lalive. "You look at the competitive clubs around — Vail and Aspen. We couldn't ignore it. East Coast, too, Burke and GMVS have been doing it for years. It's important for our club to be current and to provide the training that's necessary to stay competitive."
"It's going to boost the morale of all the kids to know they have an awesome training space, but also being able to have a safe environment where we're not worried about the public," added Lalive. "And in the past, we weren't able to water or provide the proper conditions because, with the general public [on the same hill], it wasn't feasible."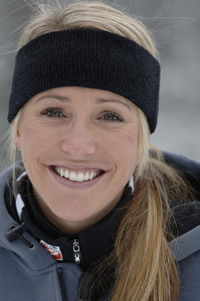 Olympian Caroline Lalive recently took over as alpine director, serving as successor to Deb Armstrong, who ran the program for six years.
Boyne (whose background is in finance, as he previously served as president and COO of Calamos Investments in Chicago), stepped into the project. Perhaps more than anything else, it was his job to come up with the money.
Steamboat Ski & Resort Corporation will manage the $2.35 million construction, which is funded entirely by SSWSC through its "Creating Champions" campaign. Community support has exceeded expectations, says Boyne, with $1.3 million already committed to the project.
"When I first got here, some people were cynical about a project like that," says Boyne. "The million-three is a huge quantum leap from anything we've ever fundraised in the past. So now people are thinking, we've got a million to go and there's a lot of great momentum."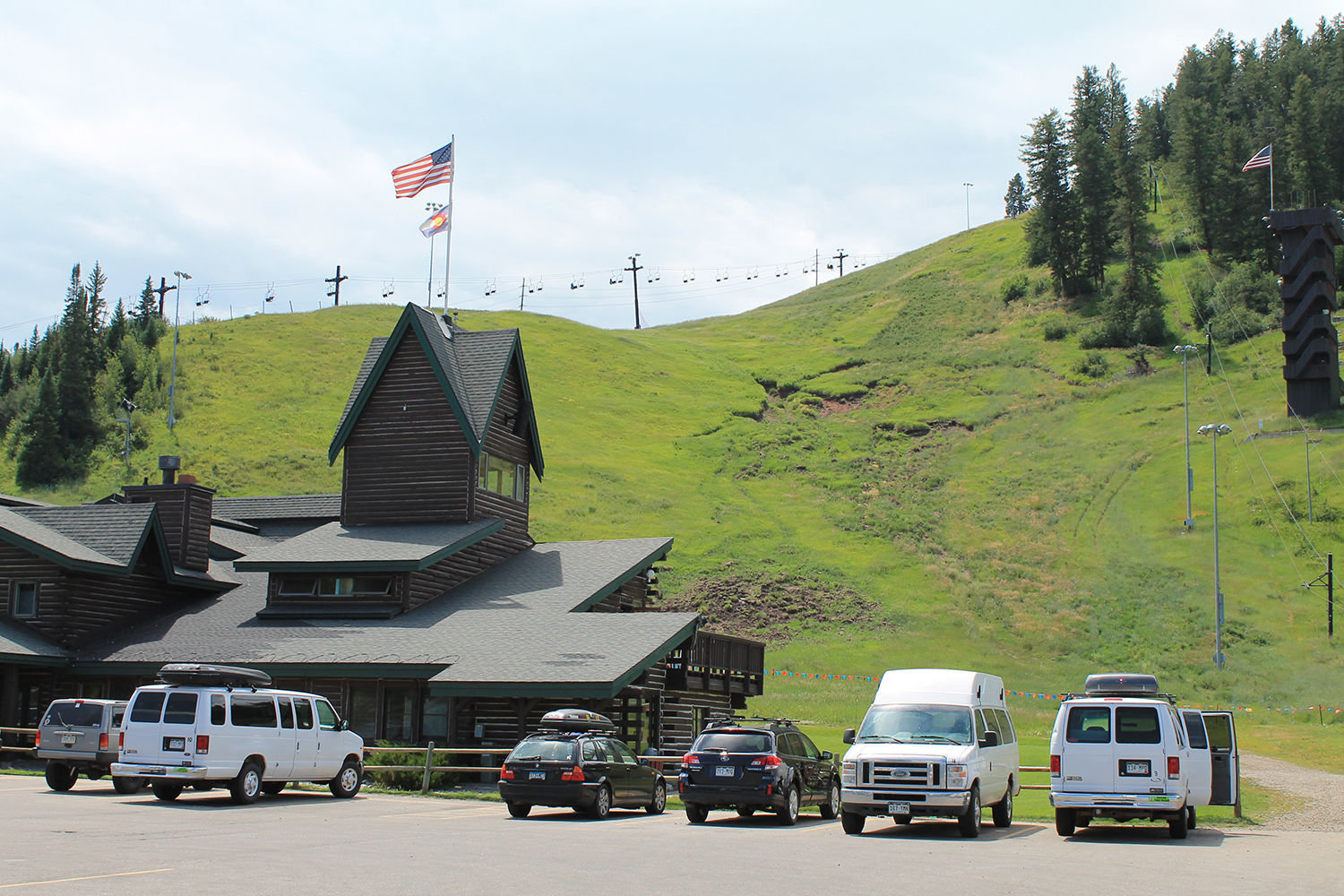 A summertime look at the slalom homologated hill at Howelsen. As it is owned and operated by Steamboat Springs, it will be the city's responsibility to repair the damage caused by an offseason mudslide.
With construction set to begin next summer, the trail will be skier's left of Sitz and See Ya, next to the Christy Peak Express, and is expected to be race-ready by November 2015. The trail area will be cleared and the soil will be re-graded and moved to create an appropriate slope angle and terrain for alpine racing. Snowmaking capabilities will also be enhanced along the trail, as per the modern standard fashioned by other clubs in the region in recent years.
But what will really set the trail apart from most other venues in Colorado — and in keeping with the Howelson tradition — is the top-to-bottom lighting system, which will accommodate night training and racing. Future plans for the venue may also include enhancements to the current start and finish houses.
"We're hoping that creating a venue like this will help us bring more high-level alpine events here," says Boyne, who didn't entirely rule out the possibility that a World Cup event could return to Steamboat on the new hill, a prospect he concedes would require a much larger effort on behalf of the town and community to become reality. (Steamboat most recently hosted ladies' alpine World Cup tech races in 1992.)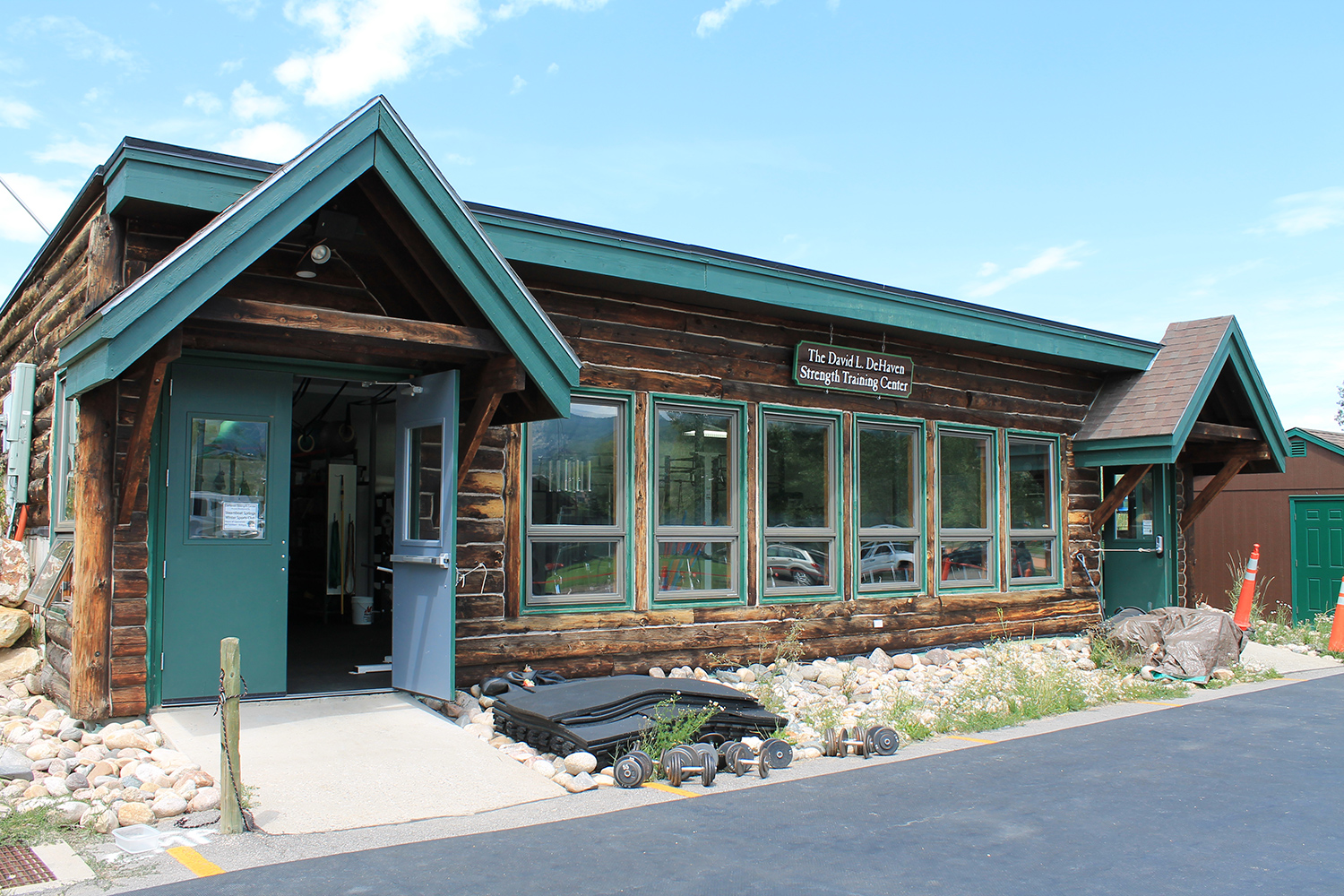 The new training center at Howelsen was also recently completely renovated and upgraded.
"We all have lofty aspirations for what we want to do," says Lalive.
While the club intends to have the trail up and running each November, Both Lalive and Boyne emphasize that ultra-early-season access is not necessarily the priority of the project, in contrast to other higher-elevation facilities in Colorado.
"Steamboat is different than Summit County," says Boyne. "We're dependent on the weather. We're putting ourselves in a position where, if the weather will allow it, we can blow snow quickly, more quickly than we ever have been able to in the past."
Steamboat-raised athletes who had to schlep to other ski resorts to train on hills with competitive snow surfaces and proper course lengths will be able to more often remain in the Yampa Valley while achieving their training and racing goals.
"This facility may help us generate more competitive alpine athletes," says Boyne. "It may help us get back to producing Olympians here in Steamboat. But if it also results in kids becoming committed — they train, they learn about organizational skills and they go on to college or start businesses — I'm good with that, too."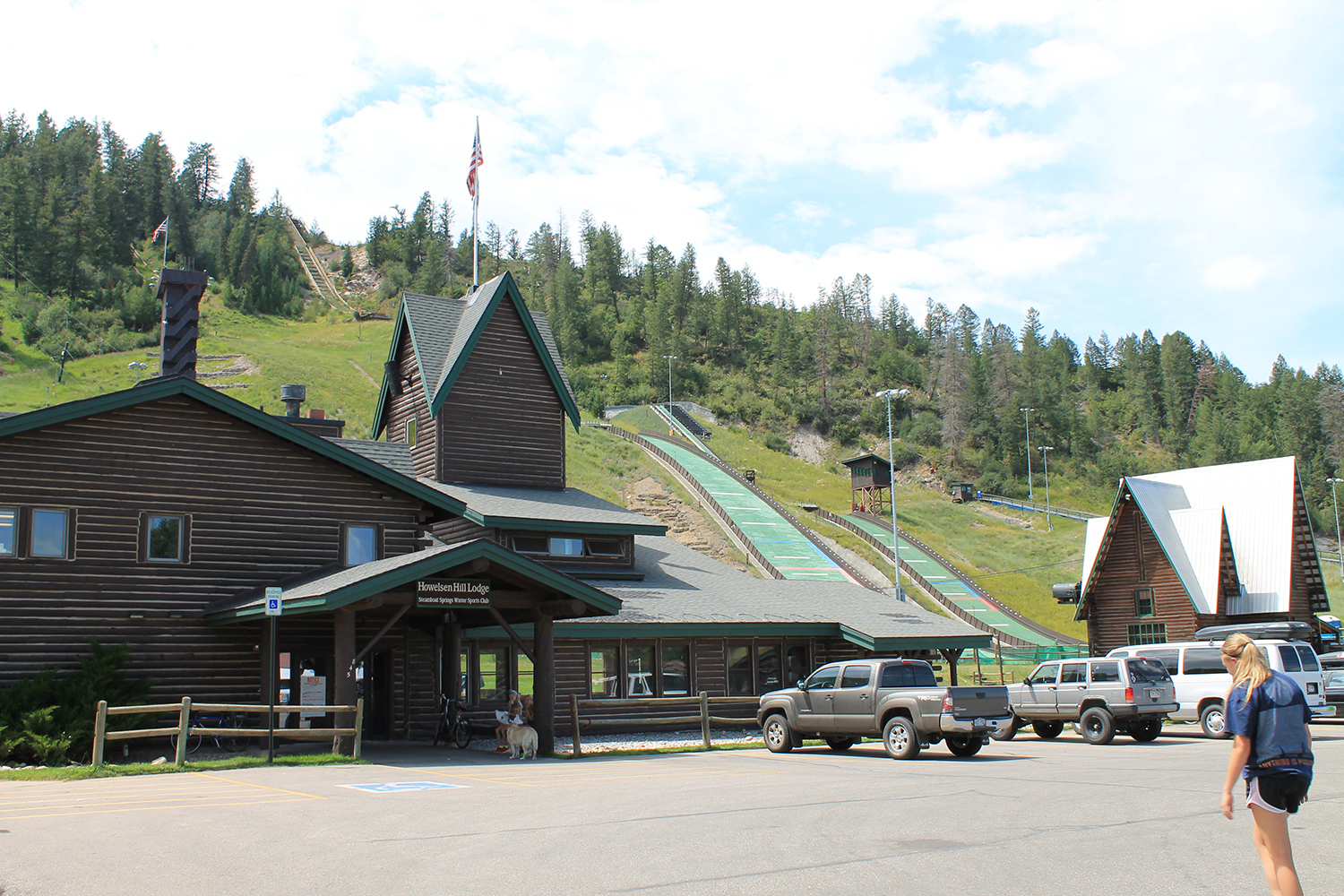 "So long as the community will have us here, Howelsen Hill will be our home, but the ski area is a great partner, too."
—Jim Boyne