Why nordic skiers are raising money — for travel, for girls and for Mother Nature
There's no rest for the winter-weary, not even in the fall among elite cross country athletes, who are busy fundraising among the rigors of training for the World Cup.
How? Here's a look.
Driving for 25: National Nordic Foundation
Developing U.S. skiers need a way to pay for travel to international competitions, which is why the National Nordic Foundation (NNF) focuses on two key fundraisers: one just before the season starts, and one midway through the winter.
The Drive for 25 was envisioned by coaches Matt Whitcomb and Pete Vordenberg as a single day for each member of the nordic community to support racing with a $25 pledge. Today, the effort lasts six weeks and sees ski fans from more than 35 states raising more than $150,000.
"It takes a village," sasys NNF executive director, Dave Knoop. "We're lucky to have a committed group of individuals willing to support the Drive for 25 effort with larger matching grants. That money pulls people into participate."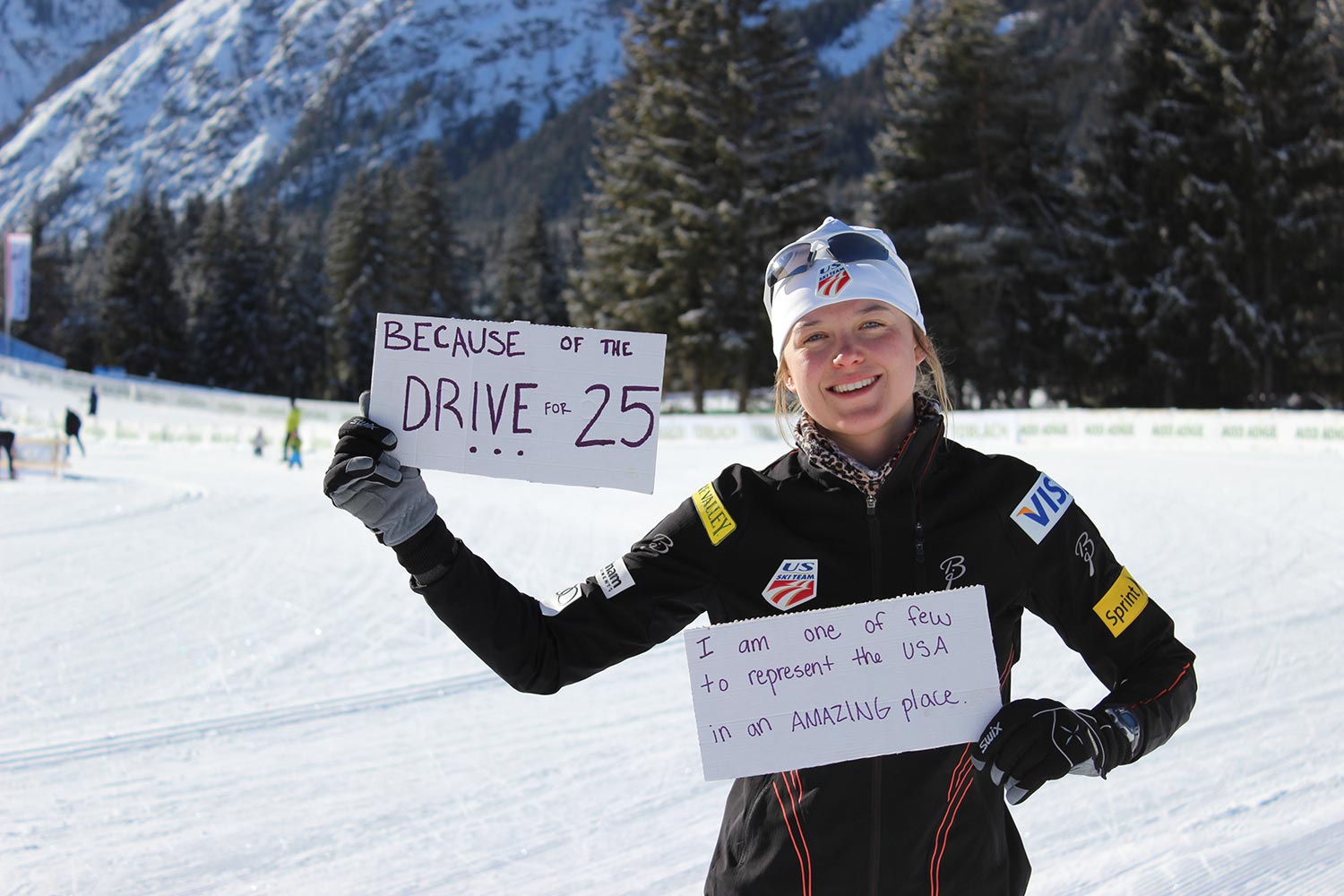 Annie Pokorny / NNF Courtesy
During the past 15 years, the NNF has provided nearly every skier currently on the national team with funding, including U.S. Ski Team member Simi Hamilton, who thanked the group after his World Cup stage win last December. "When I think about everyone back home — from teammates to friends to coaches to club kids that I've never had the chance to meet before," he said, "I am reminded of how great this bigger family of ours really is."
The Drive for 25 ends Nov. 15. In mid-January, NNF will launch an online auction of World Cup memorabilia, equipment and supplies from athletes, among other ski-related goods and services.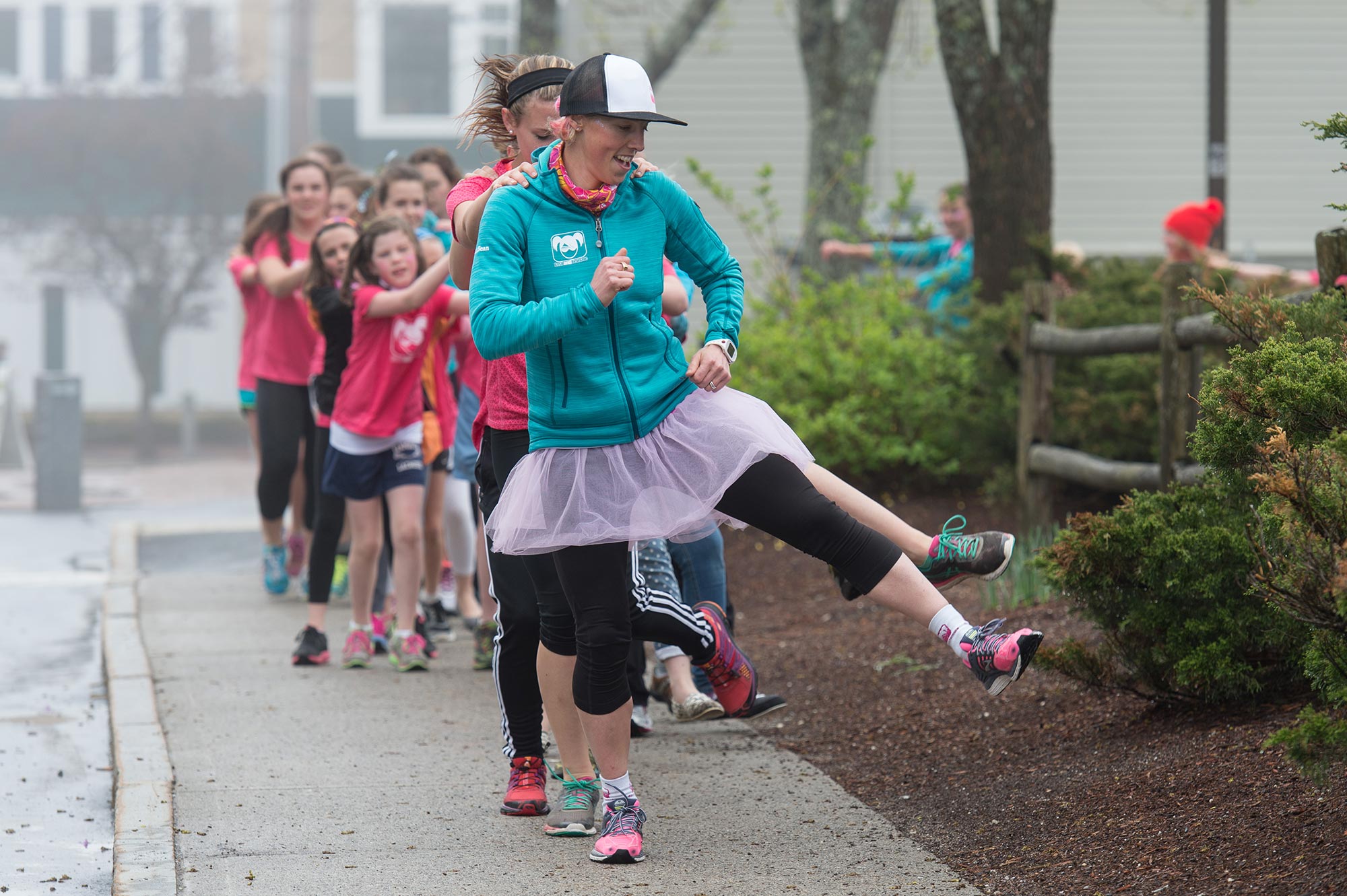 Kikkan Randall fires up young athletes through Fast and Female. Steve Fuller / Flyingpoint Road Photo
Spreading the Love: Fast and Female
Olympic gold medalist Chandra Crawford founded Fast and Female with fellow Canadian athletes in 2005 to help empower girls aged 9 to 19. "We believe in the power of sport to improve self-confidence in girls," says Crawford. "We believe in keeping girls healthy, happy and active through their teens. Our mantras are 'spread the love' and 'dominate the world,' which speak to both making the sport environment positive for girls and empowering them to unleash their full confidence and courage in anything they pursue in life."
Run primarily by volunteers, Fast and Female has also recruited American cross country superstar Kikkan Randall to help run events on this side of the border.
"Fast and Female wouldn't be anywhere close to where it is today without the leadership of the American ski team," says Fast and Female's U.S. director, Abby Weisman. "The amazing athletes have made it their cause, their national team has supported them, and I hope more athletes follow their lead!"
This season, look for even faster and more-female-oriented resources online, including on YouTube, Facebook and Twitter. "We have been increasing the quality and quantity of inspiring content we can deliver 24-7 and all around the globe to girls, parents and coaches via the web," says MH Thibeault, the executive director for Fast and Female in Canada. "Through our own website as well as various social media, we can deliver inspiring and empowering content that keeps girls fired up about being in sports."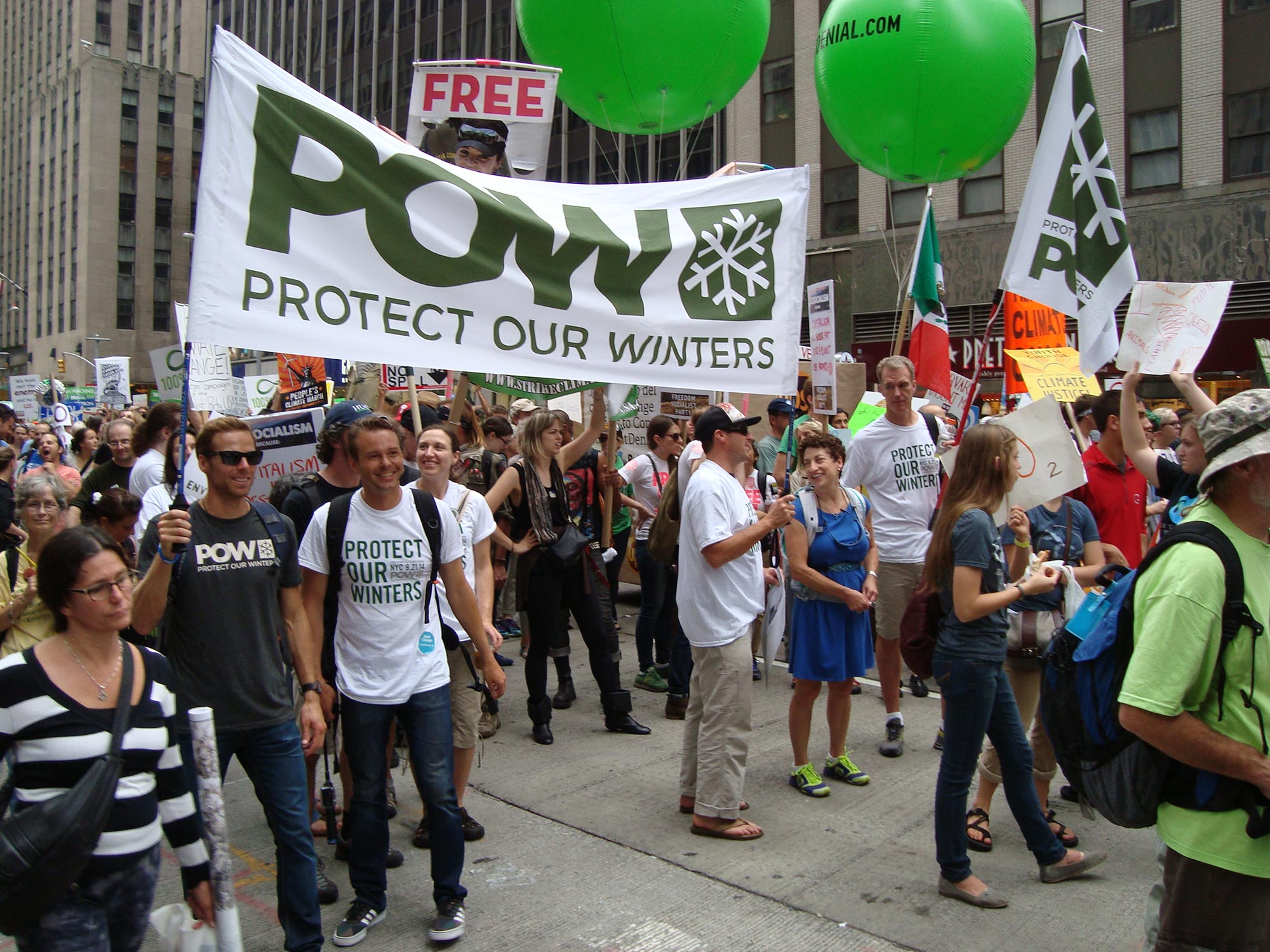 Andy Newell takes Manhattan on behalf of Protect our Winters. Andy Newell
Fighting Climate Change: Protect Our Winters
New York City is far from the ideal training ground for U.S. Ski Team member Andy Newell, but that's exactly where he found himself marching recently. He was there not for himself, but on behalf of Protect our Winters, with some 400,000 fellow climate activists.
How did the cross country star join forces with Jeremy Jones, the pro snowboarder who founded the organization? "I got involved with Protect Our Winters because I was passionate about the environment and was seeing a lot of the negative impacts climate change was having on our seasons," says Newell. "Trying to raise awareness on how manmade pollution is affecting our planet was a big goal of mine, and Protect Our Winters was a great fit because it acts as the voice of the winter sports community since it was founded and run by professional riders and skiers."
Highlighting the economic impact of winter sports at an estimated $67 billion dollars, Protect Our Winters organized the New York City demonstration to spur change in United Nations talks. Newell has also been educating athletes while trying to connect with leaders in Washington. "I was fortunate enough to be able to meet with Todd Stern, who is the U.S. Special Envoy for Climate Change at the State Department," says Newell of a spring trip to the capital city. "It was a huge learning experience to hear about how a lot of the big climate decisions are made both in the U.S. and in the UN and how athletes can help facilitate greener legislation."