Most junior ski racers in the U.S. come to a fork in the road where they must decide what the rest of their career is going to look like. Some are lucky enough to be selected by the national development team because of their success immediately upon moving to FIS, but most athletes graduate high school and face some tough decisions. Do I take a post-graduate year? Do I take multiple? When should I apply to college? Do I even want to ski in college?
Later on, many athletes graduate college, and struggle to find a suitable situation if they wish to continue skiing competitively, even if their points are in the teens or low twenties. Socially, for most of the country, there's the pressure to race in college after high school and then get a job.
All of the pressure of this current system could be alleviated by the creation of regional teams that would provide for these athletes and help to legitimize a more long-term approach. What's now an in-between stage could become a solid proving ground for skiers and an opportunity to excel with other top-level athletes. Canada has proven that this system can work, and the West has dabbled with a regional squad with solid results.
The move toward the National and Regional Training Groups (NTG/RTG) that USSA recently made is a step in the right direction, but there are still problems. First, athletes with the development team and NTG are taken away from their home regions and their hometowns, which can be a tough transition. If they remained in their own regions, they could race and train on familiar hills and benefit others by leaving the top pace around.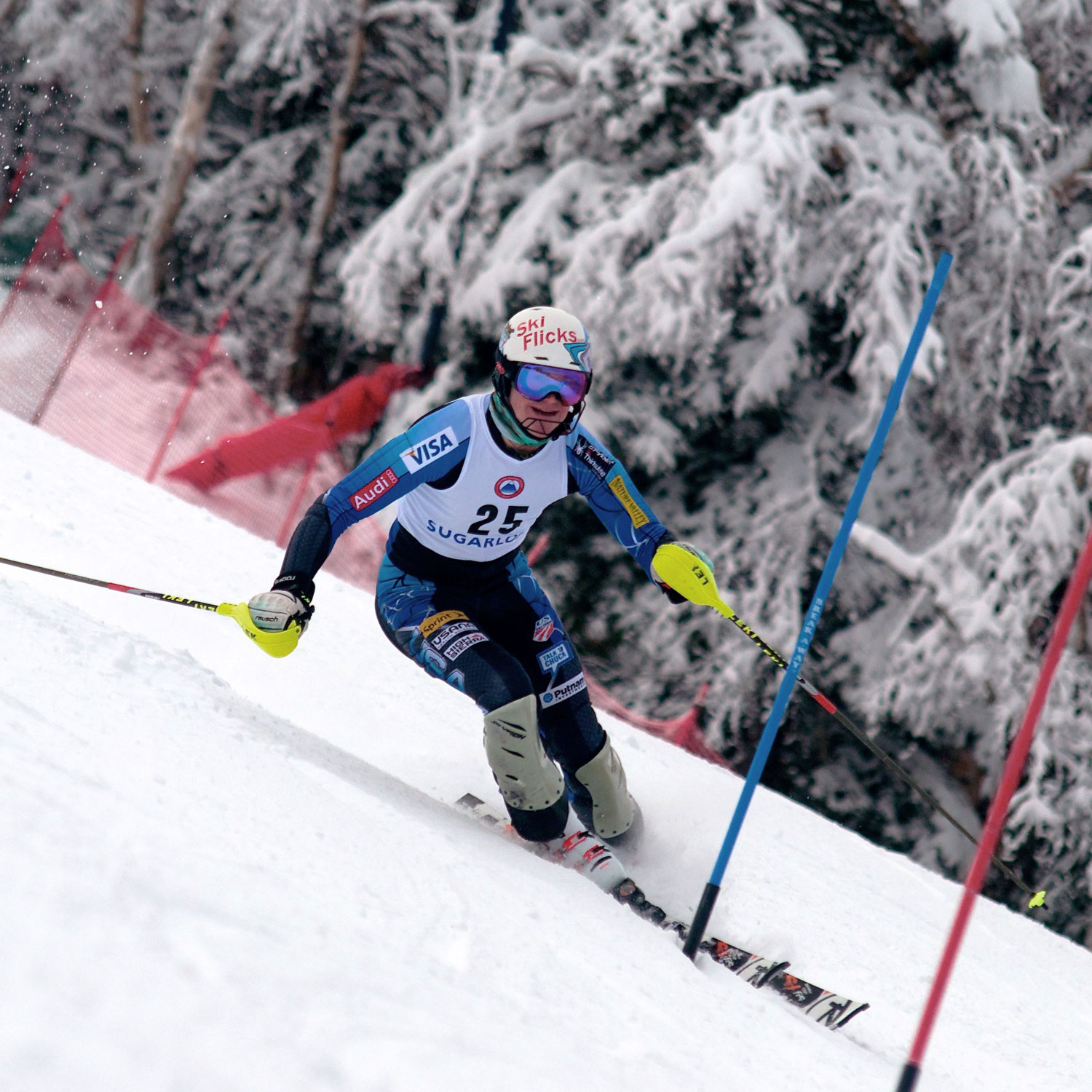 Athlete Ryan Mooney. Courtesy Doug Williams
It is also difficult to identify genuine talent from the young age that the development team and NTG currently target. Why not allow athletes to develop with their home programs for a longer period of time and then provide a respectable option close to home? These teams would make the base of the U.S. Ski Team pyramid larger by closing the gap between the U18/U21 level and the national team.
We imagine a system with three regional teams run by their respective regional offices. A team of five to eight men and five to eight women would be selected and provided uniforms that were unique to that region, not a USST setup.
The regional staff would handle criteria, selection, and fundraising to ensure a financial incentive to participating on the team, including free housing at a home base such as Lake Placid, Copper or Park City. By leaving the fundraising up to the individual offices, sponsors specific to the region — such as Dunkin' Donuts or People's United Bank for the East — could be targeted.
The teams would have a full preparation and competition schedule to include NorAms but primarily regional FIS and college races, providing more opportunity than just a Continental Cup program. Providing the top athletes in the region with the ability to live, train, and travel together would be incredible for our national development for athletes both before and after college.
This would have myriad benefits for skiing in this country. Regional team skiers would be the pride of that region, serving as the pace in FIS races and being role models for younger skiers who aspire to be in their jackets. It would also give a more attainable goal than the USST for athletes at the U16 and U18 levels, where we are losing most of our participation.
Athletes would be able to train and race closer to home in a competitive environment that would be tremendous for development. Another benefit: the regional competition to see who could place more athletes on the USST, on NorAm podiums, etc.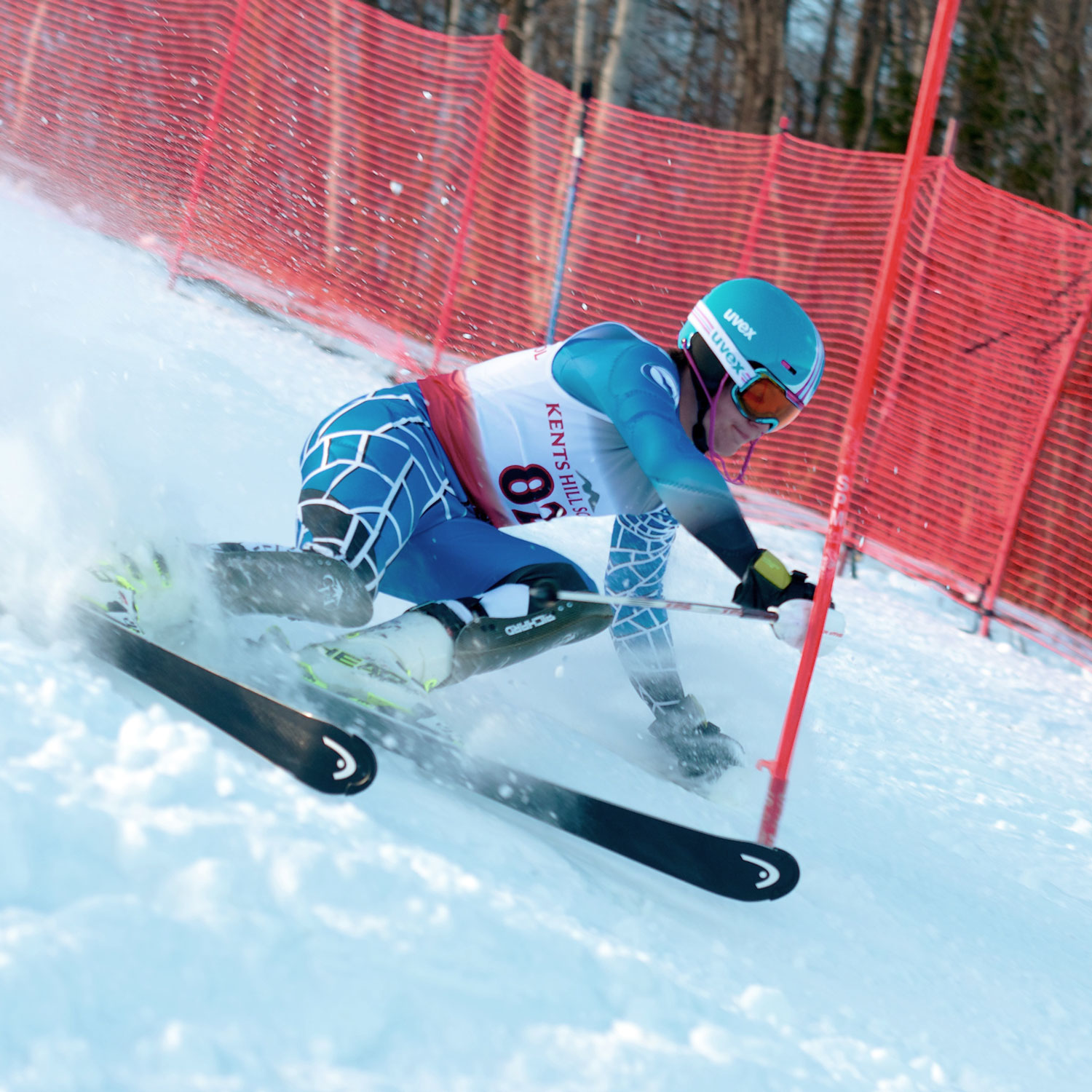 Athlete Max Richard. Courtesy Doug Williams
Most importantly, this would close a very significant gap in the typical career model for American skiers in our era. Athletes such as Michael Ankeny (recently dropped from the USST but still at the World Cup level), Andrew McNealus (a Middlebury grad skiing with Redneck Racing), and Ty Sprock (a year of birth, or YOB 1995 athlete with tech points in the 20s) would have a supported opportunity whereas, today, they have to seek out their own programs. Teams such as Treble Cone Race Academy, Global Racing, Team America and Team Flo have been extremely helpful in creating an option for these athletes, but a supported regional team is a sensible progression.
As a national federation, USSA and its members need to continually discuss and evaluate the changes that could be made to improve the experience and create faster skiers. This would be an incredible stepping stone to provide an avenue for more athletes to pursue a semi-professional career path and see where it takes them. It's a change that needs to be made.