Gear Guide: Uvex launches new high-speed helmet concept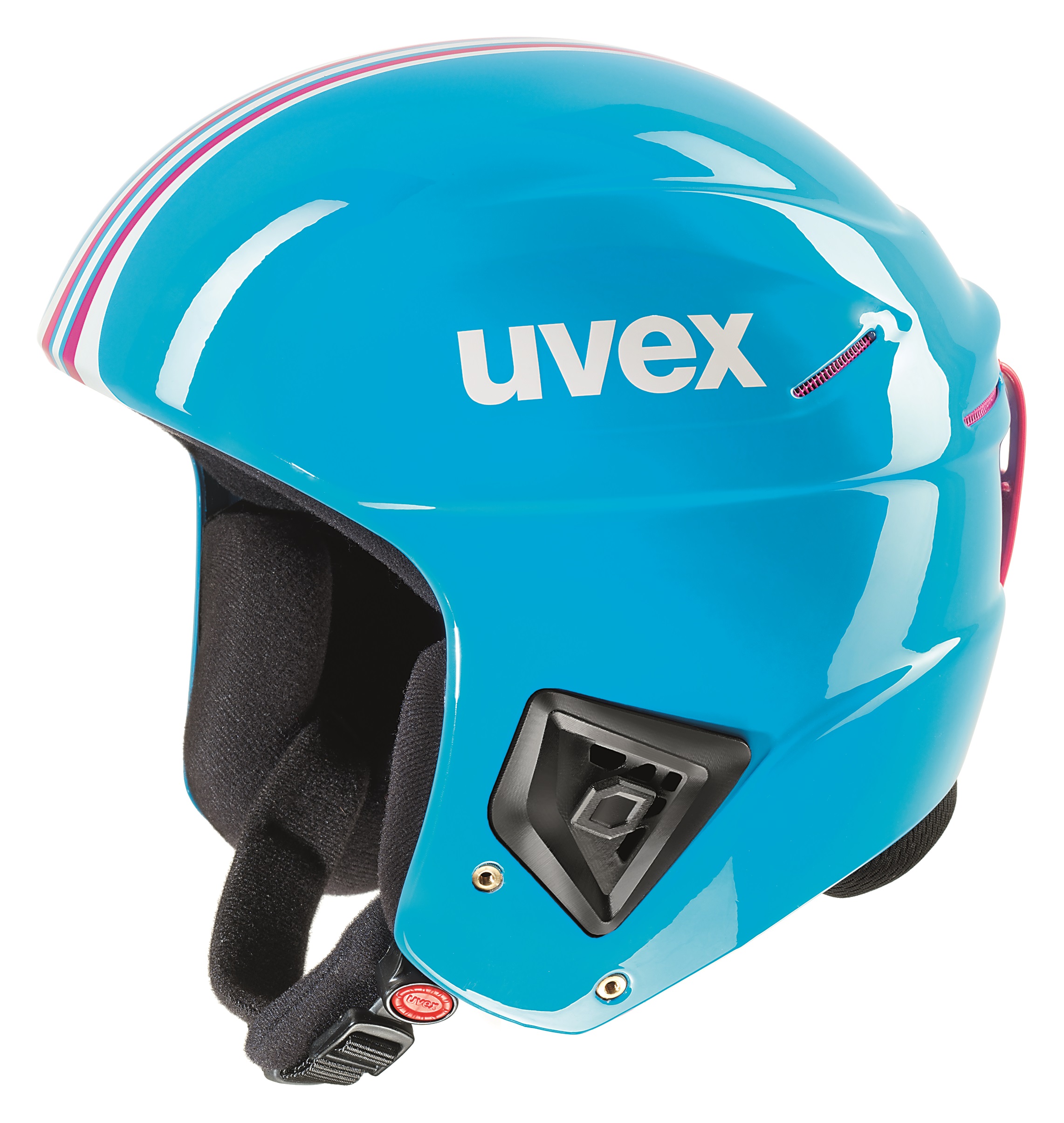 FUERTH, Germany —  Uvex is winter sport. Uvex is racing. The name uvex is found wherever there are international competitions. Throughout the world it stands for success, innovation and safety. Made in Germany says it all. Once again, this Fuerth-based helmet expert revolutionizes helmet technologies by introducing a new racing helmet concept: +technology. The + construction, developed exclusively by uvex, is the most modern, safest and lightest construction ever produced. This new construction surpasses all the new stringent FIS rules for high-speed helmets. Unmistakable in uvex's distinctive new pink and cobalt race colors and inspired by legendary racing years, the latest creations were worn by over 400 athletes at the recent Winter Olympic Games in Sochi.
Uvex +technology uses a new type of robust, yet extremely light weight polymer giving uvex, once again, the innovative lead in racing. The material for champions, built to meet the higher World Cup requirements of the FIS, protects in a crash of 6.8 meters per second impact velocity onto a steel anvil in the test lab, and absorbs the resulting energy to 250 G (gravitational force).
While other technologies fulfill this norm, by using a reinforced inner and larger external helmet volume, uvex has chosen a completely different path. Race Concept uses an extremely durable helmet shell material which permits the construction of a considerably thinner shell than traditionally used. The result: race+ with a lightness that mirrors that of the revolutionary uvex Race3 carbon, and has the best aerodynamic values available for competition, thanks to this unique slim shape.
Over 470 uvex athletes, coaches and support staff were equipped with uvex ski helmets and goggles at the Winter Olympics, displaying the new uvex racing colors seen, and worn, around the world.
In addition to the race+ high-speed helmet collection, the new uvex Race Concept includes slalom helmets with the hlmt5 race and hlmt5 race junior.
For more information on new uvex product, visit their brand page in our Gear Guide here.
Release courtesy of uvex