Gear Guide: POC introduces Skull Orbic Comp at Beaver Creek World Cup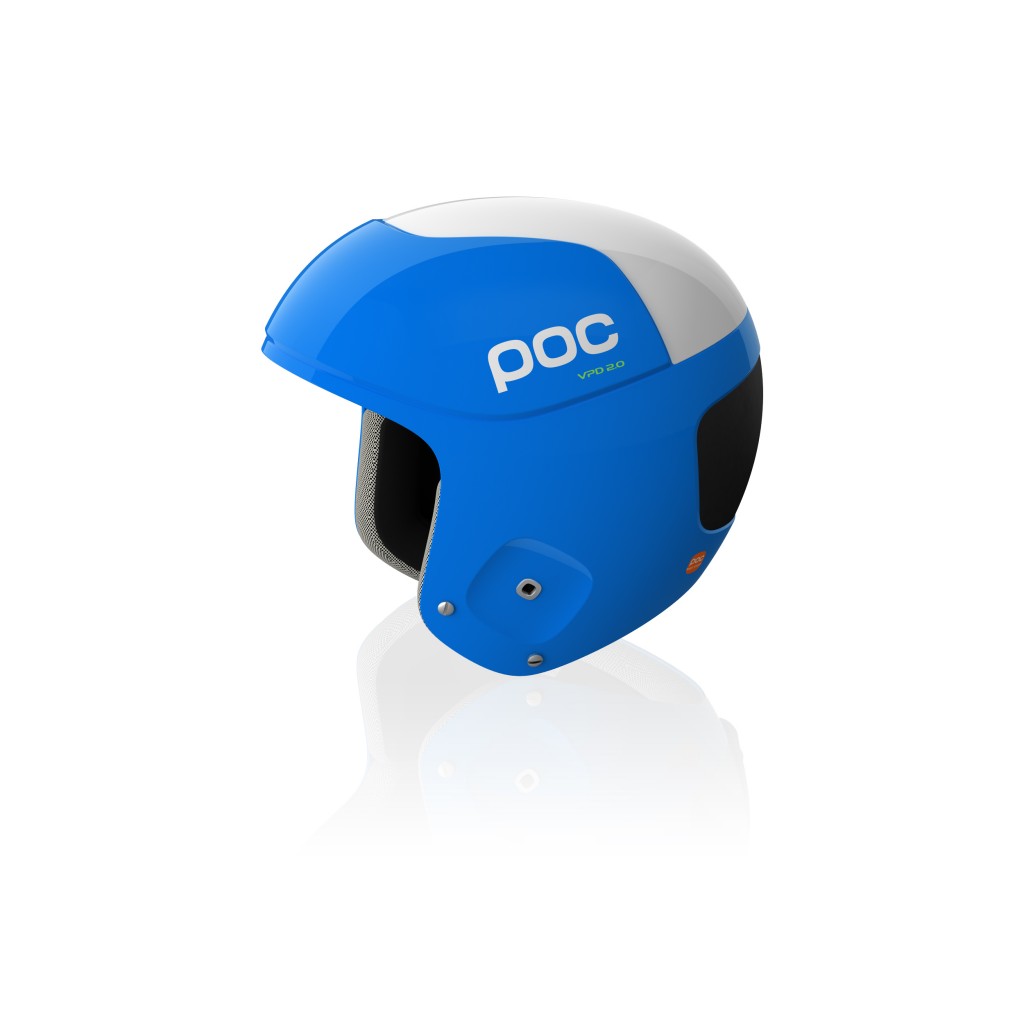 STOCKHOLM, Sweden – POC, a leading manufacturer of skiing and cycling helmets, apparel and accessories, introduces the Skull Orbic Comp, a new ski race helmet designed to improve safety for competitors. The Orbic Comp is the flagship model of an entire new line of POC products. The helmets were first seen at the 2013 SIA and ISPO trade shows and will be worn by POC athletes, including Julia Mancuso and Bode Miller, at the World Cup in Beaver Creek, Colo., this month. The Skull Orbic Comp was awarded the prestigious ISPO Award in 2013.
Studies have shown that racers competing in giant slalom events experience significant impacts to the head during training and racing when their helmets make contact with the gates. To improve skier safety, POC has incorporated its proven body armor technology, VPD 2.0 (Visco-­elastic Polymer Dough), to a patent pending deflector panel in the front of the Skull Orbic Comp. This panel reduces the energy transferred to the head of the racer by deflecting the gate upon impact and using VPD 2.0 to absorb approximately 50 percent of the impact energy. In turn, the integrity of the EPP helmet liner is also preserved, ensuring a longer life for the helmet.
The Skull Orbic product line is the result of extensive research and tests conducted in collaboration with Mid Sweden University and the Swedish National Winter Sports Research Center. By applying innovative materials and solutions, POC has been able to develop a helmet that meets the demands or competitors racing at higher speeds, incurring more violent, repetitive gate impacts on course.
"Our tests revealed repeated impacts and forces as high as 70 G's during one single race, equal to the force of two football players colliding helmet to helmet at full speed," says POC CEO and Founder Stefan Ytterborn. "We were struck by the results and immediately realized that we needed to re-­‐invent ski racing helmets in order to keep alpine racers safe."
For the 2013-14 ski racing season, the entire line of Skull Orbic helmets pass the new World Cup FIS helmet rule for giant slalom, super G, and downhill events. The Orbic helmets also pass all helmet regulations that will be instated the 2014-­15 season at all levels of FIS.
"We salute the new rules from FIS which are in line with the Skull Comp DH helmet that we originally launched in 2011," says Ytterborn. "The Skull Orbic Comp is a further refinement of the Skull Comp DH and is certainly another milestone in ski racing safety for us."
Release courtesy of POC