Gear Guide: Briko wins ISPO Award for Vonn's new helmet and goggles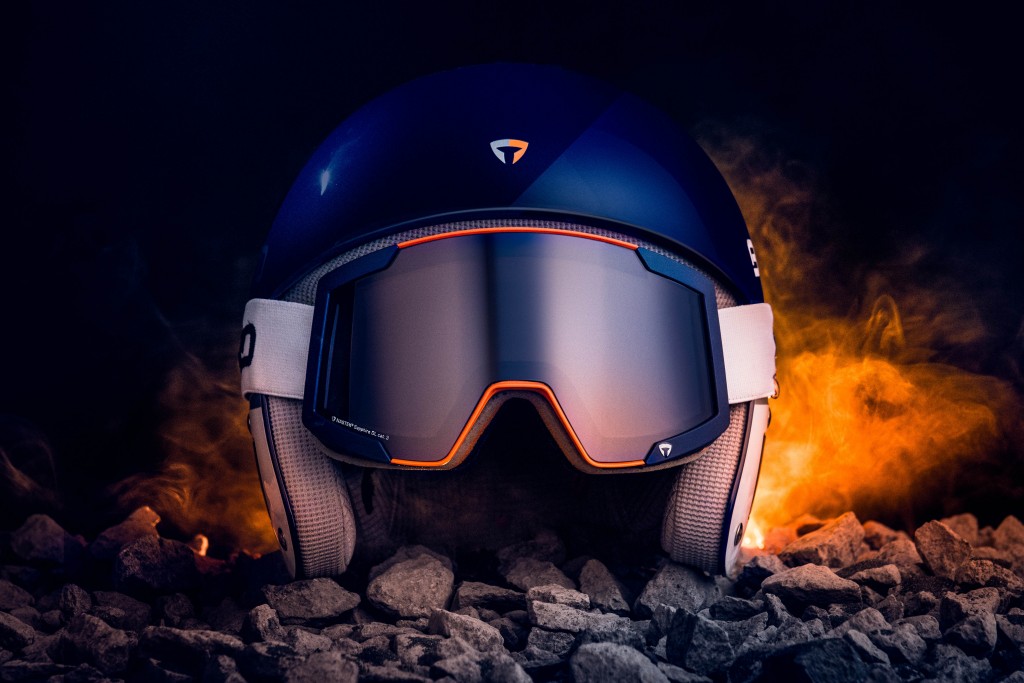 Briko has been awarded two 2014/15 'best of' ISPO Awards, one for the Vulcano helmet and another for Lava goggles. The Vulcano 6.8 (branded as Vulcano FIS in the United States) is the brand new helmet of Lindsey Vonn, while the Lava 7.6 goggles implement NASA technology.
"I am very proud that right with our relaunch, two of our new products have been awarded by the international jury of the ISPO award," said Carlo Boroli, Briko owner and CEO.
With speed-proven products, safety must be cutting edge. The patent-pending Briko Protetto Technology of the Vulcano 6.8 reduces concussion risks by about 20%. New Nastek® lenses from NASA technology protect from the danger of blue light and enhance visual contrasts. Both innovations have been voted ISPO Award Winner in the ski categories of helmets and goggles respectively.
Vulcano 6.8 is the racing helmet direct from the World Cup with standard FIS 6.8 safety certification. It is provided with anti-concussion back of head protection by Briko, the patent-pending Protteto shock absorbing system that enhances the helmet safety. A cutting edge design combines both safety and aerodynamic performance. The new FIS 6.8 certification demonstrates that the helmets have the ability to absorb impact up to the speed of 6.8 m/s without compromising safety levels. And Briko makes this level of safety available for racers from any competition level.
Lava are the cutting edge performance goggles featuring an extra wide 7.6'' lens. Its highly flexible nylon lens blocks blue light, increases contrast and reduces reaction time in racing; it incorporates supreme anti-fog and gives a sharper image. The Bumper System of the frame helps prevent facial injuries and the Slider System improves the fit while the Racing Cap helps stop the eyes from watering in cold weather and at high speed. The Briko exclusive Nastek® lens, from NASA technology, was initially developed to protect astronauts from the damage of blue light radiation by 98.9%. Its special technology and thermo treatment enhance the vision of contrasts and increases the speed of perception for racers on the slopes.
Release courtesy of Briko