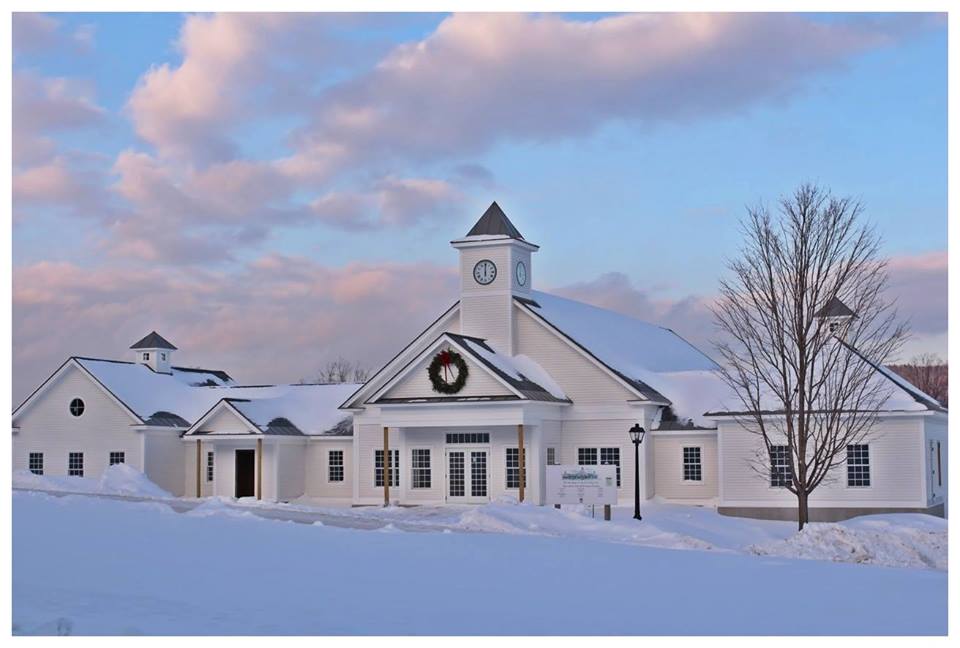 Academic Strengths and Overview: The strength and rigor of the SMS academic program is reflected in the consistent acceptance of our graduates to top colleges, including Boston College, Cornell University, Dartmouth College, Harvard University, Middlebury College and Williams College (2012, 2013). The teaching faculty at SMS is unparalleled, with 70 percent of our teaching staff holding a master's degree. Individually, they are world-class athletes, physicists, linguists, historians, artists, and professional writers. Stratton Mountain School offers a rich environment — one that is intellectually challenging both in and out of the classroom. During their years at SMS, our student athletes learn to demand excellence from themselves, to balance high expectations, and to maintain a rigorous schedule. Small classes emphasize the dynamic learning environment, ensuring each student athlete receives the attention he or she deserves. During the winter, the academic schedule is purposely constructed to cater to the aspiring world-class athlete without diminishing academics. In 2013-14, SMS added the Patti Kaltsas Education, Arts & Student Center and the Air Awareness Center. The academic building houses science labs, 12 classrooms, and a library. The new Student Center has a theater space, common areas, art classrooms, gallery space and other classrooms.
Founded:  1972
Sports Offered: Primary sports: alpine skiing, Nordic skiing, snowboarding, freeskiing, freestyle skiing.
Fall and spring sports: soccer, cross-country running, skateboarding, cycling, mountain biking, golf, lacrosse, tennis
Ages: Grades 7-12 & Post Graduate (PG)
Program Length:
Application Period: We accept applications from Nov. 1 to March 15, and the Admissions Committee will review them on a rolling basis. For all applications received by March 15, Stratton Mountain School will notify applicants by April 15. The Admissions Committee will continue to review applications after the March 15th deadline on a rolling basis if space is still available.
Staff/Student ratio: 1:3 staff-to-student, 1:6 coach-to-athlete
Cost for the 2013-2014 school year:
Full Term Boarding: $46,200
Full Term Day: $33,750
Winter Term Boarding: $33,000
Winter Term Day (grade 9): $23,500
PG Day:  $20,000
For more information, visit https://www.gosms.org/tuitionandfinancialaid.
Scholarships: Financial aid may be available to student athletes who demonstrate financial need. Because the financial aid program is limited, student athletes are encouraged to apply before March 15. For questions regarding financial aid, please visit our website: https://www.gosms.org/tuitionandfinancialaid.
Headmaster:Christopher G. Kaltsas
Head Coaches:
Alpine Program Director & Head Men's Coach: Mike Morin, [email protected]
Nordic Program Director: Sverre Caldwell, [email protected]
Snowboarding Program Director: Ross Powers, [email protected]
Freestyle Program Director:  Deb Newson, [email protected]
Freeskiing Program Director:  Jesse Ramirez-Mallis, [email protected]
Coaching Staff:
Women's Alpine Head U21/U18 Coach:  Micah Lashar
Women's Alpine Head U16, Head Conditioning Coach:  Jamie Wylie
Women's Alpine FIS Coach:  Dylan Snell
Women's Alpine U16 Coach, Women's Alpine Equipment Coordinator:  Morgan Korpi
Women's Alpine U16/U18 Coach:  Tony DiGangi
Men's Alpine Head U21/18 Coach:  Sylvan Kaufman
Men's Alpine Head U16 Coach:  Mike Morin
Men's Alpine FIS, Head Conditioning Coach:  Erin Mascolino
Men's Alpine U16 Coach, Men's Alpine Equipment Coordinator:  Daniel Pawlak
U14 Alpine Head Coach:  Kazunaga Kusumi
U14 Alpine Coach:  Joseph Healey
U14 Alpine Development Head Coach:  Steve Lathrop
Snowboarding Amateur Coach and Head Coach:  David Redden
Snowboarding Development Coach:  Scott Johnston
Snowboarding Winter Term Coach:  Jason Belanger
Snowboarding SMS West Coach:  Chad Otterstrom
Freestyle Head Coach:  Sam Tarrant
Nordic SMS T2 Coach:  Gus Kaeding
Nordic Coach: Matt Boobar
Nordic Coach:  Chase Marston
Nordic Coach: Poppet Boswell
Notable Alumni: Since 1972, 35 SMS alumni have competed in the Olympics, and more than 100 athletes have achieved placement on national teams throughout the world:
• Lindsey Jacobellis, SMS '03: Silver, Snowboardcross (2006)
• Kristen Luckenbill, SMS '97: Gold, Soccer (2004)
• Andy Newell, SMS '02
• Ross Powers, SMS '97: Gold, Halfpipe (2002), and Bronze, Halfpipe (1998)
• Louie Vito, SMS '06
Competition is the cornerstone of SMS. Our student athletes compete internationally and gain exposure at some of the most prestigious events in the world.
Training Facilities:  Nestled at the base of 600-acre Stratton Mountain in Vermont, Stratton Mountain School has immediate accessibility to the state's best alpine, freestyle, freeskiing, Nordic and snowboard terrain.
The campus was built in 1999, and in 2013-14, SMS added the Patti Kaltsas Education, Arts & Student Center and Air Awareness Training Center outfitted with trampolines and a skatepark. The SMS athletic facility has 1,000 square feet of lifting space, 26 spin bikes, lifting equipment, and a training room with hot/cold tubs staffed by a certified athletic trainer. SMS boasts one of the best snow sports training facilities in the nation.
  Additional Information: If you have proven athletic and academic achievements and a demonstrated commitment to community, we want to meet you. Since 1972, Stratton Mountain School (SMS) has provided an integrated academic and athletic program that supports physical, mental, and emotional growth in our student athletes. Our unique approach ensures that SMS student athletes participate in a rigorous, college-preparatory education while pursuing national and international competition.
The SMS mission is to provide each student athlete with the opportunity to pursue excellence in competitive winter sports and college-preparatory academics while developing strong personal values.
Both academics and athletics receive the attention and value they merit. Extra support off the mountain and outside the classroom is consistently available throughout the day, which allows student athletes to take charge of their own academic and athletic success.
On the road, student athletes don't experience an interruption in their studies. Through our collaborative web-based curriculum, student athletes can interact with teachers, get new assignments, and submit their work. The teachers' content-rich class web pages allow student athletes to plan for future trips and maintain course loads while traveling to competitions.
Our athletic philosophy is centered on a healthy approach to competition, dedication, and goal setting. Throughout the course of a student athlete's enrollment at SMS, he or she learns to balance a proven training regimen, positive community spirit and hard work. The athletic staff is regarded as one of the most comprehensively experienced staffs in the world. Many members of our coaching staff have competed or coached on an international level. As an overall program, USSA recognized SMS as the USSA Club of the Year in 2009, marking SMS as one of the most prominent snow sports academies in the country.
The SMS Alpine Program is comprised of highly motivated individuals with a passion to achieve success. Our 12-month program is supported by an essential combination of dryland preparation, on-snow training, and competition. During the summer and fall, coaches take student athletes to biological age-appropriate training camps utilizing top venues around the world to ensure that they are properly prepared for the rigors of winter competition. During the winter season, our top-level ski racers represent SMS at international and national competitions such as NorAms, US Nationals, U18 and U16 Nationals, Can-Am and Am-Can events and European FIS events.
The SMS Nordic Program has combined sports science, a proven training program, and efficient workouts to boast one of the most successful Nordic programs in the country. Its unprecedented national and international success has produced more than 12 Nordic Olympians in the past seven Winter Olympics. The program also claims a continuous streak that extends beyond 17 straight years with at least one World Junior Team member and at least one Junior National Gold medalist. USSA has recognized the program twice as the USSA Club of the Year. SMS is consistently among the top-3 club and high school programs in the United States each year.
The SMS Snowboarding Program began in 1993 as one of the first programs of its kind in the country. In its short history, the program has earned three USSA Snowboarding Program of the Year titles and is recognized worldwide as one of the best teams in the country. In combination with the most up-to-date, on-snow training techniques, the innovative dryland program integrates gymnastics, skateboarding, and a fun combination of plyometric and strength-training exercises to enhance a student athlete's overall snowboarding experience. Currently, SMS athletes are present in every level of competitive snowboarding and have worked their way onto podiums of the Revolution Tour, FIS Junior World Championships, the FIS World Cup, US Grand Prix, X -Games, the US Open, and the Olympics.
The SMS Freestyle Program began in 2007. The small group winter-term athletes that attended SMS were hugely successful the first year, all qualifying for Junior Nationals. In 2013, the Freestyle Program grew to a full-term program with a dedicated, full-time staff, fielding ten athletes its first year.
SMS launched a Freeskiing Program beginning in 2010. With the addition of full-time Freeskiing Coach Jesse Mallis, the school integrated halfpipe and slopestyle skiing into its program of winter sports offerings.