Summer Side Projects: Fly Fishing with Andrew Weibrecht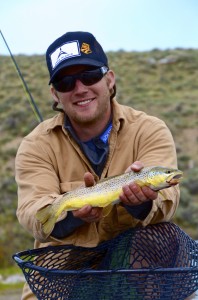 Editor's note: This is part of an ongoing series of articles following elite USSA athletes and their offseason endeavors. Check back with SkiRacing.com for more throughout the summer.
For an athlete like Andrew Weibrecht, who spends his winters pushing the limits of the world's toughest speed tracks, the offseason is good opportunity to pursue hobbies that are a little more relaxing.
Weibrecht learned to fly fish a decade or so ago while attending Dartmouth College in New Hampshire. He finds fishing to be a nice change of pace from his job in the wintertime.
"I like it a lot because it runs counter to all of the other stuff that I do that's really physical and really adrenaline-based," said Weibrecht. "It's nice to do something that's on the other end of the spectrum. I love being outside and the challenge of going out there and trying to figure out what's going on — it's like putting together a big puzzle."
The speed specialist spends most of the offseason in his hometown of Lake Placid, N.Y., but he also did a stint in Park City, Utah, where he has access to the team's facilities.
He fishes in both places.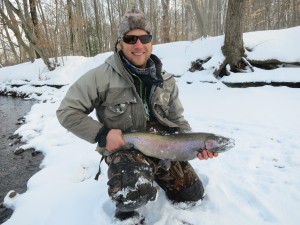 "I think the river fishing is better out west," he said. "But the lakes and ponds are much better back east. We (in the east) have better lakes and ecosystems. They (out west) have all the damn-fed rivers, so they have more constant cold water that really helps the fish stay active and grow bigger."
Weibrecht started tying his own flies a couple years, which adds another element to the challenge, he says.
"It's a great activity on the road to kill time," he said. "(Tying flies) is just a lot of trial and error. I've watched a lot of YouTube videos, which is a great resource. It's kind of a cool thing because it's a little bit artistic — putting all the parts together and hopefully ending up with a finished product that will catch fish and looks pretty good."
And fishing is a good excuse to travel. Weibrecht has dropped lines across the U.S — from Cape Cod to Oregon — and in Europe. He also recently tried his luck at salt water fly fishing in Belize, which he says may have been his all-time favorite fishing experience.
"Before too long, I'm hoping to get up to Alaska or something like that," said Weibrecht. "Some place cool and do some real fresh-water fishing for salmon and stuff like that."
Photos courtesy of Andrew Weibrecht