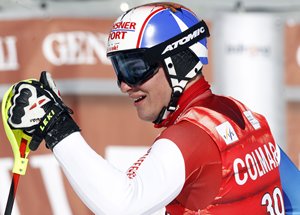 Young Swiss star Justin Murisier has sustained an ACL tear of his right knee and will miss the 2011-12 World Cup racing season.
Murisier was injured while playing soccer during a team training camp at Zermatt and was to undergo surgery Wednesday (Sept. 21).
Team officials indicate he will require several months of recovery time.
Murisier claimed his first World Cup points last season and added three medals (silver in combined and slalom and bronze in super G) at the World Junior Championships. He also participated in the World Championships in Garmisch-Partenkirchen finishing 13th in GS and 25th in slalom.
Gepa photo.