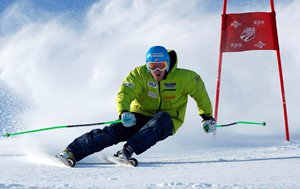 With eight guys scheduled to compete at Soelden in the season opening GS's, Oct. 23, the US team has to be considered among the stronger groups out there. The men's team has had one of the better off-seasons of training in years, lucking out with weather and getting excellent snow conditions. While all of this points toward a banner year and a fast start, until the racing starts there are no guarantees.
"We never really know," says men's head coach Sasha Rearick. "We never train with other teams so you don't really know where you stand, but I have to say we had a fantastic prep period. … And the downhill and slalom guys both have another camp in front of them before they get going.
"I will say I saw the Austrians a bit earlier and they looked very good."
The opener, at Soelden, is a single GS per gender, then the schedule lapses until a single slalom in Levi Finland in mid-November (12&13) and things get started on a regular season Thanksgiving weekend at the beginning of the only North American swing.
"Specific to Soelden all of the guys – everybody but Colby Granstrom – went to Portillo and that was fantastic. It was a tremendous prep period. They guys have worked hard and got in a lot of volume which was the goal."
The reasoning for the increase in volume was a sneak peek ahead at the calendar over the next Olympic period and a need to build a strong foundation. That accomplished, the GS men can hardly wait to strut their stuff, understandable with World Champion and three time World Cup GS champ Ted Ligety anchoring the team.
"Ted had a good camp in Portillo," says Rearick. "He was really trying to increase volume and really hammered slalom and tactics in terrain. He's making a big effort in broadening out his skills."
The coach was impressed with the progress of Tim Jitloff saying he "made a big step this summer and worked really hard improving his technical skills. He's gotten solid and patient in tactics."
Will Gregorak has "shown great speed in slalom and super G," according to the coach. "His GS has struggled, but then the last couple of days in Portillo he started getting that feeling back. I've got no great expectations but I'm excited about his progress. He's a four event skier and he's coming along nicely."
Thomas Biesemeyer, the reigning Nor-Am champion is another who gets the coach's excitement level raised. "He's made tremendous strides this year. His GS has been phenomenal and super G, too. He's a good guy, a multi event skier getting the experience. For him looking down the road is really important.
Granstrom, says the coach, "has been skiing slalom quite well. In GS he hasn't got a lot of time in and is a little behind the rest of the group. He didn't get the volume. But we also know he's a race horse and does better in races than in training. He is still young."
Tommy Ford has been battling with nagging injuries all summer. "He had a great camp in Portillo," says the coach, "but the timing of some of his movements is not quite there yet. He'll probably be another month or so."
Let's see, who did we leave out? Oh yeah, that Bode Miller guy.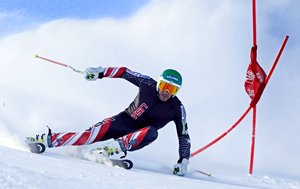 "Bode was in New Zealand – he did not go to Portillo – and he had I'd say five days of epic training. We had planned for him to come to Soelden (instead of Portill) but that fell through. The weather here (Soelden) the last few weeks has not been that good. Today was his first training since early August and right off the bat, first run, he looked good. Skiing wise, he looks good," says coach Rearick. "Now he needs to get the equipment dialed and work on the high end anarobic components. His base line is fine, but as he gets older it may take a little time to get that high end. He'll get it through the season. With Bode it's about his set-up. When Bode feels good about his equipment he'll do fine."
The eighth guy is walk-on Warner Nickerson, the poster child for stick-to-it-ness. At 30 his criteria for making the team is extremely high. Logically the team wants to spend its money on higher up-side potential in younger competitors. But Nickerson keeps getting the race points when he needs them to qualify to race. It's a virtually impossible path, but it worked last season when he made the four man World Championship GS team, and it's working again this as he's earned the opening weekend start.
Photos of Ted Ligety (top) and Bode Miller (above) by Gepa.