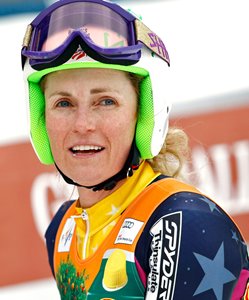 American racers Sarah Schleper and David Chodounsky will not start this weekend, as planned, in the World Cup season opening giant slalom races in Soelden, Austria.
Schleper, a 32-year old World Cup veteran will have to wait to start her 15th World Cup season due to a tight lower back. She has returned to the United States for treatment in hopes for a quick return to racing.
Chodounsky made the trip to Austria to prepare for this weekend's races but a knee injury sustained playing soccer will keep him out of his 14th World Cup start.
Image by Gepa