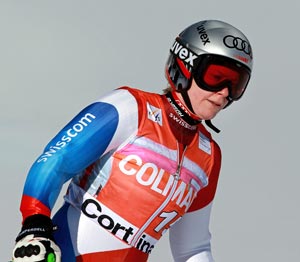 Swiss ski racer Andrea Dettling as decided to sit out the 2011-2012 season in an effort to heal a nagging bruised shin that has bothered her for nearly a year.
The 24-year-old speed specialist has been on the sideline since late January with the same injury. With only two outings on snow over the summer and continued pain in the leg, Dettling and Swiss team doctors have pulled the plug on any hopes of competition this season.
Dettling has a dozen top-10 World Cup results (mostly in super G) and represented Switzerland at the 2010 Olympic Games.
"I had the decision to skip the season with a view to the future. I will work with all my strength to find a solution to the problem with my doctors to have future painless seasons," said Dettling.