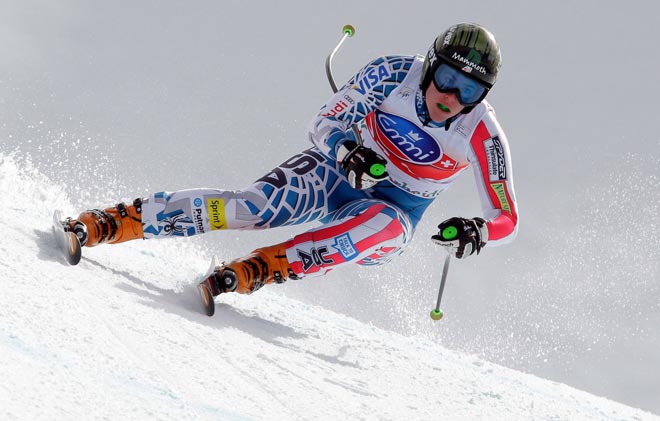 The U.S. Ski Team's Stacey Cook and Sun Valley Ski Tools (SVST) have announced the 2011 winners their annual scholarship aimed at helping junior racers take the next step.
Now in its fifth season, the scholarship recognizes J2 or J3 level athletes who exemplify talent, a good attitude, community involvement and a commitment to alpine skiing. The young racers will receive $500 worth of ski tools and $500 worth of ski wax to help them continue to reach their ski racing goals.
"I was reading applications for about three weeks," said Cook of the 60-70 applications she received. "They take a while to get through and make sure I get the right winners. the quality of this year's applications was so far beyond anything I've ever seen, I literally didn't have one bad application and that is what made deciding so hard."
Cook was a beneficiary of a similar program as a junior racer and received support from SVST along with fellow U.S. team racers Marco Sullivan, Erik Fisher, Hailey Duke and Dane Spencer, who is now on the U.S. men's team's coaching staff.
"In 2006 I asked them if we could get something going again because I appreciated the help that they gave me so much when I was a junior, I wanted some way to give back," said Cook.
"It's a way for young athletes to get a big boost from a sponsor that has always been so good to me, but it also gives them an introduction into what being a professional athlete means," said Cook. "It helps them learn how to work with sponsors and start to think along the lines of a business."
This year's winners are Kei Kullberg, a second-year J2 from Cornwall on Hudson N.Y., who trains out of National Sports Academy/Whiteface; Sandra Schoepke, a second-year J3 from Stowe Vt., who trains out of Mt. Mansfield Ski and Snowboard Club; Molly Leavens, a second-year J3 from Brighton Utah., who trains with the Park City Ski Team and brothers Lucas and Cody Underkoffler, J2 and J3 racers from Crowley Lake, Calif., who train out of Mammoth Mountain Ski Team.
"All the athletes who have received the scholarship are still around, and we keep in contact," said Cook. "It's pretty awesome to watch them grow and develop into higher level of skiing."
Image by Gepa