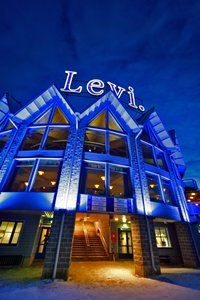 With no snow on the race hill and no forecast for cold enough temperatures to make snow, the World Cup slalom races at Levi Finland scheduled for Nov. 12-13 have been cancelled.
"The decision was clear in the end, since there was no snow on the race hill on the day of the snow control and the forecast didn't promise a significant cold front," said Mikko Saarinen, the secretary general of the organizing committee. He added, "We can't postpone the races by a week, since the speed events in Lake Louise would be too close in the calendar."
Saying there was "simply no chance," FIS snow control official, men's race director Hans Pieren, made the official call upon inspection today (Nov. 3). He said the snow making capabilities of the Levi resort are extraordinarily good, having completely covered the race hill in 24 hours in past seasons, but with no below freezing temperatures in the forecast those capabilities were a moot point.
Gepa photo.